Brighton transmitters will be in BBC South East from 7th March 2012

Brian Butterworth published on UK Free TV
Back on 3 September 2001, the BBC split the old Newsroom South East region.

The Oxford part had became an opt-out of South Today from Southampton in October 2000, and in late 2001 the rest of this large region was then split into two: a service for "M25" London (BBC London News) and another one for Kent and East Sussex.

This new service, which is based at studios in Tunbridge Wells, is called South East Today.




The city of Brighton and Hove, which is located in East Sussex, is just 33 miles from Tunbridge Wells, did not switch to this new service on analogue or Freeview, but Sky, Virgin Media cable and Freesat viewers have enjoyed South East Today for many years.

Central London is closer - and better connected - to Brighton than Southampton, Hampshire. Brighton and Hove's 250,000 population makes it the largest city in the South East Today region, larger than Canterbury's and Maidstone's 150,000.

Brighton and Hove is served by one main transmitter on Whitehawk Hill, and eight relays at Bevendean, Brighton (Central), Coldean, Hangleton, Ovingdean, Portslade, Patcham, and Saltdean; historically some viewers in the west of the city had their aerials pointing at the Rowridge transmitter on the Isle of Wight.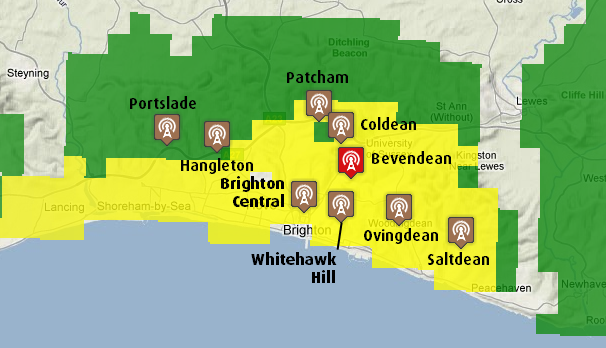 At switchover, all the transmitters in Brighton and Hove will switch to the South East Today region on Freeview.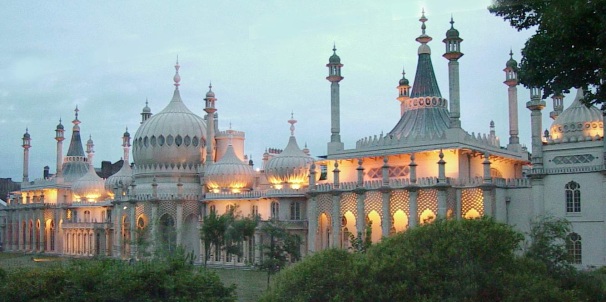 Comments
Monday, 12 March 2012

we are on virgin cable and live in worthing and we have lost south day in [dis]favour of southeast

kenneth hobbs's 1 post
D
David George
7:16 PM
Brighton

You would have thought that in this digital/cable age Virgin could have offered us a choice between BBC South & BBC South East? I rang them to complain but as their customer services rep in ASIA found difficulty in understanding my broad Scottish let alone the problem in question I don't expect much to change.

Is it true that Sky gives more of a choice in regional programming?

David George's 6 posts
Tuesday, 13 March 2012

I also live in worthing and have virgin cable tv
.I now get South East Today instead of South Today which I have been watching for 40 yrs. South East Today gives news for brighton but nothing west of East Sussex.Worthing does not even show up on the weather map where as it did on south today and although most news was Hampshire based worthing did feature in their programme. I am disgusted there is no option to choose which region I want to watch. It is not like I am able to point my digital cable in the direction of a relevant transmitter.I cant even complain to Virgin ,how is some asian/indian call centre operator going to be able to help?!

Peter Cox's 1 post
Thursday, 15 March 2012

Briantist you keep incorrectly saying that Brighton and Hove is in East Sussex....this is incorrect since the conurbation became a Unitary Authority upon getting city status.

LORRAINE's 2 posts
J
John Clemence
9:22 AM
Brighton

But it IS in East Sussex so far as this discussion is concerned.
I have to say that I really feel for the good folks of Worthing and it isn't at all clear whether the BBC or VM have made this blunder but as a general observation I don't understand why the huge advantages in technology don't allow us to make our own choices of regional news rather than having them inflicted upon us by somewhat mysterious and unaccountable agencies.

John Clemence's 16 posts

John Clemence: Many viewers in Worthing might find that they can continue to receive BBC South via the Findon relay which is transmitting digital services with a power of 2kW. This covers a much larger area than the former analogue transmitter. In many cases an aerial pointing at Whitehawk Hill would receive the Findon signal as both transmitters use vertical polarisation, otherwise a second aerial diplexed onto the downlead would be required. Regarding Virgin Media, it would be a simple matter to offer both regions, however being a national company it is very difficult to persuade them to offer locally orientated services.

KMJ,Derby's 1,811 posts
Friday, 16 March 2012

Since the change on the 7th our Virgin Media Tivo box will not let us watch any BBC 1 recordings that we recorded before the 7th, saying that station is no longer available. If they are recorded on the hard drive why does it need access to the station to be able to play them.

Ray France's 2 posts
Wednesday, 21 March 2012

this is hilarious !!! i now get south east today on my tv located in my lounge and attached to an aerial in my roof, which is in sight of the whitehawk transmitter - having received south today forever i am quite disappointed. however i just bought a new tv for my first floor bedroom, which is connected to a table-top aerial, again within sight of the whitehawk transmitter and i am getting south today on it - anyone able to explain that one then ?? :))

Kristina's 4 posts

Kristina: As it says above, Brighton area transmitters are now carrying BBC South East, these being Whitehawk Hill and its relays.

The signals from the Rowridge transmitter can be received in parts of Brighton and it is likely that your television upstairs has tuned to it.

Dave Lindsay's 5,724 posts
Friday, 30 March 2012

Due to the switchover from South Today to Southeast Today we, in Worthing,do not get any local news. The news in Kent is of no interest to us. the news we used to get covered right out to Southampton and beyond. What we get now is local only to Kent and East Sussex people. We, in West Sussex get nothing of interest to us about anything in our local area or Hampshire or Dorset. Can we expect, in the future to be able to receive OUR news? Please let us know if this will happen.

Thank you in anticipation.

Derek Sanderson's 1 post
Select more comments
Your comment please