Will there ever be more services on the Freeview Light transmitters?

Brian Butterworth published on UK Free TV
The digital terrestrial service that is known today as Freeview, started life in Parliament as the Broadcasting Act 1996.

Part I act gave the regulator, then the Independent Television Commission, the authority to establish digital terrestrial television services in the UK, and paved the way for a "six multiplex" service. One multiplex was reserved for the BBC, a second jointly between the "Channel 3 licence holder", Channel 4, Gaelic programming in Scotland plus Teletext UK as the "national teletext provider"

One half of the third multiplex was passed to Channel 5 and the S4C Corporation, with the remaining three and a half being put up for a public auction. The ITC duly awarded the remaining three multiplexes to "British Digital Broadcasting" in 1997, which was a combination of two big ITV companies at the time, Carlton and Granada.





On Sunday 15th November 1998, the services was launched under the name "ONdigital", a mixture of free-to-air and pay services, and rather dwarfed by the launch six weeks earlier of the much superior Sky Digital service.

ONdigital renamed itself ITVdigital on 11th July 2001, but the woollen monkey toy in the adverts proved more popular than the service, and the service closed on 1st May 2002.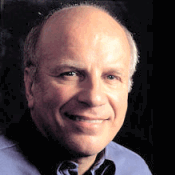 It became clear (especially to BBC director-general Greg Dyke, pictured right) that the digital terrestrial service was popular with viewers, but it was unsuitable as a pay-TV platform.



ITVdigital handed back three multiplex licences to the ITC, and the ITC then re-awarded one to the BBC and the other two to Crown Castle International, a company formed when the BBC's engineering division was sold off.

A company, DTV Services, formed to publicise the new service, which was now called Freeview.

Sky joined in, and purchased slots on the new service (from CCI) for Sky News, Sky Sports News and Sky Travel. Also there from the start of Freeview was Flextech Television "ftn", music channel TMF, UKTV's UK History and UK Bright Ideas, and shopping channel, QVC


Digital switchover process
When it was decided that the
analogue
television signals would be turned off, the BBC, as it funded by a universal fee decided that it must provide the two multiplexes of services to all homes.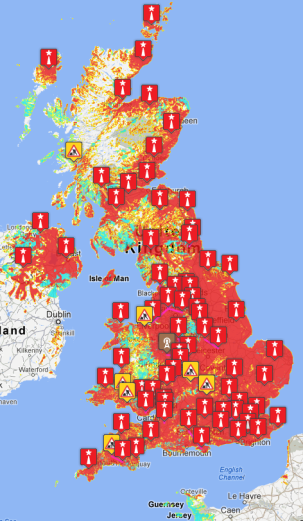 Ofcom
, now the regulator, decreed that the multiplex shared by Channel 3 and Channel 4 (called "Digital 3 and 4 Ltd") must also provide service to all homes that had analogue. This was because Channel 4 already provided this level of coverage, and as the licence holder for Channel 3 has "public service obligations", the broadcasting of multiplex 2 should also extend to all existing TV masts.
However, for the commercial multiplexes, Ofcom simply invited Crown Castle Ltd and S4C Digital Networks (SDN) to apply to extend their networks. Ofcom, having granted the multiplex licences already, felt it had no legal
power
of compulsion to insist more homes were served, and in
December 2006 announced that no application had been received
- at this point Ofcom no longer planned for additional frequencies for the commercial multiplexes.
Both commercial operators decided that the cost of providing the equipment, installation and ongoing operation of services from the 1,000 smaller transmitters would cost more than any additional revenue they could get from the TV
channels
that rent their broadcast capacity, as the work would only expand the actual number of homes broadcast to by 9%.
Since this time, S4C Digital Networks multiplex was bought by ITV plc, and Arqiva acquired the CCI multiplexes. For this reason the commercial multiplexes are known as SDN, ArqA and ArqB.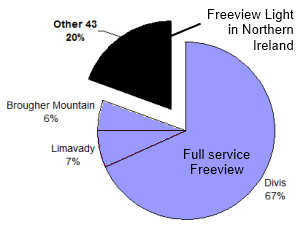 The map shows the locations where Freeview Light service is generally the only Freeview
reception
option.
See also:
Where are the public service (Freeview Light) transmitters?
Comments
Thursday, 1 September 2011

Mark A: No, it doesn't deserve a two-tier licence fee because the licence fee funds the BBC - and all their channels are on one of the three public-service multiplexes.

UKTV, which is a joint venture of the BBC and (now) Scripps Network Interactive and runs Dave, G.O.L.D., Yesterday and Really on Freeview, contributes money back to the BBC, reducing the licence fee.

The black-and-white fee should be scrapped. All transmissions have been colour for over 25 years.

Mike Dimmick's 2,486 posts

Mark A.: I'm still amazed that people think that the TV Licence pays for anything other than the BBC channels, even though I did state it in the article and everything.

I'm curious as to why you thought that?

Briantist's 38,899 posts

Mike Dimmick: I'm not sure if any of the things you have linked to, especially the "Adjudicator for Broadcast Tranmission Services" makes me think that there is anything other than a large helping of corporatism going on here.

It is hard to see how Ofcom creates a market when they allow players to have their own way, particular examples other than the Arqiva merger was allowing the "DRM light" on Freesat and the roll-over of the "Channel 3 Licences".

I also note that no-one at Ofcom has got back to me yet over the points raised on the EXCLUSIVE More Freeview capacity coming 2012-2016 | ukfree.tv - independent free digital TV advice page, and they usually do.

I'm not making accusations, but I'm just saying it smells fishy.

Briantist's 38,899 posts
A
Alex Rutherford
10:26 PM
Grangemouth

brian new user can you look at my post and reply to it please as havin read lots of your posts , its obvious you know your stuff,

thanks

:)

Alex Rutherford's 2 posts
Alex's:
map
A's Freeview map
terrain
A's terrain plot
waves
A's frequency data
A's Freeview Detailed Coverage
Friday, 2 September 2011

This is surely a natural outcome of the privatised market that now exists.

The cost of serving a minority of people is much greater per head. As the primary objective is to generate profit rather than to provide service, there won't be universal service.

I am very interested to learn about how the transmitter network was built. The way in which it comprises of many smaller stations suggests that the objective was to provide a public service. This would seem to be very analogous with incumbant fixed telecommunications services which serve many rural areas.

The way things work today, it strikes me that these areas would have had to wait a very long time, if at all, to get service as there is no overall plan driving things forward.

If the TV transmitter network had been built from scratch by private operators (with today's mentality), would we really have such great coverage? If we wouldn't, then isn't there some value to consider how it was then, instead of simply regarding it as old hat?

Dave Lindsay's 5,724 posts
Dave's:
map
D's Freeview map
terrain
D's terrain plot
waves
D's frequency data
D's Freeview Detailed Coverage
Sunday, 4 September 2011

I have read this again. I have also read with interest that different parts of the transmitter network has always (until three years ago) been operated by two separate bodies. I now appreciate that that is what Brian has referred to as being the monopoly (which also owns two of the commercial multiplexes).

But choose how you look at it, even if all the commercial multiplexes were not owned by companies that own the transmitters, they are likely to still prefer to only broadcast from the fewest sites that cover the largest proportion of the population.

How did the smaller relays ever get built in the first place?

Dave Lindsay's 5,724 posts
Dave's:
map
D's Freeview map
terrain
D's terrain plot
waves
D's frequency data
D's Freeview Detailed Coverage
Monday, 5 September 2011

I am happy with my Freeview Light service I receive.

Freeview Light is loads better than the four TV channels we got on the analogue service. (there was no channel 5 around here)

Freeview Light gives me Ten TV stations. We get the ones we had before plus Ch5, E4, More4, BBC3, BBC4 and ITV2 AND we get the High Definition mux.

So, Light is a huge improvement over the four channels that local relays used to have.

RogerH's 3 posts

Yes more for you over analogue but do you not feel that as you pay same liecence money as others you should get all that others get?

You might look at a program mag. one day and see something you want to see and can't.

David's 306 posts
Tuesday, 6 September 2011
L
lan from notts
12:10 PM
Nottingham

David
the license fee is paid to the bbc,
all transmitters will show bbc programes

lan from notts's 253 posts
lan's:
map
L's Freeview map
terrain
L's terrain plot
waves
L's frequency data
L's Freeview Detailed Coverage

No, we pay a liecence fee to the Government to have the authority to watch any broadcast TV. Not to watch the BBC only.

It just so happens the money to run the BBC is given to the BBC by the Government.

Therfore I feel all liecence payers should have all the transmission that the main stations transmit.

David's 306 posts
Select more comments
Your comment please