Will there ever be more services on the Freeview Light transmitters?

Brian Butterworth published on UK Free TV
The digital terrestrial service that is known today as Freeview, started life in Parliament as the Broadcasting Act 1996.

Part I act gave the regulator, then the Independent Television Commission, the authority to establish digital terrestrial television services in the UK, and paved the way for a "six multiplex" service. One multiplex was reserved for the BBC, a second jointly between the "Channel 3 licence holder", Channel 4, Gaelic programming in Scotland plus Teletext UK as the "national teletext provider"

One half of the third multiplex was passed to Channel 5 and the S4C Corporation, with the remaining three and a half being put up for a public auction. The ITC duly awarded the remaining three multiplexes to "British Digital Broadcasting" in 1997, which was a combination of two big ITV companies at the time, Carlton and Granada.





On Sunday 15th November 1998, the services was launched under the name "ONdigital", a mixture of free-to-air and pay services, and rather dwarfed by the launch six weeks earlier of the much superior Sky Digital service.

ONdigital renamed itself ITVdigital on 11th July 2001, but the woollen monkey toy in the adverts proved more popular than the service, and the service closed on 1st May 2002.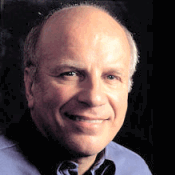 It became clear (especially to BBC director-general Greg Dyke, pictured right) that the digital terrestrial service was popular with viewers, but it was unsuitable as a pay-TV platform.



ITVdigital handed back three multiplex licences to the ITC, and the ITC then re-awarded one to the BBC and the other two to Crown Castle International, a company formed when the BBC's engineering division was sold off.

A company, DTV Services, formed to publicise the new service, which was now called Freeview.

Sky joined in, and purchased slots on the new service (from CCI) for Sky News, Sky Sports News and Sky Travel. Also there from the start of Freeview was Flextech Television "ftn", music channel TMF, UKTV's UK History and UK Bright Ideas, and shopping channel, QVC


Digital switchover process
When it was decided that the
analogue
television signals would be turned off, the BBC, as it funded by a universal fee decided that it must provide the two multiplexes of services to all homes.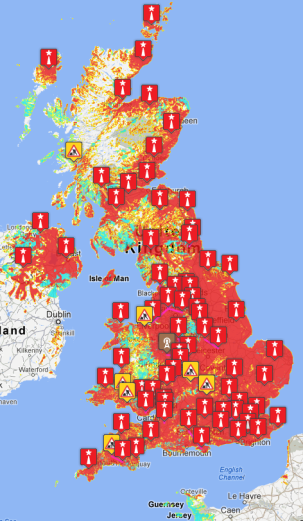 Ofcom
, now the regulator, decreed that the multiplex shared by Channel 3 and Channel 4 (called "Digital 3 and 4 Ltd") must also provide service to all homes that had analogue. This was because Channel 4 already provided this level of coverage, and as the licence holder for Channel 3 has "public service obligations", the broadcasting of multiplex 2 should also extend to all existing TV masts.
However, for the commercial multiplexes, Ofcom simply invited Crown Castle Ltd and S4C Digital Networks (SDN) to apply to extend their networks. Ofcom, having granted the multiplex licences already, felt it had no legal
power
of compulsion to insist more homes were served, and in
December 2006 announced that no application had been received
- at this point Ofcom no longer planned for additional frequencies for the commercial multiplexes.
Both commercial operators decided that the cost of providing the equipment, installation and ongoing operation of services from the 1,000 smaller transmitters would cost more than any additional revenue they could get from the TV
channels
that rent their broadcast capacity, as the work would only expand the actual number of homes broadcast to by 9%.
Since this time, S4C Digital Networks multiplex was bought by ITV plc, and Arqiva acquired the CCI multiplexes. For this reason the commercial multiplexes are known as SDN, ArqA and ArqB.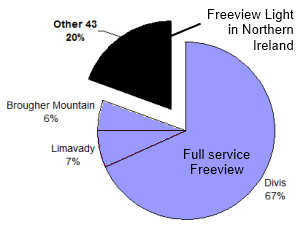 The map shows the locations where Freeview Light service is generally the only Freeview
reception
option.
See also:
Where are the public service (Freeview Light) transmitters?
Comments
Tuesday, 10 September 2013

I've said in various other places, circa 2005/2006 I saw a list of 120 then analogue-only relays, which were earmarked to get all 6 muxes at switchover. Bath relay was one of them, which is why I was particularly annoyed that it ended up getting 3 muxes just like some of the smaller relays in the Mendip transmitter group. Bath relay serves 24,000 homes, which is more than some main transmitters; e.g. Rumster Forest (Highland, Scotland) serves 21,000 homes and transmits all 6 muxes, Keelylang Hill serves just 9,400 homes yet carries all 6 muxes.

At the very least, all relays which served 20,000 or more homes should have been made to provide all 6 muxes, and ideally all relays which served 15,000 or more homes should have been made to have all 6 muxes.

Nicholas Willmott's 80 posts
Friday, 27 September 2013

Indeed Nicholas, I completely agree, I still can't quite figure out why both the Londonderry and Cambret Hill transmitters are Freeview Light as both are relatively high powered. An ERP of 2.0 and 2.8 kw isn't a small relay serving a remote village in the middle of nowhere.. Add to the fact that Derry is Northern Ireland's second city and it's a complete mystery as to why this is Freeview Light.

I sometimes get the impression broadcasters are more interested in South East England than anywhere else.

PJH's 240 posts
Thursday, 17 October 2013
M
Malcolm Mercer
8:23 AM
Whitby

I'm told by an engineer from the Total Support Group (whoever they are!) that I can't receive BT Sport in Whitby, North Yorkshire YO21 1QD even though I have bought the BT Vision Box and viewing card. This is something that the BT technical help desk in India seems unaware of so I have wasted several hours of my time on the phone trying to solve a problem that doesn't have a solution. Is the engineer correct in what he says and why doesn't BT know this.

Malcolm Mercer's 1 post
Malcolm's:
map
M's Freeview map
terrain
M's terrain plot
waves
M's frequency data
M's Freeview Detailed Coverage

Malcolm Mercer: your asking why BT are not aware of something......
I suspect it might have something to do with the exchange or line. My BT broadband had a similar problem when I went over to them, and after two months of no broadband ( which meant that my other ISP did not get cancelled, something I was unaware of), I cancelled and went to Virgin.

I assume that the exchange has to be fast enough for the service, and it would not surprise me if bt sells you the package without bothering to check this first.

But I'm not bitter....!

MikeB's 2,579 posts

Malcolm Mercer: I am given to understand that the BT Sport services are available over the air, effectively alongside "Freeview" channels and via FTTC broadband service BT Infinity.

Quite clearly you are receiving from the Whitby relay transmitter and don't have a chance of picking up the full service from Bilsdale, so the former is out. The question is, therefore, do you have Infinity and what equipment is required to watch BT Sport via it?

Dave Lindsay's 5,724 posts

Malcolm, et al:
You can get BT Sports if you have a Sky service, BT can enable the BT Sports service with a simple phone call. That would be provided via the satellites used by Sky.
Or you need a broadband package that is capable of at least 5.6 Mbps download speed (not sync speed) with no limit to the amount that can be downloaded (speed requirement based on details provided bt BT). Infinity from BT can deliver those speeds but not all ADSL services can.
The other alternative is via a Freeview transmitter, but I understand that only 'full service' transmitters can provide the signal and the smaller 'PSB only' transmitters do not have the capability.
The 'support' people at the Indian call centre are only 'trained' on BT Internet or BT Telephone services and are not good at that either in my opinion (as a qualified electronics engineer of 50 years experience!), so they will not know anything about which TV transmitters provide BT Sports.

MikeP's 3,056 posts
Friday, 18 October 2013
I
Ian from notts
8:09 AM
Matlock

Malcom Mercer ,MikeB. Dave Lindsey, MikeP- If I've got this correct? SKY are offering BTsport as a satellite stream? If so and the internet speeds are not up to it, Why cannot a Freesat Box be used? If these are unable to get the channel could a "European" sat box with a cam slot be used to pick up the frequency and a card used to unblock the signal?

Ian from notts's 253 posts
Ian's:
map
I's Freeview map
terrain
I's terrain plot
waves
I's frequency data
I's Freeview Detailed Coverage

Ian from notts: the four BT sport channels on satelite are encrypted using NDS software. You can't get this as a CAM.

Briantist's 38,908 posts

Ian from notts: I had a customer asking about this on Sunday - they wanted BT Sports, but wanted to buy a Youview PVR. I checked the BT website, and it has three options - via Sky ( didn't mention anything about Virgin), via a BT box ( which is basically a Youview box , but it has to be the BT version), or via an app/PC/Mac.


MikeB's 2,579 posts
Saturday, 19 October 2013
I
Ian from notts
9:03 AM
Matlock

Briantist, MikeB- I understand the "BTVision, Internet" answer but want to know if the Satellite stream can be used on other formats rather than Sky ? or if some one can subscribe to BT Sports if they don't subscribe to Sky ?
many thanks

Ian from notts's 253 posts
Ian's:
map
I's Freeview map
terrain
I's terrain plot
waves
I's frequency data
I's Freeview Detailed Coverage
Select more comments
Your comment please