More Freeview capacity - COM7, COM8 and COM9 - in the 600MHz band

Brian Butterworth published on UK Free TV
Following on from More Freeview capacity coming 2012-2016 article I posted on 17th August 2011, Ofcom has now official announced the proposals for the 600MHz spectrum - Ofcom - 600 MHz band and geographic interleaved spectrum.

The new proposals will make for the provision of three new Freeview multiplexes, which I have provisionally called com7, com8 and com9 for the purpose of showing something on UK Free TV:





The proposals now suggest that the seven frequencies (C31 to C37) are split into three networks: two multiple-frequency networks and a national single-frequency network on C36.

The post-switchover UK Freeview comprises of two types of service - the public service multiplexes which are broadcast from all main and relay transmitters, and the so-called commercial multiplexes that broadcast from 80 "main" masts: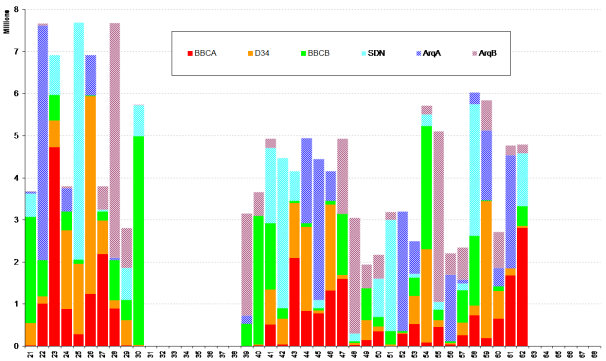 Arqiva, providing a solution to Ofcom have come up with a method of simplifying the 80-transmitter network plan to allow just three frequencies to be used to provide a further national multiplex. This is done by a number of techniques which include merging some areas into small single-frequency networks, as well as reducing the power level and using the DVB-T2 transmission system.

The reduced network configuration looks like this: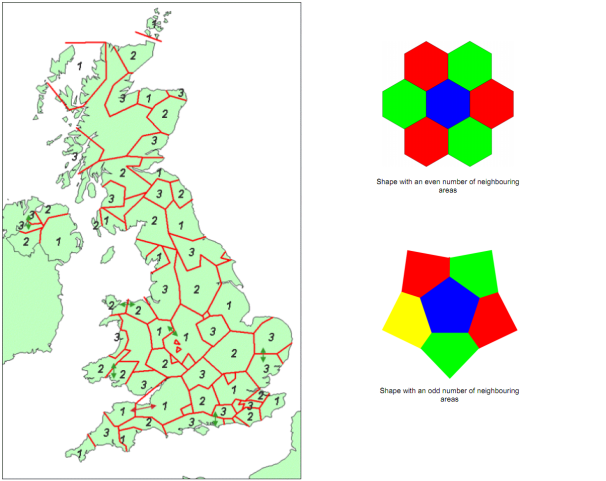 This allows for almost all homes that currently have access to the current commercial multiplexes (ArqA, ArqB and SDN) to be served by the two multiplexes. In addition C36 is configured for a national signle-frequency network. The provided level of coverage is shown on these maps: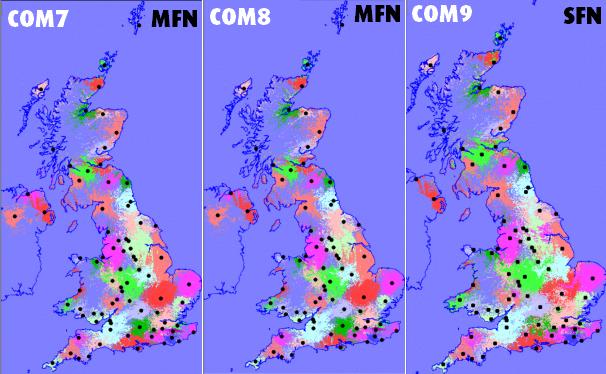 Comments
Saturday, 24 September 2011
M
MickO
1:04 AM
Milton Keynes

Doh, more retuning of UHF modulators to avoid the new mux freq's! I have quite a few "customers" that use UHF modulators to carry SAT TV around the home TV network. Having to do Digital retunes and re-channelling the modulators is becoming a habit!

MickO's 26 posts
MickO's:
map
M's Freeview map
terrain
M's terrain plot
waves
M's frequency data
M's Freeview Detailed Coverage

MickO: The "official" recommendation is that people should stop using analogue TV on these frequencies to do this sort of thing as "analogue RF" is depreciated.

Obviously there are lots of Sky boxes out there with modulators in, so in reality it will continue, but it won't be long before many places have digital TV or 4G mobile on all channels from C21-C69.

Briantist's 38,908 posts

Thomas: You can't really get around the "out of group" problem when the band being allocated sits in one band, but as I said people have been officially advised to use wideband aerials since 1998.

The most recent set-top boxes are able to detect and deal with multiple-region issues much better than the "plain old" ones, so this should be less of an issue for people as old equipment is replaced.

There is no "hint" of what the multiplexes will carry, that's why there is a consultation going on - Ofcom | 600 MHz band and geographic interleaved spectrum .

Reading the documentation it seems quite clear that DVB-T2 is the most sensible use of the allocation, so this would mean about 12 HD channels.

Given your main transmitter is Bilsdale where Channel 5 is at the same power and on the same mast as the rest and in-group, it is somewhat surprising that you have had any issues with the analogue service.

Briantist's 38,908 posts

It may be that the uncommon Group E and Group K aerials could be utilised as a good compromise for some people without going all the way to a wideband. (51.14,-000.04)

Mark Heselden's 21 posts

This is yet more politically-driven nonsense that sacrifices engineering principles and in so-doing provides second-rate coverage and cost viewers money in replacement or additional aerials (or go without).

The tests carried out by ATV Sheffield make for interesting reading:
TV Aerial Tests

In summary, their conclusion is that there is no such thing as a High Gain wideband aerial for the A group frequencies.

High-gain wideband aerials are not very sensitive to Group A channels, meaning that those in fringe areas may have to have two aerials; one for A channels and one for others.

Dave Lindsay's 5,724 posts

A good quality group B aerial should still work fairly well at these frequencies. It will be dropping off a little, but in a strong to medium signal area I would not expect any problems.

Chris

ChrisW's 21 posts
ChrisW's:
map
C's Freeview map
terrain
C's terrain plot
waves
C's frequency data
C's Freeview Detailed Coverage

If one of the networks can operate as a SFN, then why can't more of them? Is there a disadvantage to utilising an SFN which is why others are multi-frequency networks?

Dave Lindsay's 5,724 posts

Dave Lindsay: C36 was previously used for RADAR, and is clear in the whole of Northern Europe.

The other channels are used for TV in France, The Netherlands, RoI and other neighbouring countries and the configuration of their networks means the UK cannot use them for a SFN, apparently.

As I pointed out in the previous article, this is a shame as C37 is receivable by all groups of aerial.

Briantist's 38,908 posts

ChrisW: Except that these signals are already down perhaps as much as -12dB as it is...

Briantist's 38,908 posts

Mark Heselden: I think, again, "ofically", aerail groups are a legacy of analogue UHF television and there nothing to be gained (so to speak) from not using wideband aerial at all locations.

Briantist's 38,908 posts
Select more comments
Your comment please