Almost five million London homes begin switchover this week with a retune

Brian Butterworth published on UK Free TV
This week sees the first stage of the digital television switchover for 4,853,500 homes in Greater London.

From 6am Wednesday 4th April 2012, you must perform a "first time installation" retune (sometimes "Factory Reset" or "Shipping Condition") on your Freeview box or television set if you use the Crystal Palace, Hemel Hempstead, Reigate or Guildford full service Freeview transmitters.

This is because the old low power "multiplex 1" BBC service will be replaced by the high power BBCA multiplex on the old analogue BBC TWO frequency. Also, ITV 1 analogue will move to the BBC TWO analogue slot, except at Hemel Hempstead.


Because the Multiplex BBCA service carries some
channels
(
BBC FOUR
and BBC
radio stations
) that are also still being broadcast as part of the existing multiplex 2, after you retune, you will see these channels duplicated. This will be resolved when you do a full retune in a fortnight.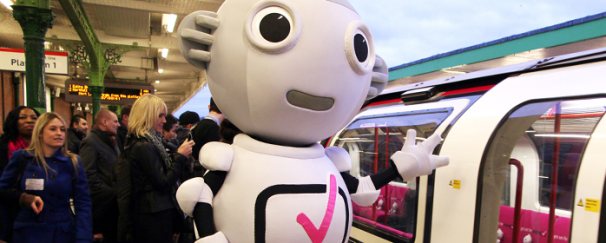 On Wednesday 4th April 2012 (at 6am unless otherwise specified) if you use the:
Alexandra Palace
(1pm),
Assendon
(noon),
Biggin Hill
,
Bishops Stortford
,
Cane Hill
,
Caterham
,
Chepping Wycombe
(9am),
Chesham
,
Chingford
(11am),
Croydon
(Old Town),
Dorking
(noon),
East Grinstead
(noon),
Edmonton
,
Farningham
(9am),
Finchley
(9am),
Forest Row
(9am),
Gravesend
,
Great Missenden
,
Greenwich
(4pm), Guildford,
Hammersmith
,
Hampstead Heath
,
Hemel Hempstead Town
(9am),
Henley
-on-Thames (9am),
Hertford
,
High Wycombe
,
Hughenden
,
Kenley
,
Kensal Town
,
Lea Bridge
(2pm),
Marlow Bottom
,
Micklefield
,
Mickleham
,
New Addington
(11am),
New Barnet
,
Old Coulsdon
(2pm),
Orpington
,
Otford
,
Poplar
(1pm),
Skirmett
(3pm),
St Albans
,
Sutton
,
Walthamstow North
,
Welwyn
,
West Wycombe
,
Wonersh
(9am),
Wooburn
(noon),
Woolwich
(9am),
Worlds End
relay
transmitters you will be able to receive the BBC Freeview
services
(with the exception of HD) for the first time, and you will no longer be able to view BBC TWO on analogue.
You MAY find that old equipment will no longer work - see
TVs and boxes that do not support the 8k-mode
Another common problem at switchover is the increase in
signal
will overload amplifiers and over-the-top
aerial
installations. If this is the case you will have to remove the
booster
or
amplifier
from the system, or perhaps fit an attenuator if you have no amplification. - see
Freeview signals: too much of a good thing is bad for you
.
On
Wednesday 18th April 2012
will see the second stage of switchover, which provides the final Freeview configuration, including
Freeview HD
for all transmitters in this
region
.
On this date, you will need, once again, to do a "first time installation" as indicated above.
If you are over 75, you should already have been supplied new equipment by the
Switchover Help Scheme
.
Comments
Monday, 2 April 2012

Since the Crystal Palace transmitter is already extremely powerful, after DSO, I wonder how much overspill there will be into not only other regions, but maybe even into the north of France and Belgium etc?

Josh's 97 posts

I thought the second Crystal Palace DSO date was Wed. 18th, not Wed 11th!

John's 2 posts
John's:
map
J's Freeview map
terrain
J's terrain plot
waves
J's frequency data
J's Freeview Detailed Coverage

Why are all the digital switchovers done in TWO stages, with the need to retune twice and the rather curious neither-one-thing-nor-the-other situation for two weeks between the two dates? Why don't we just have one big retune on the second date (ie 18 April 2012 for Crystal Palace)?

Apologies if this is obvious to anyone with a technical understanding of all this - but it seems unduly cumbersome to me.

NewForest's 2 posts
NewForest's:
map
N's Freeview map
terrain
N's terrain plot
waves
N's frequency data
N's Freeview Detailed Coverage

NewForest: It is done in two stages so as to allow those who do not have equipment that will work after switchover time to purchase without leaving them without any television.

In some cases, people may have digital receivers that will not work using the new post-switchover transmission mode. There will also be some others who do not have any digital receiver whatsoever.

Dave Lindsay's 5,724 posts

NewForest/Dave Lindsay: According to http://www.digitaluk.co.u….pdf :

"With just seven days remaining until analogue TV starts being turned off, more than one in ten households still have a television relying on the old signal accounting for more than a million TVs
in the region according to research.

Deborah Bain, London Manager for Digital UK, said: 'We know from elsewhere in the country that some people leave it very late to prepare for switchover. Almost any set can be converted to digital, even black and white ones, so now is the time to get ready.

Most people will find the process straightforward, but some may need a bit of extra help, so we will provide advice and assistance throughout the switchover period.'"

Briantist's 38,902 posts
Tuesday, 3 April 2012

Spare a thought for BBC2's last day, today 3rd April 2012, on analogue from Crystal Palace on channel 33. This was the UK's first UHF TV programme starting on 21 April 1964 (a power cut disrupted the official opening night on 20 April).

So, channel 33's 48 years beats BBC1's 39 years (1946 - 1985) on the old VHF channel 1 from AlexP & CcystalP, not counting the 1936 - 39 pre-war years, of course. Technology moves on!

Nic Flower's 1 post
D
David Pinfold
1:54 PM
Banbury

It will be interesting to see how far the 200KW signals will propogate after switchover. Here in Banbury (North Oxfordshire)although our aerial points to Oxford I can quite often in favourable conditions pick up CP muxes even at 20KW although they are subject to breaking up.

David Pinfold's 42 posts
David's:
map
D's Freeview map
terrain
D's terrain plot
waves
D's frequency data
D's Freeview Detailed Coverage
M
Mark Fletcher
10:20 PM
Halifax

Looking thru the BBC2 schedule around the time that BBC2 analogue on the main Crystal Palace mast should be switched off,once the programme "Wikileaks:The secret life of a superpower" ends around 12.20am BST in the early hours of Wednesday 4 April 2012 is most likely when the BBC2 analogue signal disappears for good !

Mark Fletcher's 673 posts
Mark's:
map
M's Freeview map
terrain
M's terrain plot
waves
M's frequency data
M's Freeview Detailed Coverage

Brian,
Sorry mate. You've sliped up on the first bullet point. You need to swap "to" and "from" when refering to ITV 1 analogue.
Easily done with the vast amount of information that you impart.
Keep up the good work!

David J Barry's 2 posts
Wednesday, 4 April 2012
M
matthew richardson
12:40 AM

i've lost all the channels except channel 5

matthew richardson's 1 post
Select more comments
Your comment please