Watching the London 2012 Olympics - a guide (part 2)

Brian Butterworth published on UK Free TV
Following on from Watching the London 2012 Olympics - a guide (part 1) - ukfree.tv , here is some additional useful information about watching the Olympics in the UK.
BBC Radio 5 Live Olympics Extra
Starting at
11pm on Wednesday 25th July 2012
, the BBC will have a "
pop
up" radio
station
on
DAB
and online. You can tune to this station now on any DAB radio. It is called BBC R5L Olympics (or BBC R5O). This station is in addition to Radio 5 Live and Radio 5 Live Sports Extra.
There are
two suggested
tuning methods:

• 1) Press Auto Tune or Auto
Scan
button on your radio; the display screen will show Autotune Quick scan / Fast Scanning; as new stations are found the station counter on the right hand side of the display will increase and new stations will be added to this list - It may take a couple of minutes for your radio to update the station list.
• 2) Press 'menu' button on your DAB radio; rotate the 'Tune' button until you see 'Autotune' in the display; select Autotune; s new stations are found the station counter on the right hand side of the display will increase and new stations will be added to the list; this should only take a couple of minutes.
Or you can listen online at
bbc.co.uk/5liveolympicsextra
.
BBC Olympic channels on Freeview, Freeesat and Freesat-from-Sky
BBC One (and
BBC One HD
) will be dedicated to the Olympics, and
BBC three
will broadcast all day (with the BBC HD channel carrying the high defintion version of BBC three), in addition there will be up to two dozen more, making 26 channels in all.
If you have a generic
satellite
receiver
(or use Windows Media Centre) you will need to look at the
instructions provided in the previous article
to tune to the extra 24 channels.
If you use
Freeview
, BBC One is 1, BBC three is 7, the first two interactive channels are on 301 and 302. 302 only broadcasts on
Freeview
from 7pm.
On
Freeview HD
, BBC One HD is 50, BBC HD is 54, the first interactive channel provided in HD on 304 - you can also watch 302 (from 7pm) in
standard
defintion.
If you use
Freesat HD
, BBC One HD is 108, BBC HD is 109, and you can now view the 24 extra channels on channels 150-173 all in HD.
If you use
Freesat SD
BBC One is 101, BBC three is 106, and the SD extra channels will use 150-173.
On
Freesat-from-Sky
, BBC One HD is 143, BBC HD is 169 and the extra 24 channels will appear on 450 onwards from today (23rd July).
Be sure you are watching in high definition
Here is a five-point checklist to ensure that you are watching the Olympic Games in high definition.
Q1 Do you have a high definition television set?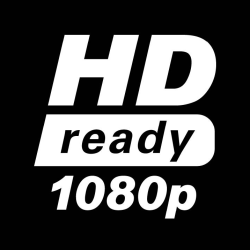 You need to check that your television is actually high definition. Almost all HDTVs are flat screen, but it does not follow that all flat screen televisions are high definition.
The best two clues to look for are the "
HD Ready
" or "Full HD Ready" logos, and also that the television set has HDMI connectors.
If you have the manual for your television set, it may describe HD as "720 line" or "1080 line". If these are not mentioned, you don't have HD and you will need a new television set.
See also
What does "Full HD Ready" actually mean? - ukfree.tv - independent free digital TV advice
Q2 Does your HDTV have built in Freeview HD or Freesat HD?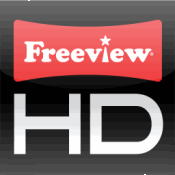 Most HD televisions sold in the UK are "HD Ready", which means that they are capable of showing high definition pictures, but only from an external box.
Some, more expensive, TV sets have
Freeview HD
or
Freesat
HD built in.
If your TV set has the Freeview HD logo, it can receive what are known as "DVB-T2" transmissions, which means you get HD direct from the TV
aerial
connection. If this is the case, see Q4. If the set is "HD Ready with Freeview" it means you can't.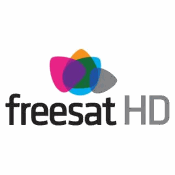 Some high end sets have Freesat HD built in, where you can watch the free high definition channels from satellite. For this to work you will have to use the satellite connection on the set. Remember that set will also have standard definition Freeview, so pictures from the normal TV aerial will not be in high definition.
Q3 If your HDTV doesn't have built-in reception - do you have a Freeview HD or Freesat HD box and the correct cables?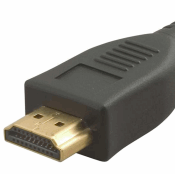 If you have an HD Ready television, you can connect it to an external set-top box to receive either Freeview HD or Freesat HD.
You must make sure that you connect
the box
to the television set using an HDMI
cable
. If you use a
SCART
lead you won't have HD.
Q4 If you want to use Freeview HD, does it transmit in your area yet?
Whilst most of the country has now has Freeview HD transmissions, as they are introduced on the last day of
digital
switchover
, some notable areas do not, in particular Northern
Ireland
. In the North East (
Pontop Pike
) a pre-switchover Freeview HD service operates before switchover on low-
power
.
Q5 Do you remember to switch to the HD versions of BBC One
You do not automatically get to watch BBC One in high defintion, you will need to select the correct channel number.
On Freeview HD, 50 must be selected for BBC One HD, 54 for BBC HD.
On Freesat HD, you must choose 108 for BBC One HD, 109 for BBC HD.
On Freesat-from-
Sky
HD, you have to choose 143 for BBC One HD, 169 for BBC HD.
Comments
Wednesday, 25 July 2012

Briantist:
The EPG in my Sky SD box lists the channels as:
450 BBC Olympic 1
451 BBC Olympic 2
' ' '
472 BBC Olympic 23
473 BBC Olympic 24
474 BBC Olym 1 HD
475 BBC Olym 2 HD
' ' '
496 BBC Olym 23 HD
497 BBC Olym 24 HD
But if I watch a different channel every day,
by the time I've seen them all the Olympics will have come and gone.

Mark Agius's 372 posts

PS
I remember hearing that ITV4+1 was dropped from Sky's EPG list when ITV1+1 started because there was no more room in the EPG list.
Well they have found room for the BBC's 48 Olympic channels.


Mark Agius's 372 posts

How the torch relay is broadcast: BBC News - How the Olympic torch relay is broadcast live .

It uses the 3G network.

Mike Dimmick's 2,486 posts

Mark Agius: I have been told that if you never subscribed to Sky HD, the channel numbers are reversed.

Briantist's 38,844 posts

Mike Dimmick: Very interesting. Using a remote control aeroplane as a repeater is unusual.

Briantist's 38,844 posts
Thursday, 26 July 2012

Please help I watch my tv through sky but I no longer have a subscription. I cannot see the extra 24 channels, do I need to manually add the channels or can i get all 24 through the red button? reading all this but it's very confusing not sure what to do. I can see the add a channel button on my sky box so do I just tap the codes in?

Andrea's 1 post
Friday, 27 July 2012

Re: ITV4+1 (See above)
Going off subject, but I have just noticed that ITV4+1 is back in the Sky and FreeSatFromSky EPG.

Mark Agius's 372 posts

I have followed your guide to configure the extra BBC olympic HD channels on my Windows Media Center 7 PC with Freesat tuners. Thank you VERY much for it. However there is no EPG (programme guide) available within Media Center for the extra channels. Does anyone know if I can get EPG for olympic events? It is going to be pretty difficult to record the events I am interested in without it. Many thanks.

Graham's 2 posts

EPG guide for the olympic channels in Windows Media Center.

I've just found and downloaded EPG Collector EPG Collector | Free software downloads at SourceForge.net

File - Create collection params - UK Freesat
Output - [x] Import the data to Windows Media Center directly
[x] Automatically map EPG data to channels

Fixed! I now have EPG for BBC Olympic channels.

Graham's 2 posts
Saturday, 28 July 2012

Cannot get BBC Olympic Channels 8 and 9 for football. Help please?

jabez's 2 posts
Select more comments
Your comment please