To join, leave or change ukfree.tv updates by email, enter your email address here:
BBC One Wales HD starts Tuesday, 29th January 2013

Brian Butterworth published on UK Free TV
If you live in Wales, and have Freeview HD, channel 101 will switch on Tuesday from being the "national service without news" to the full-blown BBC One Wales service in HD.

Again (if you live in Wales) - Freesat (on 108) and Freesat-from-Sky (on 143) viewers will find the Welsh schedule automatically from Tuesday.

On satellite, the new BBC One Wales (and Scotland) services are on the BBC DSat8 transponder, which is:

ASTRA 1N, transponder 61 - 11023MHz Horizontal DVB-S2 23000-2/3 8PSK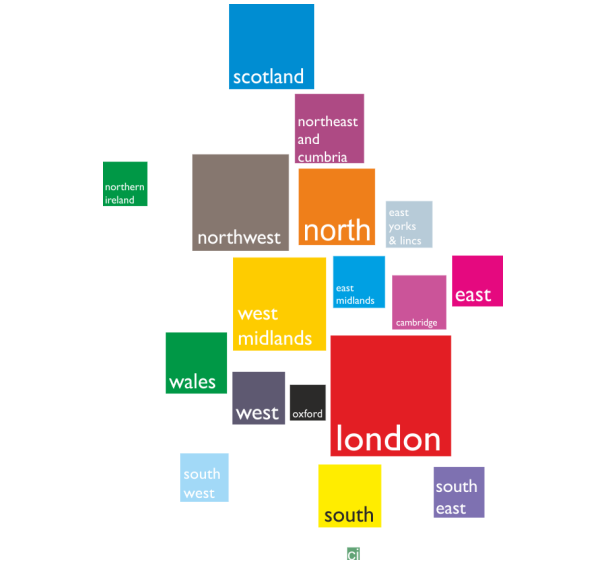 BBC One regions by population.

See also BBC - Blogs - About the BBC - BBC One Wales HD launched today and BBC - Blogs - About the BBC - Changes to BBC satellite transponders in 2013.
Comments
Wednesday, 30 January 2013

my wife likes to use teletext thru bbc 1 wales,we now are not able to receive it.

carol lewis's 1 post

Mr Carol, please see BBC News - Ceefax service closes down after 38 years on BBC

cerys's 6 posts
Thursday, 31 January 2013

carol lewis: If you mean the "red button" service, rather than Ceefax, you can't yet get this on the BBC One HD services.

You will need to switch to a standard-definition BBC TV channel and press RED.

Briantist's 38,784 posts
Owner
Sunday, 10 February 2013

On freeview, BBC HD has now become BBC Wales HD.Does that mean BBC HD is now only available on SKY on 976? The BBC in Wales have far too much influence on BBC 1 and I don't like watching programmes an hour after everybody else!! Hope BBC 2 doesn't go the same way

Mike T's 7 posts

Mike T: Not quite. BBC ONE HD has become BBC ONE Wales HD.

The BBC HD channel has not changed.

BBC HD will become a UK-wide BBC TWO HD service at some point shortly.

Briantist's 38,784 posts
Owner
Friday, 1 March 2013

I concur with Mike T. Just because we live in Wales, the BBC assume we would rather watch a rugby orientated programme instead of what the rest of the UK are watching. Last week, I missed half of Match of the Day because in Wales they showed it on BBC2!
Please, is there anyway I can 'con' my YouView box into trying to pick up BBC West HD programmes instead of Welsh ones?

Mart C's 2 posts
Your comment please