Freesat to outpace Sky in 21st consecutive quarter of growth

Brian Butterworth published on UK Free TV
Freesat - the subscription free service -jointly owned by BBC and ITV - is now in its sixth year of operation, providing free entertainment to 4 million viewers a week across 1.8 million homes in the UK.

The service is growing at faster than Pay-TV services from Sky and Virgin Media. Freesat has now sold 3.3 million set top boxes and TVs, far exceeding original sales projections, taking gross retail sales value to over £1.2 billion since launch in May 2008.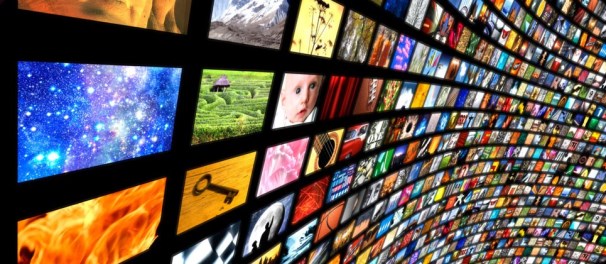 As well as enjoying quality programming for free, people are increasingly using Freesat's products to enhance the TV and radio they love. Last month, a record-breaking number of Freesat viewers tuned in to watch 12 million hours of Glastonbury coverage in HD.

Freesat's Emma Scott: "Our continued strong results show thousands of people making the smart choice of Freesat as the alternative to expensive TV contracts. As take up across the UK has increased, so has our offer. We now provide more than 150 HD and standard definition TV, radio and interactive channels, offering live pause, record, a market leading catch up service through our Backwards TV Guide, plus BBC iPlayer, ITV Player and 4oD.

"We continue to add new channels and on demand services and invest in cutting edge technology. We will soon deliver more features to our next generation free time service, including the addition of Demand 5, a remote app for smart phones, and in the future, additional movie and music channels."
Comments
Saturday, 27 July 2013

Ian: Yes. Every time someone wastes 15 pence of mine I get really annoyed.

As for "golden hand shakes", the BBC issue has been over quite the opposite, "redundancy payments".

Briantist's 38,906 posts
Sunday, 28 July 2013

Same thing really.

BBC should compete for funding just like the rest of the TV and radio networks. I don't see why they should get money from the public by law.

Ian's 497 posts
Ian's:
map
I's Freeview map
terrain
I's terrain plot
waves
I's frequency data
I's Freeview Detailed Coverage

Ian: If the BBC was to accept advertising revenue it would be at the expense of the broadcasters which are currently funded by advertising (ITV, C4, C5, plus Sky in part). You would then need the licence fee to pay for public service broadcasting, where provided, across all the TV stations to make up for the lost revenue. Note that the original concept of PSB driven independant local radio is dead and buried. Ofcom has given up requiring radio to provide anything more than minimal local content.

KMJ,Derby's 1,811 posts

I have just acquired a Bush Freesat HD recorder. I have problems with it.

I have been told by Bush that my satellite signal is too strong. If this is the case how do I reduce it without losing quality?

I have a perfect picture on all channels.

Thanks

Richard miller's 8 posts

Richard miller: Its simply not possible to have a signal thats too strong in the UK if using a standard sized dish, but what was the reason for Sky having said that to you in the first place?

jb38's 7,179 posts

I thought that it was b*****t but I did ask. Bush were simply making excuses for a product that actually could be a lot better I suppose.

Yes a normal sized dish is in use and the problems are with recording!

Thanks for your help


Richard miller's 8 posts

Richard miller: When I had mentioned Sky I did of course mean Bush, however my reason for asking why "Bush" had said that to you was simply because that it sounded exactly like one of those type of statements that would be made by a customer advisor who wasn't quite clued up on satellite issues by mixing up terrestrial based Freeview with Freesat, because in the case of the former an overly strong signal "can" occasionally cause problems dependant on circumstances.

But though satellite signals are in the main remarkable stable except during a heavy thundery downpour or alternatively if snow has built up on the dish bowl, and so if anyone is experiencing problems of a glitching or picture freezing nature they should always carry out a signal check and observe the indications seen over a minimum of a minute or so, because if both the signal strength and quality are seen to be reasonably stable at around 55%+ or so (quality can be higher than strength) then if any problems are experienced with viewing or recording it has to be caused by a problem within the box, Bush of course not exactly being without their problems!

jb38's 7,179 posts

Then the strongest stations would survive and the week would close. It's called market forces. £145 a year better off for every household and a big saving to public money.

Ian's 497 posts
Ian's:
map
I's Freeview map
terrain
I's terrain plot
waves
I's frequency data
I's Freeview Detailed Coverage

The BBC not being funded by the Licence Fee would be a sad day for Public Service Broadcasting in this country.

Dave Lindsay's 5,724 posts

Ian: Or they all become part of Sky's basic package at an increased price of about £150 a year! Anyway isn't East Midlands Today and BBC local radio alone worth £2 odd a week? What does the Leicester Mercury cost to read?

KMJ,Derby's 1,811 posts
Select more comments
Your comment please