Freesat to outpace Sky in 21st consecutive quarter of growth

Brian Butterworth published on UK Free TV
Freesat - the subscription free service -jointly owned by BBC and ITV - is now in its sixth year of operation, providing free entertainment to 4 million viewers a week across 1.8 million homes in the UK.

The service is growing at faster than Pay-TV services from Sky and Virgin Media. Freesat has now sold 3.3 million set top boxes and TVs, far exceeding original sales projections, taking gross retail sales value to over £1.2 billion since launch in May 2008.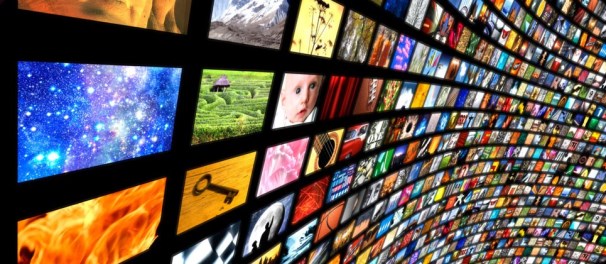 As well as enjoying quality programming for free, people are increasingly using Freesat's products to enhance the TV and radio they love. Last month, a record-breaking number of Freesat viewers tuned in to watch 12 million hours of Glastonbury coverage in HD.

Freesat's Emma Scott: "Our continued strong results show thousands of people making the smart choice of Freesat as the alternative to expensive TV contracts. As take up across the UK has increased, so has our offer. We now provide more than 150 HD and standard definition TV, radio and interactive channels, offering live pause, record, a market leading catch up service through our Backwards TV Guide, plus BBC iPlayer, ITV Player and 4oD.

"We continue to add new channels and on demand services and invest in cutting edge technology. We will soon deliver more features to our next generation free time service, including the addition of Demand 5, a remote app for smart phones, and in the future, additional movie and music channels."
Comments
Sunday, 28 July 2013

Dave Lindsay: Hear, hear!!

jb38's 7,179 posts

I rang the customer technical helpline at Bush. The readings were the first thing he asked about which were 97/100 and 95/100 at that time. He claimed that 100% could mean 150% or even 200%! This excess current
he stated would mess up the hard disc! He was aware that it was a freesat box from the two readings.

Thanks for your help again

Richard Miller's 8 posts

Richard Miller: I am sorry and I dont doubt what you have said, but what you have been told is absolute nonsense as it just cannot happen with any satellite device no matter what brand it might be, Bush are just trying to pass the buck for what I suspect they know as being a defective product, or of course on the other hand this is maybe being said through sheer technical ignorance as most of these helpline people are not really technical types.

But though as a fully qualified RF engineer of long standing I may contact these people myself if this is the type of information that they are supplying to users of their devices.

jb38's 7,179 posts
Monday, 29 July 2013

TrevorJHarris -Ian:- I certainly agree with the others here with regards to the BBC and the Licence Fee. Overall it is excellant value for money (with the exception of BBC World - which is self funding through commercial sales and advertisding profitable and proving a good return to the BBC as a whole.)Bearing in mind some of the licence fee also going to Channel4.) - Considering that all the BBC's services TV Radio, Technical and research, (the latter having spin off benefits to other broadcasters.) it is indeed a service to be valued. It is also "compulsory" and at a cost by the way, for the BBC to output on the "Sky" platdform - effectively this means that all of us whether we as licence payers like it or not are paying for and the BBC are saddled with. - money which could go into programming.

Les Nicol's 2 posts

Richard Miller:- If, as you say, you're getting a perfect picture but can't record, the problem can't possibly be with the signal strength as that would affect the live picture as well - the problem must be a faulty box. The present day incarnation of the Bush trade mark, I'm afraid, has nothing to do with the distingushed radio and TV manufacturer who used to trade under that name, but went out of business due to the hare-brained policies of a certain former Prime Minister. It's just a comapny who've bought the brand name and now buy in products from other companies and stick their name on them. It's no wonder their Customer Services department doesn't know what it's talking about! You'd be better off demanding a refund, (as you're entitled to do if the product isn't fit for purpose - you don't have to accept a replacement) and buying a box from a more reputable manufacturer such as Humax!

Richard Davis's 26 posts

trevorjharris:- Responding (rather late) to your post of three days ago, in which you said "Its only on Sky that I can see all the F1 races, the Ashes and live premiership football", I'm very glad that you can pay to get these services if that's what you want. Personally, as someone who has no interest whatever in "all the F1 races, the Ashes and live premiership football", I'm also very glad that I can get the services I want in HD without having to pay through the nose to Mr. Murdoch for the privilege!

Richard Davis's 26 posts

Wouldn't have a clue what the mercury costs I don't have it, nor do I listen to the local radio. I would miss east midland s today but there are other ways to fin out local news. Hinckley times is only 50p a week.

Ian's 497 posts
Ian's:
map
I's Freeview map
terrain
I's terrain plot
waves
I's frequency data
I's Freeview Detailed Coverage

Also even if it did become part of SKY package at least then you would have to choice to pay for it or not.

Ian's 497 posts
Ian's:
map
I's Freeview map
terrain
I's terrain plot
waves
I's frequency data
I's Freeview Detailed Coverage

Hi guy's.With ref to the statement above from Emma Scott,a 150 HD channels on Freesat?.I take it that was a typo.If not i'm on Freesat tomorrow.

Adey Langford's 21 posts

Adey Langford: not a typo! All free TV channels | ukfree.tv - 11 years of independent, free digital TV advice .

Briantist's 38,899 posts
Select more comments
Your comment please