Technical changes to Freesat channels, 2nd-10th October 2013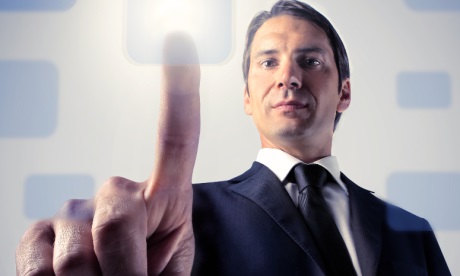 Brian Butterworth
published on
UK Free TV
Here is the answer from Freesat help:

From Wednesday 2nd October to Thursday 10 October, a series of technical changes are happening to the satellite transponders that broadcast some of the channels on Freesat.

If you encounter channels missing from your TV guide, put your Freesat box or Freesat TV into standby for 30 seconds and then switch it back on again. This should see everything restored; If this does not work you will need to do a quick "Freesat channel scan". Instructions for this can be found in your product manual (see Freesat product manuals - find and download replacement user manuals for your Freesat box), or give us a call on 0845 313 0051 and we'll be happy to help.

If you are doing a manual Freesat channel scan, it's worth making a note of your scheduled recordings and resetting them once the scan is complete to be sure you won't miss out.
Comments
Sunday, 6 October 2013

Mazbar: Thanks again, I appreciate your help. I will see if my brother can get over to her to check things for her. Her news channel is Granada.

Lynne Perry's 4 posts
Monday, 7 October 2013

my freesat signal has been erratic all week and today it just wont give me asignal Ihave a manhattan box and ahumax both are not rceiving. the dish has had 98% signal until this and it hasn't been moved what could be causing this

Pete's 1 post

I have lost all channels, TV radio etc, this morning
7 October 2013. I live in Sedbergh and wondered if there was an issue evn though the information that I can source says there are no works being carried out etc.

trevor avery's 3 posts

I thought there might be something like that as lots of channels vanished for a while this morning. I'm surprised Pick and its siblings aren't also being moved, as their signal strength is poorer than most and I've not yet figured out why.

MJ Ray's 44 posts

Pete: It seems like (A) the LNB (on the end of the dish boom arm) has failed (B) there's water ingress to the cables where they connect to the LNB or (C) there has been dish movement (doesn't require much at all for the signal to be lost). A fitter/installer with a professional meter would be able to identify this fairly quickly and be able to get you up and running again.

Les Nicol's 991 posts

trevor avery: If you've lost all channels, it sounds like your system - if you put your postcode into the website, it will have a link to all the websites which carry information about problems and engineering work, so you can check its not the transmitter.

MikeB's 2,579 posts
Tuesday, 8 October 2013
P
Paul Butler
9:34 PM
Reading

Hi all, I have had satellite dish for two months and really enjoyed Planet Rock.
I lost Planet rock quoting poor signal.
I left it alone for a couple of days but no improvement. Re scanned but now not even listed. Pease help.

Paul Butler's 1 post
Paul's:
map
P's Freeview map
terrain
P's terrain plot
waves
P's frequency data
P's Freeview Detailed Coverage
Wednesday, 9 October 2013

Own a grundig freesat box and it will only let me do a first time installation and obviously I don't want to do that as all my recordings will be deleted, but since the upgrade of freesat I have lost challenge tv any suggestions as to what I should do

Keith Parkinson's 1 post

Briantist.
Hi sorry for the late reply,Been away.
Yes it is most of the ones you listed, I had hoped it would have sorted itself out, but it has not. I have tried to retune, but it makes no difference.
Regards cliff

Cliff's 1 post
Friday, 11 October 2013

I understand that most of Europe will now loose the reception from Freesat now that this change has happened so all the people who like myself who holiday in France,Spain, Italy & Germany who rely on the freest network to keep us informed of news at home will no longer be able to do this, WELL DONE.
One wonders what our European neighbours will think of this when we can if we wish see there programs on there satellites.

Mr R D Owen's 1 post
Select more comments
Your comment please