Technical changes to Freesat channels, 2nd-10th October 2013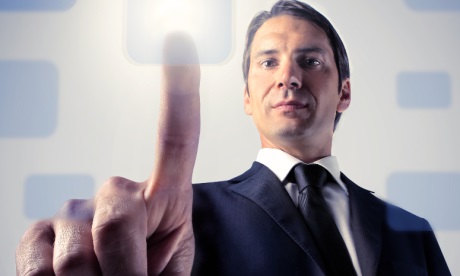 Brian Butterworth
published on
UK Free TV
Here is the answer from Freesat help:

From Wednesday 2nd October to Thursday 10 October, a series of technical changes are happening to the satellite transponders that broadcast some of the channels on Freesat.

If you encounter channels missing from your TV guide, put your Freesat box or Freesat TV into standby for 30 seconds and then switch it back on again. This should see everything restored; If this does not work you will need to do a quick "Freesat channel scan". Instructions for this can be found in your product manual (see Freesat product manuals - find and download replacement user manuals for your Freesat box), or give us a call on 0845 313 0051 and we'll be happy to help.

If you are doing a manual Freesat channel scan, it's worth making a note of your scheduled recordings and resetting them once the scan is complete to be sure you won't miss out.
Comments
Sunday, 27 October 2013

Humax PVR. Absolutely nothing has been changed. For previous GMT to BST and vice versa anything already programmed to record just recorded as normal. This time everything that I've set up on auto record, be it a series or one off programme were all wrong when I checked the timer. I have two machines so it's definitely either a Freesat or Humax issue but no one else seems to have reported anything, Very odd!!

Christine's 4 posts

Might be better with an example. The Ripper series starts again tomorrow at 21:00 and had been set up b4 the time change. It was set up for 21:00. When I looked today the time was set to record at 22:00 Monday and that is the same for all of the things I'm recording. So I've had to go in and change all of the things scheduled. Does this make sense?

Christine's 4 posts

Christine: That does seem odd. And, of course, what was 21:00 is now 20:00, yet the timings have gone the other way!

Dave Lindsay's 5,724 posts
Monday, 28 October 2013

Hi Dave
Yes that what is puzzling. I've never had a problem before and no one else seems to be reporting anything. yet I have 2 Humax PVRs and both have the same issue. I am trying to track down my brother to see if he has had the same problem - he has the same machine. I hope this doesn't happen at every time change 'coz it's a right pain!

Christine's 4 posts
Tuesday, 29 October 2013

i have a sagem 6400 PVR box. All recordings after the 17 october 2013 play a few minutes and crash out - all recordings before this date work fine. has the freeview specification changed making some boxes playback not work? it does make a recording and if you skip blocks all of the program has been recorded. i have delete a few thinks and don't am fairly confident that the head disk is ok.

Mark B's 3 posts

..deleted a few programs and am fairly confident that is hard disk is ok ... sorry

Mark B's 3 posts
Friday, 8 November 2013

My Humax HD receiver cannot get channel 903 for ITV despite retuning several times. Is there a way to get this?

Bill's 1 post

I have lost channels ; s4c, qvc beauty first it said no signal then both were removed, i now have 3 channels added, pick,viva & challenge all say no signal. I have done all suggested switch off etc. It has been like this approx 3 weeks, i am in milton keynes, been with freesat years never had a problem before, Ann

Ann Williams's 1 post

Ann Williams: If indeed you are referring to a Freesat (dish) system then any problems with lost channels etc are always caused by something associated with the receiving end of the equation.

Without having knowledge re: the model number of the box involved, but go into the signal check screen and make sure that both strength and quality are level pegging at around a minimum of 50%+ , as what you have reported could suggest that the dish is slightly out of alignment.

By the way, can it be assumed that you are "not" on a communal dish system?

jb38's 7,179 posts
Saturday, 9 November 2013
G
glynis beaney
2:29 PM
Ipswich

please can you help me I cannot get the travel channel on freesat

glynis beaney's 1 post
glynis's:
map
G's Freeview map
terrain
G's terrain plot
waves
G's frequency data
G's Freeview Detailed Coverage
Select more comments
Your comment please