Technical changes to Freesat channels, 2nd-10th October 2013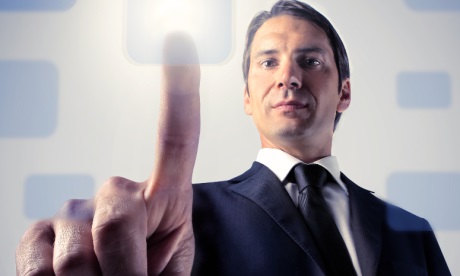 Brian Butterworth
published on
UK Free TV
Here is the answer from Freesat help:

From Wednesday 2nd October to Thursday 10 October, a series of technical changes are happening to the satellite transponders that broadcast some of the channels on Freesat.

If you encounter channels missing from your TV guide, put your Freesat box or Freesat TV into standby for 30 seconds and then switch it back on again. This should see everything restored; If this does not work you will need to do a quick "Freesat channel scan". Instructions for this can be found in your product manual (see Freesat product manuals - find and download replacement user manuals for your Freesat box), or give us a call on 0845 313 0051 and we'll be happy to help.

If you are doing a manual Freesat channel scan, it's worth making a note of your scheduled recordings and resetting them once the scan is complete to be sure you won't miss out.
Comments
Thursday, 5 December 2013

Mervyn: best guess: unscrew the cable to the dish (that should stop the scrambled channel confusing it) and if that doesn't allow you to delete the scrambler and rescan, then go into the menus, pick Channel Edit: Factory Setting and start from scratch - sorry.

sam giammarco: no idea what's up there! Is there any pattern about which half you can see?

MJ Ray's 44 posts

Mervyn
It rather sounds as if the box has 'locked up' and the best way to release it would be to disconnect the mains supply for 5 minutes and then reconnect the supply. Then allow it to reset itself, takes around 2 minutes, and then turn it on again and check what programmes you have.

MikeP's 3,056 posts
Friday, 6 December 2013

hi can anyone help me please

i have Sandstorm freesat, i was able to watch, record and rewind freesat channels and non freesat channels with 1 tuner, i dont have connection for 2nd tuner, but when i had to update the freesat software, and when i tried to Re Installed the channels again, it doesnt pick up any channels, and i notice now 1 of the tuner is 0% and other tuner is 100%,

my other Sky freeview box still works, it can pick up channels, but i cant record anything with Sky freeview box, but with Sandstorm freesat, before updating the software i was able to watch, record and rewind freesat channels and non freesat channels with 1 tuner, even after Re Installing, but now i cant watch anything, so can anyone please help me ? what can i do ?

Tony's 1 post
Sunday, 22 December 2013

Hi,

I've fot a Sandstrom Freesat+ box which is completely frozen & will not allow me to enter the Menu page.

Can anyone advise how I can unlock the box so that I can start using it again.


Des's 2 posts

Des: Have you tried disconnecting it from the mains for about 30 seconds or so before reconnecting it again?

jb38's 7,179 posts

I've tried the age old turn it off wait & turn it back on again but return to the same locked screen

des's 2 posts

des:

sounds like you need to replace the unit.

Maybe you should invest in the reliable HUMAX box.

regards

jamie stevens's 207 posts
jamie's:
map
J's Freeview map
terrain
J's terrain plot
waves
J's frequency data
J's Freeview Detailed Coverage
Saturday, 28 December 2013

Since the launch of the new BBC HD channels December 2013 I get an occasional "stutter" on the picture & sound, I have recorded both Std & HD channels and it Only happens on the BBC HD Channels. I am using a Panasonic Blu-ray recorder (DMR-BS850EB), the signal strength & quality are both 10 out of 10 on all channels. I have done a Complete Factory Reset of the recorder & still have the problem. All recordings prior to the introduction of the new HD Channels were OK using the same setup.

Colin Taft's 1 post
Sunday, 29 December 2013
J
jacqui chesterfield
6:06 PM

I have a humax hd freetime freesat in my living room. I would like to access this and the recordings in an upstairs bedroom. would a magic eye be the answer? I don't want to fit more cables - anyone please advise

jacqui chesterfield's 1 post

jacqui chesterfield: Magic eye systems as used in Sky boxes are not suitable for use with Freesat devices, however this type of Video sender device as seen by clicking on (or opening) the undermentioned link should suit your requirements.



5.8G 5.8GHz Wireless AV TV Audio Video Sender: Amazon.co.uk: Electronics

jb38's 7,179 posts
Select more comments
Your comment please