Technical changes to Freesat channels, 2nd-10th October 2013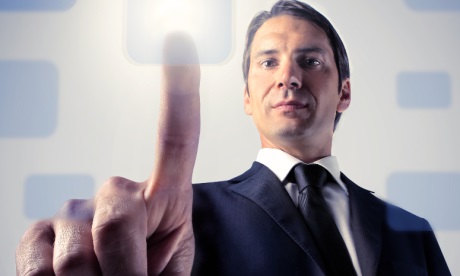 Brian Butterworth
published on
UK Free TV
Here is the answer from Freesat help:

From Wednesday 2nd October to Thursday 10 October, a series of technical changes are happening to the satellite transponders that broadcast some of the channels on Freesat.

If you encounter channels missing from your TV guide, put your Freesat box or Freesat TV into standby for 30 seconds and then switch it back on again. This should see everything restored; If this does not work you will need to do a quick "Freesat channel scan". Instructions for this can be found in your product manual (see Freesat product manuals - find and download replacement user manuals for your Freesat box), or give us a call on 0845 313 0051 and we'll be happy to help.

If you are doing a manual Freesat channel scan, it's worth making a note of your scheduled recordings and resetting them once the scan is complete to be sure you won't miss out.
Comments
Saturday, 30 November 2013

Thanks, jamie

I eventually got through to them again on their mobile number. They were having none of it though. Told me it was fitted correctly, and one said he was 98 percent certain that moving the dish to the chimney stack wouldn't make any difference. But if I wanted it moved it would be another £45 to £50. But they made it clear that they didn't want to do it and kept telling me the problem was down to my TV's freesat tuner. I've got a Samsung 46UEF8000 tv with both freeview and freesat: one freeview and two freesat inputs to use as a PVR. I get all the freesat channels except the 18 missing channels which show as weak signal. If it was my TV is would be missing the other channels I would have thought? The HD channels show 100% signal and about 50% quality and the others vary from 12 to 15 to 60 percent signal and 45 to 60 percent quality. That seems wrong. Anyway, it's got the point now where I don't believe a word they say, and really don't trust them to come back and do a proper job; the chap who drilled the whole through the living room wall pulled a book off of my shelf and used it to catch the brick dust! I kid you not. I also looked in the loft and they've run BSkyB shotgun cable from one side of the loft to the other and haven't used any clips and so it is just suspended almost in mid air and hangs down. Not enough slack to clip it around the joists either....too short. The aerial splitter is hanging in mid air not attached to anything and the cables were barely attached to the splitter. I'm surprised there was a signal quite honestly. I tightened them up. A rubbish job. Spoke to a chap from the CAI and he said that the bloke wasn't a member but he knew of him and had been in the trade for years so was surprised and I should get him to sort it out or ask for a refund. Not much chance of that as he didn't give me any paperwork and insists the job is okay...in his world it may be but not up to my standards. He lives streets away from me so he's got some front!


SB's 9 posts

SB:

Its a shame that there are traders like them.

im not sure on your location but you should be able to get another local installer to pop round and give you a free signal test, this would take minutes, at least then you would have something to go on.

Unless your in London and in another persons words "I don't get out of bed for less than £80" in this case you might struggle to get a decent installer just to test it for you.

Alternatively buy a £30 freesat box and connect it to the cable and see if this picks up the channels, if it doesn't then your issue is definitely the system.

By the sounds of the workmanship I find it hard to believe it will be your tv not working, satellite signal is very sensitive and requires it to be near perfect.

regards

jamie stevens's 207 posts
jamie's:
map
J's Freeview map
terrain
J's terrain plot
waves
J's frequency data
J's Freeview Detailed Coverage

Thanks again, jamie.

Good idea re freesat box. I'll see if I can get someone to test it for free, but if not, I'll look for a cheap freesat box and test it if it works out cheaper. Then I guess I'll have to get it sorted....but this time round I'll want guarantees on paper and a promise of a standard of workmanship. I don't understand people like them. I just couldn't leave a job (any job) in an equivalent state. It would nag away at me until I put it right if I ever did. But it's my money down the drain as well.

Anyhow, thanks for responses. This has been very frustrating and stressful and it's good to get some help. Cheers.

SB's 9 posts

SB: I have recently had BT install a new line plus broadband so I can access the new BT sports Chanel's. However my Hitachi TV does not have an Ethernet plug so is there a workaround instead of having to rely on my laptop for sports channels via wi-fi. For example although my tv has free view built in of course, are there any set top free view boxes which have Ethernet connections?

Bill's 1 post

Hi Bill

Not sure, sorry. But looking about I don't think that you can actually watch BT Sport via anything other than a browser unless you get BT YouView or BT Vision or have Sky with BT broadband. The ethernet socket wouldn't help unless the freeview box included the bt sport service/player app to begin with, if you see what I mean.

SB's 9 posts

Bill: SB is right, its has be via Sky, a BT box (you can buy them on the High Street for £199) or via an app.

see here: Introducing BT Sport - Watch the top games with BT - BT.com

However, there is a possible way round it - have a google and see if you can put the app onto the TV via either HDMI (from laptop - simple but a pain), or via wifi to the TV, perhaps via Roku or similar (with certain software on the laptop - Roku apparently wont support BT in the way its supports Sky). And of course Chromecast might be coming out sometime soon to the UK Google Chromecast - explained - BT & Google Chromecast in the UK – review 5 days in #YouTube - although you can buy it for less than £40 on Amazon, which allows you to 'cast' to your TV, as do some other devices.

Frankly, these do look like a difficult way of doing things, but 'might' work! In the meantime, an old laptop attached by HDMI streaming the app might be the easiest way.

MikeB's 2,579 posts

SB: Your (very very nice) TV has two Freesat tuners, so if the dish is working with neither of them, its a fairly safe assumption that the dish is duff. I really wouldn't bother about getting hold of another Freesat box.

Sounding by the type of workmanship they left behind (I think photo's and Facebook might be a good start to getting your money back...), that the dish was badly setup seems likely anyway.

A decently setup dish with twin LNB's is £99 where I work, so if they've charge more than that, perhaps a word with trading standards! You could always try doing it yourself - you could hardly do worse.


MikeB's 2,579 posts
Sunday, 1 December 2013

MikeB:

sb paid £140 including 2 freeview runs from existing aerial, so not a bad price.

shame about the work though.

:(

jamie stevens's 207 posts
jamie's:
map
J's Freeview map
terrain
J's terrain plot
waves
J's frequency data
J's Freeview Detailed Coverage
Monday, 2 December 2013

hi I have a Samsung freesat box when I connect to my sky dish I can only get to see half the channels listed I have tried scanning but then I get to see the ones that were missing and the ones I could see before are gone any ideas thanks

sam giammarco's 1 post
Thursday, 5 December 2013

Hello we have a Fortec Star Passion+ freesat box which has lost all it's channels and is now stuck on a scrambled channel? we can use the front navi key but not the remote even though the batteries are OK, not sure how we have caused this problem but any help would be appreciated.

Mervyn's 1 post
Select more comments
Your comment please