Technical changes to Freesat channels, 2nd-10th October 2013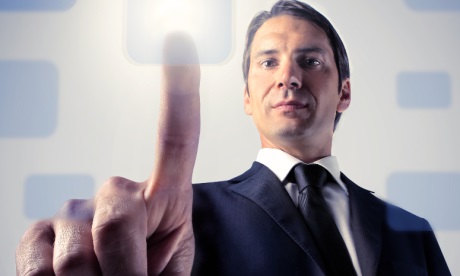 Brian Butterworth
published on
UK Free TV
Here is the answer from Freesat help:

From Wednesday 2nd October to Thursday 10 October, a series of technical changes are happening to the satellite transponders that broadcast some of the channels on Freesat.

If you encounter channels missing from your TV guide, put your Freesat box or Freesat TV into standby for 30 seconds and then switch it back on again. This should see everything restored; If this does not work you will need to do a quick "Freesat channel scan". Instructions for this can be found in your product manual (see Freesat product manuals - find and download replacement user manuals for your Freesat box), or give us a call on 0845 313 0051 and we'll be happy to help.

If you are doing a manual Freesat channel scan, it's worth making a note of your scheduled recordings and resetting them once the scan is complete to be sure you won't miss out.
Comments
Friday, 11 October 2013

Is there any chance of seeing ITV2, ITV3 and ITV4 in HD on Freesat?

Vin Rich's 2 posts

Vin Rich: No, as these are subscription channels. ITV said right from the start that they wished to offer the HD versions as pay channels. A similar line of thinking applies in Germany, where the SD versions of the commercial channels are free-to-air, but the HD services are pay channels. Only the PSB channels offer HD services free-to-air.

KMJ,Derby's 1,811 posts
Sunday, 13 October 2013

Dear Sir,
Could you please tell me why i cant get play along with Antiqes Roadshow on the red button on my Freesat. I live in Whitby Nr.Yorks
Thank You E.Green

Ernest Green's 4 posts
Wednesday, 16 October 2013

Hi, Since this morning ALL of the BBC channels have shown as No Signal, also Channel 4, although Channel 4+1 is ok, do you have any ideas as to what is going on.

Michelle's 3 posts
Michelle's:
map
M's Freeview map
terrain
M's terrain plot
waves
M's frequency data
M's Freeview Detailed Coverage
Thursday, 17 October 2013

Despite re-tune of Freesat box, am still missing many channels (like all ITV's) - similiar to the last post above, appreciate any ideas.

Roy's 1 post
Saturday, 26 October 2013

Hi, my feesat box has suddely stopped displying any channel information in portrait mode. The data is there in landscape mode (which is useless!), just not in portrait. I have retued several times but not had any luck. Any suggestions?

Darren's 1 post

Darren:
You could try a 'hard reset'. To do this switch the box off using either the remote or the on/off button on the box. Then unplug the mains supply to the box at the wall socket. Wait 5 minutes and then plug in again at the wall socket, switch on the box and wait for it to acquire the services again, that could take a few minutes. Then check the channel information again.
Hope that helps?

MikeP's 3,056 posts
Sunday, 27 October 2013
A
A.Gordon
7:40 AM
Shoreham-by-sea

Rowridge sig=0, bit error rate=10 but no info on why and when it will be on.

A.Gordon's 1 post
A.Gordon's:
map
A's Freeview map
terrain
A's terrain plot
waves
A's frequency data
A's Freeview Detailed Coverage

Has anyone had any problems with programmes set to record on Sun 27 Oct 2013. All of the times were out - not surprisingly by 1 hour - and I have had to change everything. This has not happened any other time there has been a time change, Everything just changed automatically,
Help!

Christine's 4 posts

Christine: Judging by the fact that we have just changed from BST to GMT it would seem likely that that is the reason why.

If you have not experienced this before then that begs the question: what is different? Are you using a different receiver or is there a setting that is different?

Are you saying that even though the clock changed, as it should, all the timings changed?

What is the make and model of the recorder in question?

Dave Lindsay's 5,724 posts
Select more comments
Your comment please