Which free digital TV system will give me the most reliable reception?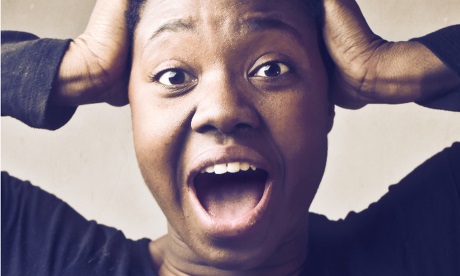 Brian Butterworth
published on
UK Free TV
How time flies! It was 12 years ago this week that Sky closed their analogue TV service, and it was five years ago that "digital switchover" started. It can be quite hard to remember the imperfections of analogue reception, as everyone now has crystal-clear digital TV.

All transmission systems (analogue or digital) have to deal with the real world. This means a range of weather and atmospheric conditions can cause reception problems. What can you do about it?

However, the binary "bits" that are translated into the moving pictures, stereo sound, on-screen TV listings, subtitles and interactive text services have to get themselves from the broadcaster to your TV set, still have to be transferred along the same airwaves as the old analogue services.

On feature of "digital television" is that is digital in both the sense of "being provided by computer technology" and "it works, or it doesn't".

There are four ways you can get digital TV into your home: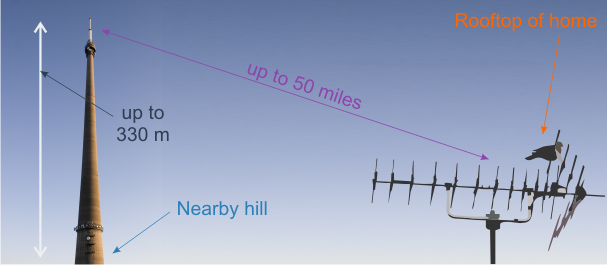 1. Using "Freeview", which is the name for the service that provides channels from tall transmitters based around the country. This system is often called "terrestrial" (relating to the earth) because the TV signals stay close to the ground. Almost every home in the UK has a rooftop aerial which picks up the signals and sends them down to the TV sets around the house.





2. Using satellites, which you will know by the names "Sky" or "Freesat". It is hard to fathom sometimes that the satellites are up in space, 22,236 miles above Africa in the Maiko National Park, Congo (not far from Rwanda). Satellite reception is no harder to set up than using an aerial, all you need is a small compact black disk mounted on a south-facing wall.





3. Cable TV, which is known as "Virgin Media" in the UK, offers an alternative reception system. The cable company provides a wire into your home that provides a range of services. This is connected to a box in the street, which connects onto what is called a "head end" in your town or city: a room full of equipment where the TV channels are provided and encoded.

4. You may know Internet TV as "BT Vision" or "TalkTalk TV", or you might use BBC iPlayer, or Sky Now. To watch TV this way, your equipment connects to the internet using whatever method is to hand: ADSL (sharing a phone line), wireless, mobile or cable-provided.

Part two tomorrow: how they work - most of the time.


Comments
Friday, 27 December 2013

DougA: In addition to Dave Lindsay's comments, the Crown dependencies legal separation from the rest of the United Kingdom makes it uneconomic to provide certain "free" services to the Island.

Briantist's 38,899 posts

DougA: It's worth adding that the "problem" of not receiving the full complement of Freeview channels isn't confined to the Channel Islands. Many other transmitters which serve relatively few viewers also carry only Public Service channels.

Dave Lindsay's 5,724 posts
Thursday, 22 May 2014

I apologise for jumping into this thread but I have no idea how to start a new one. I purchased a PAN TX32LXD60 LCD television in 2006 so I recognise that it is 8 years old. I am very hard of hearing so I rely upon subtitles and I keep having to switch the sub title control on and off to keep even BBC 1 programs. I have had the aerial checked and that is all right. I understand that this may be a problem with the transmitter but I would like to know if it could be the television. Is there anything I can do and would a new Television work better.

Brian Leahy's 14 posts
Wednesday, 29 June 2016

Hello I am experiencing problems with all BBC channels. The Aerial in the attic is pointing to the Mendip transmitter. Seems to only effect mux BBCA. Could this be atmospheric ? or is there some other problem going on there. I can re-direct the aerial to the Bath "relay" but then I will loose other channels.

Charlie Arnold's 1 post
R
Richard Cooper
4:32 PM
Norwich

Charlie Arnold: Hi, Charlie. Mendip has warned viewers that there will be a weak signal today, so, if I were you, I'd hang on until they put Mendip back on full power, rather than go to the trouble of rotating your aerial over what is only a temporary issue. Hope this helps. By the way, what channel have you been trying to watch? Richard, Norwich.

Richard Cooper's 466 posts
Richard's:
map
R's Freeview map
terrain
R's terrain plot
waves
R's frequency data
R's Freeview Detailed Coverage
Monday, 29 January 2018

In the last 2 weeks the picture on 5star and 5 USA keeps breaking up. It has never done this before, the other channels are fine. Could you please give me some advice.

Thank you

Rebecca Wedge's 1 post

Rebecca Wedge: Start by checking for loose or damaged cables or connections behind your TV. What signal strength and quality readings do you get for these channels?

StevensOnln1's 3,553 posts
Saturday, 8 September 2018
S
Sandy Slade
11:05 AM
Wolverhampton

Hi ,We are having a weak signal on our BT box and Spike channel has totally disappeared . Done everything several times that BT instructed youview instructions and we have checked to see if their are transmission repairs from Sutton Coalfield for the last few days and nothing . Can anyone suggest anything to restore our strength of signal and Spike please. Thank you .

Sandy Slade's 1 post
Sandy's:
map
S's Freeview map
terrain
S's terrain plot
waves
S's frequency data
S's Freeview Detailed Coverage
Sunday, 9 September 2018

Sandy Slade:

At only 19km from the transmitter mast you should be getting an excellent reception, which suggests that there is a possible problem with your aerial system. Please check all the cables and connections, including unplugging any coaxial plugs and sockets and refitting them. Would you also please report what the signal strengths are for each of the multiplexes broadcast from Sutton Coldfield - the channel numbers are: 43, 45, 40, 42, 46, 39, 55 and 56. You should have a wideband aerial to get good reception of the latter two services.



MikeP's 3,056 posts
Thursday, 20 September 2018
P
Patricia Anne Pokora
12:36 AM

No signal for Glenrothes Fife Television

Patricia Anne Pokora's 2 posts
Select more comments
Your comment please