Where will the 162 new BBC DAB transmitters be?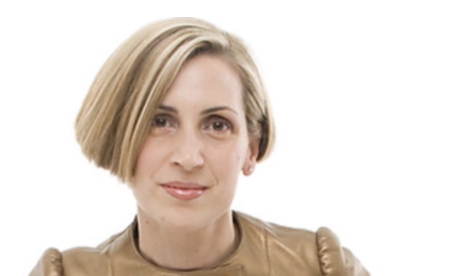 Brian Butterworth
published on
UK Free TV
Alix Pryde, Director of BBC Distribution, has written a blog post today explaining where the Making Waves: extending the BBC digital radio coverage to a further 2 million people

To quote Dr Pryde,

For radio, nearly 90% of listening hours are delivered through FM, AM, and digital (DAB), equating to 900 million hours of radio each week in round numbers; a staggering figure. It's the same for TV; some 98% of viewing is to live or time-shifted programmes which were delivered to the home on satellite, cable, or Freeview.

So I am making the point that we have to balance our critical investment in the future with investment in broadcast platforms, in order that they are worthy as the nation's favourite places to watch and listen to our services.

You might be wondering what this means for BBC Local Radio or our radio services for the Nations. Not a lot, I'm sorry to say. As you might know, our Local Radio services and our radio services for the Nations are carried in capacity which we buy from a commercial multiplex operator in each area. The expansion of the commercial multiplexes is tied up with the Government's digital radio action plan. There is extensive work going on across the industry on that front and we expect some more news at the end of this year. So, for now at least, this phase of network expansion covers only the BBC's UK-wide services.

The locations are listed as

BBC DAB Phase 4 by area, number of transmitters in parentheses, including principal towns/villages

City-centre boosts

Aberdeen, Bournemouth, Coventry, Glasgow, Leicester, Lincoln, Liverpool, Oxford and Plymouth

England

Berkshire (2) - Wokingham, Maidenhead
Buckinghamshire (3) - Chesham, Aylesbury, High Wycombe
Cambridgeshire (1) - Wisbech
Cornwall (2) - St Just, St Erth
County Durham (1) - Weardale Valley
Cumbria (1) - Barrow-in-Furness
Derbyshire (6) - Ashbourne, Glossop, Chapel-en-le-Frith
Devon (10) - Ashburton, Bampton, Beer, Brixham, Dartmouth
Dorset (3) - Lyme Regis, Blandford Forum
Essex (2) - Braintree, Harlow
Gloucestershire (2) - Stow-on-the-Wold
Hampshire (4)
Hertfordshire (2) - Letchworth, Stevenage
Isle of Wight (1) - Ventnor
Kent (4) - Folkestone, Faversham, Dover, Deal
Lancashire (5) - Darwen, Blackpool, Whalley, Whitworth
Lincolnshire (7) - Boston, Bourne, Grantham, Scunthorpe, Skegness
Norfolk (11) - Brandon, Fakenham, Downham Market, Kings Lynn, Thetford, Wells-next-the-Sea
North Yorkshire (3) - Harrogate, Pateley Bridge, Skipton
Northampton (1)
Northumberland (3) - Haydon Bridge, Hexham, Alnmouth, Alnwick
Oxfordshire (1) - Banbury
Redcar and Cleveland (1) - Skinningrove
Shropshire (4) - Bishop's Castle, Church Stretton, Ludlow, Oswestry
Somerset (2) - Chard, Weston-super-Mare
South Yorkshire (1) - Stocksbridge
Suffolk (7) - Southwold, Bungay, Felixstowe, Sudbury, Ipswich
Surrey (4) - Caterham, Haslemere, Dorking, Leatherhead
West Sussex (3) - Crawley, East Grinstead
East Sussex (2) - Rye, Eastbourne
Teeside (1) - Barnard Castle
West Yorkshire (4) - Hebden Bridge, Calder Valley
Worcestershire (1)

Scotland


Aberdeenshire (3)
Argyll and Bute (2), including Islay
Borders (3) - Innerleithen, Jedburgh, Peebles
Dumfries and Galloway (4) - Kirkconnel, Langholm, Moffat, Thornhill
Ross-shire and the isles (1)
Isle of Skye (1)
Perthshire (1) - Montrose
South Ayrshire (2)
South Lanarkshire (1)

Wales


Bridgend (1)
Camarthenshire (1) - Kidwelly
Ceredigion (2) - Lampeter, Newcastle Emlyn
Conwy (1)
North Anglesey (1)
Flintshire (1)
Neath Port Talbot (1)
North Wales (5) - Deiniolen, Dolgellau, Cefn Mawr, Wrexham
Pembrokeshire (2) - Haverfordwest, Tenby
Powys (4) - Brecon, Hay-on-Wye, Llanidloes, Machynlleth
South Wales (1) - Aberdare
Swansea (1)

Northern Ireland

Ballycastle (1)
Bangor (1)
Newtownards (1)

Channel Islands

Guernsey (1)

Isle of Man

Ramsey (1)
Port St Mary (1)

I will integrate these locations into the UK Free TV DAB system soon.
Comments
Sunday, 13 July 2014

MikeB: As everyone who comments on agrees what ever rocks your boat. In an ideal world everyone in the UK would have hi speed broadband and brilliant DAB. But the suppliers never give us what we want. It is usually who offers the most in the right pockets get all the best contracts. Never mind the little users. Companies like BT had the monopoly to long still begrudges giving the best assistants to companies who lease likes etc off them

John Martin's 103 posts

John Martin
Armthorpe is hardly 'rural' being just a short way outside of Doncaster, which I know fairly well from working in that area for a major TV rental company. So your internet service will be fairly good and you obviously have a fibre or cable based service.

The part of Wiltshire that I live is is an 'intervention' zone so we will not be getting any fibre for many more months (assuming the viability assessment due in Spring 2015 shows it to be worth spending the BDUK money on). Currently we have to use ADSL Max services as the local exchanges have not been updated since 2004, so we don't even have the option of ADSL2+. As most homes/farms in the area are at least 4 km by wire from the exchange we get a service that is no better than 3 Mbps when everything is working perfectly but with overhead copper that is at least 50 years old and suffering from verdigris (which is high resistance, so slows everything down and creates noise on the lines) then were are lucky to have what service we do get, often less than 2 Mbps which is no good for streaming video - it keeps buffering so a 2 hour film takes nearly 3 hours to download so is unwatchable 'live.'

If you only pay £10 pm then you are getting a far better service than most rural people do at a lower price too. Did you realise that many rural exchanges are not equipped to LLU standards? So we have a very limited choice of ISP too - and they all charge at least £15 pm for the very poor service speeds we have to put up with.

That is the essence of the 'Digital Divide' as it is in reality.

The whole concept of delivering TV/video to everyone via the internet is still a pipedream and there are significant areas that will never get fibre and can't get satellite due to the terrain. There are also areas where 4G signals don't penetrate so no one in these areas will get any TV if it's only on the internet - they had more than enough problems getting analogue TV and digital is even harder for them as the signal strength is borderline or too low - at least with analogue they got spotty pictures and hissy sound!

MikeP's 3,056 posts
Monday, 14 July 2014

To everyone concerned about broadband delivery of TV, etc: Please see this BBC Technology story released today: BBC News - UK broadband not fit for purpose, says business group

MikeP's 3,056 posts

MikeP
The people on here who comment about DAB etc are only interested in what they can get. Unless they work for Currys BT etc. So if they are happy with what they have they do not care about others. Like today when Government is on about 1gb d/load by 2030.
10 percent will have died by then. Technology will probably moved on to something better than DAB and how many lines will be in our TV,s by then? 20000 or more. No if we are happy we don,t care about pipe dreams.

John Martin's 103 posts

Last night I had a dream revelation : life ain't fair.

Time to stretch out that long piece of wet string and
crank up ye olde crystal set...

michael's 1 post

John Martin

Then can I ask that you not post derogatory comments about those of us rural users who have to put up with less advantageous services.

MikeP's 3,056 posts
Thursday, 7 August 2014

Nedbod: I don't have an MP3 player and my SMART TV does not have a web browser so I don't want to spend even more money on either of these thank you very much. I was very happy with the system the way it was. How do the BBC know what the uptake of their i-player is without the tecnology to know exactly how many people are using the various devices to obtain it ? Why introduce a feature if you are growing to scrap it so relatively soon after launch and why not advise listeners if this is the case so they don't waste money on cables and recording equipment. such as optical recording leads and HDMI cables, which cost me over £15 which I consider reasonably expensive now I'm retired. You haven't responded to the Scottish promlem for Freeview viewers who cannot receive LIVE radio on their TVs / boxes in the evenings.

Nedbod's 619 posts

Why worry about DAB ?? Because I spent £400 in 1999 when I was promised better than CD quality and have seen the whole thing collapse as more channels are introduced, even though there is asctually plenty of capacity on the exuisting system without having to Rob Peter to pay Paul. Very poor planning and execution by government and the BBC. It's more about what money you receive from selling the bands than providing a high quality sound service to the public.

Nedbod's 619 posts

It's a funny old World when BFBS broadcasts Radio 5 Live in higher quality on FM in Cyprus than we can hear it on MW & DAB here in the UK. In Mavcclesfield it sounds better on Radio Cymru on 104.3 FM after 1am than it does on DAB. Also the World Service is much better on Radio 4 FM & Radio 4 DAB than it is on its own DAB channel between 1am & 5:20am and quite a few World Service programmes and promotional music are in stereo on Radio 4 between 1am and 5:20am ?

Bizarre..

Nedbod's 619 posts

PS: I don't want to lose 24 hr BBC Radio 4 Extra in stereo on Freeview & Freesat 708 as I have lost the radio i-player on my Smart TV ,but I can still record programmes overnight on my TV in stereo, when they don't clash with TV programmes. Although my box is getting quite full as more HD channels are switched on. Luckily radio doesn't take up too much space and you can listen without the TV needing to be on [ except for periods when you need to line up the programme(s) you want to hear ].

I have now got quite a few radio programmes / series / thrillers on my Humax box for future listening and speakers all over the house which can be switched on and off as required, which works well for me.

Nedbod's 619 posts
Select more comments
Your comment please