Where will the 162 new BBC DAB transmitters be?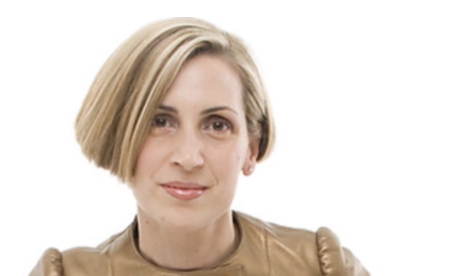 Brian Butterworth
published on
UK Free TV
Alix Pryde, Director of BBC Distribution, has written a blog post today explaining where the Making Waves: extending the BBC digital radio coverage to a further 2 million people

To quote Dr Pryde,

For radio, nearly 90% of listening hours are delivered through FM, AM, and digital (DAB), equating to 900 million hours of radio each week in round numbers; a staggering figure. It's the same for TV; some 98% of viewing is to live or time-shifted programmes which were delivered to the home on satellite, cable, or Freeview.

So I am making the point that we have to balance our critical investment in the future with investment in broadcast platforms, in order that they are worthy as the nation's favourite places to watch and listen to our services.

You might be wondering what this means for BBC Local Radio or our radio services for the Nations. Not a lot, I'm sorry to say. As you might know, our Local Radio services and our radio services for the Nations are carried in capacity which we buy from a commercial multiplex operator in each area. The expansion of the commercial multiplexes is tied up with the Government's digital radio action plan. There is extensive work going on across the industry on that front and we expect some more news at the end of this year. So, for now at least, this phase of network expansion covers only the BBC's UK-wide services.

The locations are listed as

BBC DAB Phase 4 by area, number of transmitters in parentheses, including principal towns/villages

City-centre boosts

Aberdeen, Bournemouth, Coventry, Glasgow, Leicester, Lincoln, Liverpool, Oxford and Plymouth

England

Berkshire (2) - Wokingham, Maidenhead
Buckinghamshire (3) - Chesham, Aylesbury, High Wycombe
Cambridgeshire (1) - Wisbech
Cornwall (2) - St Just, St Erth
County Durham (1) - Weardale Valley
Cumbria (1) - Barrow-in-Furness
Derbyshire (6) - Ashbourne, Glossop, Chapel-en-le-Frith
Devon (10) - Ashburton, Bampton, Beer, Brixham, Dartmouth
Dorset (3) - Lyme Regis, Blandford Forum
Essex (2) - Braintree, Harlow
Gloucestershire (2) - Stow-on-the-Wold
Hampshire (4)
Hertfordshire (2) - Letchworth, Stevenage
Isle of Wight (1) - Ventnor
Kent (4) - Folkestone, Faversham, Dover, Deal
Lancashire (5) - Darwen, Blackpool, Whalley, Whitworth
Lincolnshire (7) - Boston, Bourne, Grantham, Scunthorpe, Skegness
Norfolk (11) - Brandon, Fakenham, Downham Market, Kings Lynn, Thetford, Wells-next-the-Sea
North Yorkshire (3) - Harrogate, Pateley Bridge, Skipton
Northampton (1)
Northumberland (3) - Haydon Bridge, Hexham, Alnmouth, Alnwick
Oxfordshire (1) - Banbury
Redcar and Cleveland (1) - Skinningrove
Shropshire (4) - Bishop's Castle, Church Stretton, Ludlow, Oswestry
Somerset (2) - Chard, Weston-super-Mare
South Yorkshire (1) - Stocksbridge
Suffolk (7) - Southwold, Bungay, Felixstowe, Sudbury, Ipswich
Surrey (4) - Caterham, Haslemere, Dorking, Leatherhead
West Sussex (3) - Crawley, East Grinstead
East Sussex (2) - Rye, Eastbourne
Teeside (1) - Barnard Castle
West Yorkshire (4) - Hebden Bridge, Calder Valley
Worcestershire (1)

Scotland


Aberdeenshire (3)
Argyll and Bute (2), including Islay
Borders (3) - Innerleithen, Jedburgh, Peebles
Dumfries and Galloway (4) - Kirkconnel, Langholm, Moffat, Thornhill
Ross-shire and the isles (1)
Isle of Skye (1)
Perthshire (1) - Montrose
South Ayrshire (2)
South Lanarkshire (1)

Wales


Bridgend (1)
Camarthenshire (1) - Kidwelly
Ceredigion (2) - Lampeter, Newcastle Emlyn
Conwy (1)
North Anglesey (1)
Flintshire (1)
Neath Port Talbot (1)
North Wales (5) - Deiniolen, Dolgellau, Cefn Mawr, Wrexham
Pembrokeshire (2) - Haverfordwest, Tenby
Powys (4) - Brecon, Hay-on-Wye, Llanidloes, Machynlleth
South Wales (1) - Aberdare
Swansea (1)

Northern Ireland

Ballycastle (1)
Bangor (1)
Newtownards (1)

Channel Islands

Guernsey (1)

Isle of Man

Ramsey (1)
Port St Mary (1)

I will integrate these locations into the UK Free TV DAB system soon.
Comments
Friday, 19 September 2014

I found this list of Phase 4 transmitters and on-air dates (Dave Lindsay) :- BBC - DAB Phase 4 - Help Receiving TV and Radio Aye, nor is our glen listed, so I must needs get a new lump of galinium for my digital radio (finger-manipulated cat's whisker job) - and another consoling tot of Glenmorangie...

Michael's 869 posts
Sunday, 19 October 2014

Aha! The list came up with my posting above :-) Sadly, nothing near here. My new VW has a poor AM/FM radio. Audio quality is miserable unless the signal fills the bar, which it only does intermittently. Another radio cannot be retrofitted - grrr ! I might try a domestic DAB radio with antenna on the roof-rack. Away from home it might work some of the time...

michael's 869 posts
Monday, 20 October 2014

Funny how before digital tv and dab radio came out I never had any problems with my telly picture or fm radio. But who am I to fight against progress? Yeah but I did,nt have made in Chelsea and other such rubbish 24/7

John Martin's 103 posts

John Martin: So, you've been having problems since ... what 16th August 1996 and 15th November 1998 and haven't thought to seek professional help in 18 years?

I wasn't aware anyone was forcing you to watch "Made in Chelsea". It is certainly not compulsory!

Briantist's 38,907 posts

Dates are a bit awry. Most people didn't get digital terrestrial TV until 2007 or later when the transmitters were converted to Freeview, though a small number did experiment with an earlier digital trial by ITV that wasn't very successful (processing power was not up to the job demanded I suspect). Sky went digital on the date stated if I remember correctly but they were not used by the majority of viewers, possibly because of subscription cost. DAB was, and still is, a minority choice. However BSB (not the Sky version) was transmitting digital signals from their satellite rather earlier than Sky, around 1992 I think. Remember the squarial? They used Marco Polo House in Battersea for the 'play out' centre.
Most people used analogue TV with few reception problems, though high pressure caused poor pictures but they were often viewable, and FM radio didn't have many problems reported.

MikeP's 3,056 posts
M
Mike Davison
11:01 PM
Wetherby

MikeP: Original BSB used D-MAC which had time compressed analogue sequential video Y and C and digital sync and sound in a 64usec line so was a bit of a hybrid but was FM on a single carrier so was not really digital in the same way as current satellite multiplexes although digital processing on receive was necessary to construct a usable RGB full 64usec line. Didn't some scandinavian services use D2-MAC on Astra 1 years before BSB came on the scene.

Mike Davison's 127 posts
Mike's:
map
M's Freeview map
terrain
M's terrain plot
waves
M's frequency data
M's Freeview Detailed Coverage
Tuesday, 21 October 2014

Sorry Brian I thought this was a forum where we could comment? Most of the problems s have been reported by millions since the 90,s. But in the long run were ignored because it had been decided we were going digital and the old ways would be got rid of whether we like it or not.
But we are told it is better because we have a lot more choice?? I do not watch made in Chelsea or the likes but that sort of program are taking over the networks. I know you will say majority want that rubbish . But then it is not only on one channel it is spreading.

John Martin's 103 posts

John Martin: Firstly, what problems, and just how many people have reported them? The bulk of problems to do with getting a digital signal seem to be no different to those having a problem with analogue - weather, confusion over tuning or problems with their aerial (check out the questions on this site going back to the start, if you don't believe me).

As for the idea of 'millions' - my local transmitter serves some 600000 homes - so even if 99% of them get a perfect picture all the time, thats 6000 homes which have a problem of some kind. In reality, the numbers having problems are relatively small, and they are seldom to do with actual Freeview, but mostly are a very local problem.

If you dont want to watch Made in Chelsea, then dont. I know I have no desire to. However, look at the actual schedule, and you'll see there is a whole load of excellent programming. If you have a PVR and the ability to stream, you are spoilt for choice.

Please stop handwaving about reception or programming - if there are problems, then they should be addressed. However, vague and unfounded accusations help nobody.

MikeB's 2,579 posts
M
Mike Davison
1:57 PM
Wetherby

MikeP: We've had this discussion before but your history of DTT services takes no account of the start of OnDigital in November 1998 serving 70% of the UK rising to greater than 90% in 2000. The only major change between then and DSO was that some of the multiplexes were regraded to 16QAM from 64QAM at the commencement of Freeview making the reception more robust at the enforced low power operation preventing interference to the analogue services. ITV and Ch4 retained 64QAM which did nothing for the reputation of DTT. This was hardly 'experimental' though and hardly a trial. On and Freeview were launched as full services. My first foray into DTT reception was around 2002 with an Hitachi IDTV 16:9 28" CRT receiving all the FTA DTT channels from Emley Moor.

Mike Davison's 127 posts
Mike's:
map
M's Freeview map
terrain
M's terrain plot
waves
M's frequency data
M's Freeview Detailed Coverage

Mike Davison

I did allude to OnDigital, the ITV service, but it may have been receiveable by up to 90% of the population but very few actually used it! All the time their TV sets worked with analogue broadcasts the general public saw no benefit in attempting to use something that was percieved as being 'too technical'.

No one in my village had or tried OnDigital as it wasn't available! Most people here were very reluctant to switch to Freeview in 2008 when our transmitter was changed over and many still complain about the poor results and constant retunes.

It seems to me to have been an exercise for the 'techy' types at the expense of the viewing public who merely want to watch their favourite programmes.

MikeP's 3,056 posts
Select more comments
Your comment please