Where will the 162 new BBC DAB transmitters be?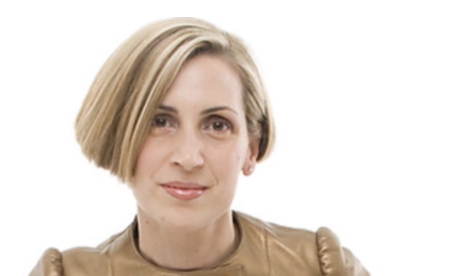 Brian Butterworth
published on
UK Free TV
Alix Pryde, Director of BBC Distribution, has written a blog post today explaining where the Making Waves: extending the BBC digital radio coverage to a further 2 million people

To quote Dr Pryde,

For radio, nearly 90% of listening hours are delivered through FM, AM, and digital (DAB), equating to 900 million hours of radio each week in round numbers; a staggering figure. It's the same for TV; some 98% of viewing is to live or time-shifted programmes which were delivered to the home on satellite, cable, or Freeview.

So I am making the point that we have to balance our critical investment in the future with investment in broadcast platforms, in order that they are worthy as the nation's favourite places to watch and listen to our services.

You might be wondering what this means for BBC Local Radio or our radio services for the Nations. Not a lot, I'm sorry to say. As you might know, our Local Radio services and our radio services for the Nations are carried in capacity which we buy from a commercial multiplex operator in each area. The expansion of the commercial multiplexes is tied up with the Government's digital radio action plan. There is extensive work going on across the industry on that front and we expect some more news at the end of this year. So, for now at least, this phase of network expansion covers only the BBC's UK-wide services.

The locations are listed as

BBC DAB Phase 4 by area, number of transmitters in parentheses, including principal towns/villages

City-centre boosts

Aberdeen, Bournemouth, Coventry, Glasgow, Leicester, Lincoln, Liverpool, Oxford and Plymouth

England

Berkshire (2) - Wokingham, Maidenhead
Buckinghamshire (3) - Chesham, Aylesbury, High Wycombe
Cambridgeshire (1) - Wisbech
Cornwall (2) - St Just, St Erth
County Durham (1) - Weardale Valley
Cumbria (1) - Barrow-in-Furness
Derbyshire (6) - Ashbourne, Glossop, Chapel-en-le-Frith
Devon (10) - Ashburton, Bampton, Beer, Brixham, Dartmouth
Dorset (3) - Lyme Regis, Blandford Forum
Essex (2) - Braintree, Harlow
Gloucestershire (2) - Stow-on-the-Wold
Hampshire (4)
Hertfordshire (2) - Letchworth, Stevenage
Isle of Wight (1) - Ventnor
Kent (4) - Folkestone, Faversham, Dover, Deal
Lancashire (5) - Darwen, Blackpool, Whalley, Whitworth
Lincolnshire (7) - Boston, Bourne, Grantham, Scunthorpe, Skegness
Norfolk (11) - Brandon, Fakenham, Downham Market, Kings Lynn, Thetford, Wells-next-the-Sea
North Yorkshire (3) - Harrogate, Pateley Bridge, Skipton
Northampton (1)
Northumberland (3) - Haydon Bridge, Hexham, Alnmouth, Alnwick
Oxfordshire (1) - Banbury
Redcar and Cleveland (1) - Skinningrove
Shropshire (4) - Bishop's Castle, Church Stretton, Ludlow, Oswestry
Somerset (2) - Chard, Weston-super-Mare
South Yorkshire (1) - Stocksbridge
Suffolk (7) - Southwold, Bungay, Felixstowe, Sudbury, Ipswich
Surrey (4) - Caterham, Haslemere, Dorking, Leatherhead
West Sussex (3) - Crawley, East Grinstead
East Sussex (2) - Rye, Eastbourne
Teeside (1) - Barnard Castle
West Yorkshire (4) - Hebden Bridge, Calder Valley
Worcestershire (1)

Scotland


Aberdeenshire (3)
Argyll and Bute (2), including Islay
Borders (3) - Innerleithen, Jedburgh, Peebles
Dumfries and Galloway (4) - Kirkconnel, Langholm, Moffat, Thornhill
Ross-shire and the isles (1)
Isle of Skye (1)
Perthshire (1) - Montrose
South Ayrshire (2)
South Lanarkshire (1)

Wales


Bridgend (1)
Camarthenshire (1) - Kidwelly
Ceredigion (2) - Lampeter, Newcastle Emlyn
Conwy (1)
North Anglesey (1)
Flintshire (1)
Neath Port Talbot (1)
North Wales (5) - Deiniolen, Dolgellau, Cefn Mawr, Wrexham
Pembrokeshire (2) - Haverfordwest, Tenby
Powys (4) - Brecon, Hay-on-Wye, Llanidloes, Machynlleth
South Wales (1) - Aberdare
Swansea (1)

Northern Ireland

Ballycastle (1)
Bangor (1)
Newtownards (1)

Channel Islands

Guernsey (1)

Isle of Man

Ramsey (1)
Port St Mary (1)

I will integrate these locations into the UK Free TV DAB system soon.
Comments
Tuesday, 21 October 2014

Quote from me above : "I might try a domestic DAB radio with antenna on the roof-rack. Away from home it might work some of the time..."

Boldly trembling, this day I purchased a SONY XDR-S40DBP - because it claims to include futuristic DAB+ and because it includes legacy FM :-). Homeward bound, I lodged it in the the car door grip with the telescopic aerial against the window and compared reception with the unimpressive FM car radio. Both were about the same until, near home, we hopped over the escarpment. FM continued most of the time, distorted at low-signal. The DAB thingy then sounded more like a naval bombardment. I was impressed that the telescopic aerial inside the car delivered DAB most of the way. I will need to open it, voiding the guarantee, to solder in a coax for a 225MHz aerial on the roof to get a fairer comparison. I suspect I may need a lattice tower on the roof rack to get coast-to-coast DAB. I am sure Highways would readily demolish any low bridges which might blunt the experiment...




michael's 861 posts
Wednesday, 22 October 2014

Sorry MikeB if you read what I wrote. I was complaining about how Analogue and fm radio suddenly got worse after digital came on the market. My reception TV and radio was perfect till then. But hey I know you are so busy you don,t always read before you reply. As for great programs well thats an individual choice is,nt it?
My digital reception is excellant but as I say so was my Analogue and FM till it was decided to change.

John Martin's 103 posts

John Martin: You actually wrote:

'Most of the problems s have been reported by millions since the 90,s. But in the long run were ignored because it had been decided we were going digital and the old ways would be got rid of whether we like it or not. ' -

your previous complaint was about how analogue supposed ly got worse after digital was introduced.

Frankly, that just doesn't make sense. Is there any evidence that analogue did fall in quality of signal when digital broadcasting was introduced? No. And it would make no sense if it did. You may have perceived a problem, but as the phrase goes 'Correlation does not imply causation'. You may have just had a rubbish signal.

I'm sure your not suggesting that it was all part of some 'plot' to push digital TV and radio on everyone, becuase that would be tin foil hat territory....!

MikeB's 2,579 posts

Is there a list anywhere of dates and locations (specific location, not general) of the new transmitters, as they start to come on stream? I would've thought that there should be a certain amount of planning to commission a site, so there should be a list of rough dates?

Thanks.

pw69's 23 posts
Thursday, 23 October 2014

pw69 : The list at the top of this page is a good starting point.

michael's 861 posts

MikeB I do not have the info but several people I knew at the time complained even to Sky about how they use advertise how crap analogue tv was and we all needed to move to digital. Tin foil territory is how those who think they are right show those up those that are probably right. Of course suppliers want us to buy new stuff they are selling. Apple when they started IPhone use to make the batteries so expensive it was cheaper to buy a next generation phone. Microsoft when they sell new software stop supporting the old one. The list go on. I live in Doncaster and the fm signal for different areas has got slowly worse over the years. And I still cannot find my tin foil hat. People who are paid by these people will also deny that we are wrong also.

John Martin's 103 posts

Michael : Thanks, but I wanted specific dates and locations? Surely there must be a list somewhere hidden that details more information that the general list above.

pw69's 23 posts
Friday, 24 October 2014

No word of the 3 transmitters in northern Ireland coming on stream ?

I'm surprised there was nothing for south Down in the plan. I would have expected Newry and Kilkeel to have been included.

PJH's 240 posts

PJH: If they are on the list they will be on air by the end of 2015. The BBC national mux already has transmitters at Camlough and Newcastle.

There will probably be a phase 5 and I would expect that to include Rostrevor Forest.



Mark's 181 posts

Neither Camlough or Newcastle get into Kilkeel Mark, and I've heard Newry is a black spot as well, so I'm quite surprised they weren't included in this phase.

I would have thought Bangor and at least parts of Newtownards would have been covered by Divis, but obviously not.

PJH's 240 posts
Select more comments
Your comment please