Want to watch BBC three or CBBC in HD? You need to retune your Freeview box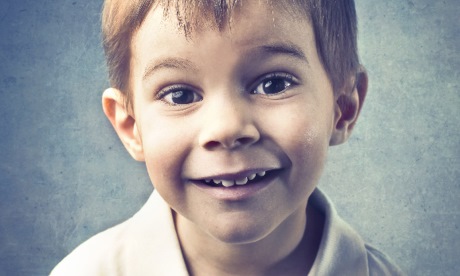 Brian Butterworth
published on
UK Free TV
OK, not too much to look at today, but if you retune your Freeview HD (or Youview) box you will see two text screens:




Channel 73 is for CBBC HD, and 105 for BBC three HD (sorry, Channel 5 HD, you have missed your Freeview slot!)

Thanks to the ever-vigilant Sharealam for spotting that, as well as 63 being ITV3+1.
Comments
Sunday, 17 November 2013
G
George Buchanan
5:42 PM
Fort William

David: That's not strictly true - any licence payer in the UK can get all BBC HD channels on satellite.

George Buchanan's 43 posts
George's:
map
G's Freeview map
terrain
G's terrain plot
waves
G's frequency data
G's Freeview Detailed Coverage

David: Although the BBC could have waited until the extra Freeview HD channels were ready before putting them on Freesat and Freeview at the same time, its doing no harm to have them on Freesat earlier. If you want a two tier system , I suggest you look at the way in which 'commerical' broadcasters avoid the 'light' transmitters.

If it wasn't for the BBC and PSB requirements, many people in rural area would have not acces to terrestial tv at all.

MikeB's 2,579 posts
I
Ian from notts
10:30 PM
Nottingham

David, Dave Lindsay- I've had a few discussion's over this an i'm still not sure?
I'm lead to believe ?
The Licence is enforced by the BBC but some moneys do go to ITV, 4 and 5,
Every possible format of receiving TV is free to receive BBC?
ITV1 CH4 and CH5 are not blocked on most formats ?
The licence fee only covers live or actual time broadcasts on TV ?
You need a TV licence to legally listen to radio?
There's loads of grey as per usual but BBC1 to CH5 should be ok in to receive in 98% of the country an that is the licence fee obligation?


Ian from notts's 253 posts
Ian's:
map
I's Freeview map
terrain
I's terrain plot
waves
I's frequency data
I's Freeview Detailed Coverage
Monday, 18 November 2013

The TV Licence is for receiving any TV broadcasts available in the UK. Without a licence you are not allows to receive and view any live broadcasts, not mat whether they are from a terrestrial (Freeview) transmitter or from a satellite (FreeSat, Sky Eutelsat, Hotbird, etc.)
The licence grants permission to operate the equipment used for receiving and viewing such services 'live'. A license is not generally needed for delayed viewing.
See TV Licensing - Home for full details of what is and isn't allowed.
BTW, the licence is NOT enforced by the BBC but by TV Licencing, a QUANGO that collects the money on behalf of Government and distributes it as per Government Policy.

MikeP's 3,056 posts
Tuesday, 19 November 2013

CBBC has appeared on Astra 1N at frequency 10847:V:DVB-S2:8PSK:23000:2/3. The two channels are identified by the numbers 6951 & 6952.

NottsUK's 2 posts
R
Russ Dring
10:00 AM
Spalding

NottsUK: cbeebies and BBC4 11.023 H

Russ Dring's 48 posts
Russ's:
map
R's Freeview map
terrain
R's terrain plot
waves
R's frequency data
R's Freeview Detailed Coverage
Sunday, 24 November 2013

will all the new hd channels be on freesat bbc itv channel four etc

david's 66 posts
david's:
map
D's Freeview map
terrain
D's terrain plot
waves
D's frequency data
D's Freeview Detailed Coverage

david: BBC3/CBBC and BBC4/CBeebies have already begun testing free-to-air on satellite. BBC News HD will follow when red button commitments have been completed. Regarding commercial broadcasters there has not been any information released as to which, if any, services are taking slots on the COM7 or COM8 muxes but it is already the case that the HD services of ITV2, ITV3, ITV4 and Channel5 are subscription services on satellite and that is unlikely to change as long as the SD version has to be transmitted for the benefit of viewers who own SD satellite receivers. Channel 4 has expressed an interest in taking two slots on one of the extra Freeview muxes, but has not said which services they intend to simulcast in HD.

KMJ,Derby's 1,811 posts
R
Russ Dring
7:41 PM
Spalding

KMJ,Derby: Al Jezeera has already shown test material on Com 7 from Crystal Palace!

Russ Dring's 48 posts
Russ's:
map
R's Freeview map
terrain
R's terrain plot
waves
R's frequency data
R's Freeview Detailed Coverage

Russ Dring: Yes, of course I should have mentioned Al Jezeera who have led the way with COM7. I am not aware of any HD service being planned by them for UK satellite though. Interestingly, Russia Today (English) is on HD on satellite, but as yet do not appear to have similar plans for Freeview. It has to be said, that in the light of no interest being shown by commercial channels when a slot on PSB3 was up for grabs, there is at best a very cautious approach to increasing the level of HD coverage on any platform.

KMJ,Derby's 1,811 posts
Select more comments
Your comment please