Is Freeview ready for the first local television service tomorrow?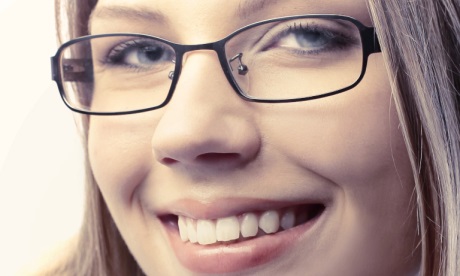 Brian Butterworth
published on
UK Free TV
From Digital UK, today:

Technical changes to prepare for the first of a new wave of local TV services on Freeview have been completed by Digital UK ahead of its launch tomorrow.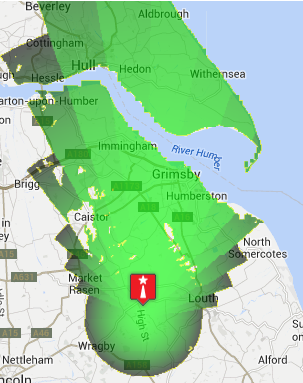 Working in conjunction with multiplex operator Comux, Digital UK has successfully integrated the new service into the terrestrial television network1. Programme and scheduling information for Estuary, serving Grimsby and parts of north Lincolnshire and East Yorkshire, will appear at channel 8 in the Freeview programme guide.

Viewers in the area can retune their equipment to receive the new service from Tuesday, 26 November. Advice on retuning is available from the Freeview Advice Line and on the Digital UK website.

A further 18 local TV services have been licensed by Ofcom and are scheduled to be integrated into the DTT platform by Digital UK next year. Applications for another 28 are currently being considered. The new multiplex will also support up to two additional "quasi-national" commercial services.

Jonathan Thompson, Chief Executive of Digital UK, said: "We are delighted to support the launch of local TV for Freeview viewers and look forward to working with Comux as more services are rolled out across the UK."

All local channels in England and Northern Ireland will be listed at position 8 in the programme guide. Following the closure of Gold on DTT, local channels in Scotland and Wales have been allocated LCN 26 in accordance with appropriate prominence rules for public service channels in the Digital UK Logical Channel Number policy.2 Originally these services were scheduled to be listed at 45.
Comments
Tuesday, 26 November 2013
B
Bob Huckin
8:47 AM
Nottingham

I tune my freeview box manually. When local TV arrives in the East Midlands (Waltham) will this mean manually tuning an extra "channel" or will it be incorporated in the existing five multiplexes and the HD multiplex?

Bob Huckin's 9 posts
Bob's:
map
B's Freeview map
terrain
B's terrain plot
waves
B's frequency data
B's Freeview Detailed Coverage

Bob Huckin: Waltham viewers will need to tune in C26 for local TV and if they have a Freeview HD tuner additionally C31 for COM7. Viewers receiving from Kimberley will find the Nottingham local TV mux on C50.

KMJ,Derby's 1,811 posts

Are these channels going to be available on satellite and cable?

It is going to be interesting to see if these stations can survive. Previous attempts at local television have failed but production costs are very much lower today.

trevorjharris's 367 posts

trevorjharris: cable: yes. This channel has been on cable for a while. Satellite: in theory...

Briantist's 38,906 posts

The Licence payers are having to subsidise Local Television company to the tune of £25 million. From what I have read this goes towards the Freeview infrastructure. Why on earth should licence payers be forced to pay money to private company for a service most people will not get. The licence fee becomes more and more like a stealth tax.

trevorjharris's 367 posts

trevorjharris: From what I recall, it's £5m over five years to pay for Freeview technical changes (EPG etc) and £20m over five years for the BBC to buy and re-use content from the local TV stations.

The "private company" is actually a not-for-profit company.

Briantist's 38,906 posts

Receiving estuary tv on freeview 8 in Scawby & all o.k., will be interesting what people make of it.

Des Collier's 171 posts
Wednesday, 27 November 2013

@trevorjharris: why should these channels be made available on satellite? Freeview works perfectly - perhaps those wanting the local TV service can buy an aerial and a Freeview box if there TV can't receive terrestrial?

Satellite is great for transmitting a standard programme (such as Sky 1) over a wide area, but for a one covering a small area it is overkill. Why should I need to have Grimsby local television in Sussex?

Having to pay for satellite transmission of local TV is probably much too costly for the small audience.

The best option for regional is (IMHO) terrestrial or multicast. Satellite should only be used for country wide signals.

I'm actually glad I don't use satellite anymore - except to get free coverage of Grand Prix races from RTL - anything to avoid supporting Sky.

I'd really recommend the BBC stop distributing regional programmes from satellite and just have national ones - just like Sky does.

BTW - you've never answered the questions - 1. Do you work for Sky? 2. Do you have shares in Sky? 3. How much do you pay Sky every month for your TV service? 4. Why are you so against license fee based broadcasting?

Also wasn't Doctor Who 50th anniversary amazing! What has Sky in the UK created (i.e. not provided by Fox US) that comes anywhere near to it?

Peter Challis's 13 posts
C
Charles Stuart
11:57 AM
Bristol

@Peter Challis - I don't know about Estuary TV but I think that some of the local services will benefit from satellite coverage. The satellite system is clever and can, if the station owner requests it, restrict reception to people in its target zone. For instance, Made in Bristol won't reach most of Bath but Bath is so close to Bristol and so intricately a part of the same local economy that it would make sense for satellite coverage to extend Made in Bristol's signal to Bath. Equally, transmissions of London Live from Crystal Palace will have holes in it in areas that are naturally within its target zone. Some stations will cover their target zones fully, so satellite coverage may seem unnecessary, except that some households only receive satellite TV. These local TV companies will have to make business model decisions and I think that some will see real economic returns in making their stations available on satellite.

Charles Stuart's 159 posts
Charles's:
map
C's Freeview map
terrain
C's terrain plot
waves
C's frequency data
C's Freeview Detailed Coverage

@Charles - how do satellite system restrict access to FTA channels?

I know that the default BBC and ITV channels used for Sky (and I assume Freesat) reception is based upon post code, but what if you have a different system?

How much does it cost the TV companies to provide the system as well as transponder charges?

And I assume the system only affects the default local TV channel - are you able to switch to others?

Peter Challis's 13 posts
Select more comments
Your comment please