9 weird ways that the weather will actually stop you watching free TV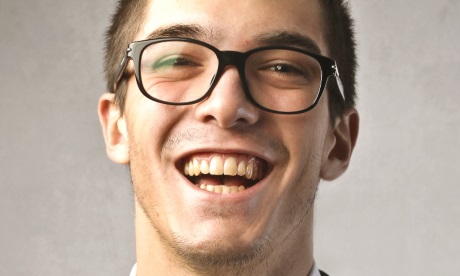 Brian Butterworth
published on
UK Free TV
1. No satellite signal? Check your dish for snow!
Normally, if you get 'No Signal' or 'Technical fault' on your Sky or Freesat box there is a solution:
What can I do when my Sky Digibox says 'No Signal' or 'Technical fault'?
However, if it has snowed you will also find the same message. And there is nothing wrong with your box, or viewing card. This time it is the simple matter of there being snow on the dish or LNB. See more at
No satellite signal? Check your dish for snow!
2. What is the Inversion Effect and why does it effect my Freeview TV reception?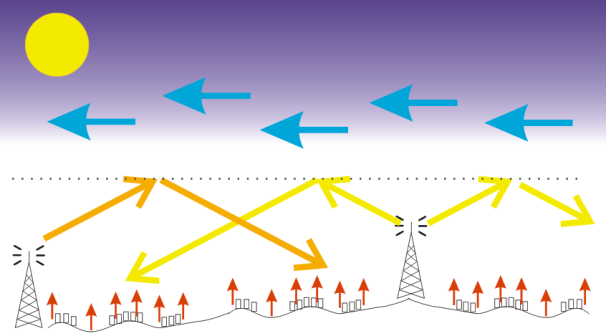 When there is high atmospheric pressure (
BBC Weather - UK Pressure chart
) as the sun heats up the ground the warm air gets trapped underneath the colder air higher up. At the point where the warm air gets trapped under the cold air this creates a layer that is, in effect, a mirror for the television signals.
I recommend you look at the
Tropospheric Ducting Forecast for VHF and UHF Radio and TV
page for a current forecast - yellow, orange, red, and pink indicate that conditions are perfect for the effects listed above. See
What is the Inversion Effect and why does it effect my Freeview TV reception?
3. Your satellite TV signal is scatted by rain

"Rain fade refers primarily to the absorption of a microwave radio frequency (RF) signal by atmospheric rain, snow or ice, and losses which are especially prevalent at frequencies above 11 GHz. It also refers to the degradation of a signal caused by the electromagnetic interference of the leading edge of a storm front." See
Rain fade - Wikipedia, the free encyclopedia
Which free digital TV system will give me the most reliable reception? - Freeview Interference - ukfree.tv - 11 years of independent, free digital TV advice
4. Seasonal tree growth is now in the way of your aerial
The TV signal needs a line-of-sight from the transmitter to your aerial and anything that gets in the way and is connected to the ground will do exactly what your aerial does and grabs a bit of the signal. In the winter the tree will absorb a little of the signal, but you can still watch TV. However, as the leaves grow they act as bigger and bigger aerials themselves and block the signals from getting to your aerial. In effect the aerial is in the "shade" of the transmitter!
5. The wind has rattled your rooftop aerial and now it's pointing the wrong way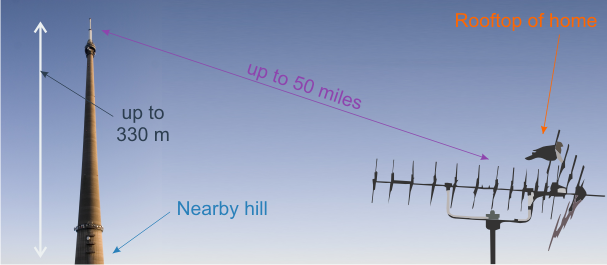 If it's been windy, you might find that the Freeview signal is not working. It is also sensible to check that your aerial has not been moved or damaged by wind or weather as first step.
For good reception, the roof top aerial should be pointing directly at the transmitter mast. If, for some reason, it no longer is you will need to replace it. For safety reasons, you should use a professional: falling from roof-height is invariably fatal.
BBC News - Entertainment - Rod Hull dies in rooftop fall
Which free digital TV system will give me the most reliable reception? - Freeview Interference
6. Rain water has got into your aerial cable because you didn't loop it
The coaxial cable that is carrying the signal to the interior of the building is exposed to the weather.
Sometimes the cable can also carry out the not desired function of a water pipe: rainwater can be piped through the coaxial cable and finish in the your TV or set top box.
The simple solution is a loop right before the connector deflecing water drops towards the outside. More at
Info 11 - May 2012 - Televes
7. Your aerial has been hit by lightening
Yes, it does happen. From
BBC News - Lightning strike hits Bolton house 'melting' the curtains
A lightning bolt hit a house in Bolton, blowing a hole in the roof before it travelled down the chimney, exploded in the fireplace and "melted" the curtains.
Margaret Hart, 70, and her husband had to stay with a neighbour after the strike destroyed the fuse box and blew light switches off the walls.
8. The TV transmitter has iced up ... and fallen down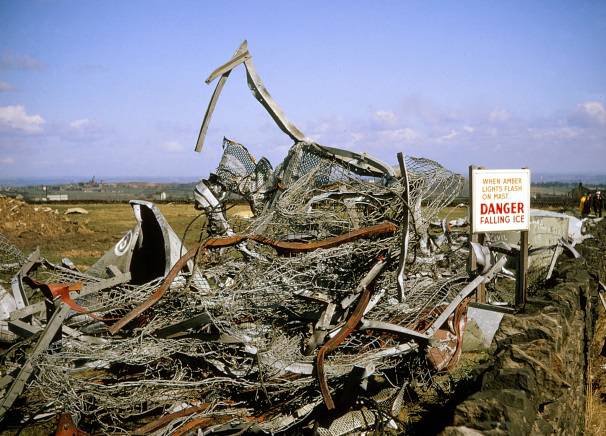 "if you had been watching BBC North television forty years ago, you might remember this happening to your picture! Screens across Yorkshire went blank after the one thousand two hundred foot tall transmitter collapse in icy weather"
(Photo from
41. Collapse of Emley Moor TV mast - 1969 - Flickr - Photo Sharing!
)
9. An extremely powerful solar flare destroys all the satellites around the world
"When aimed directly at Earth, major solar flares and coronal mass ejections can pose a threat to astronauts and satellites in orbit. They can interfere with GPS navigation and communications satellite signals in space, as well as impair power systems infrastructure on Earth."
See
Solar Flare, 2013's Most Powerful So Far, Sparks Radio Blackout, NASA Says (PHOTO)
HowStuffWorks "Solar Flares and Coronal Mass Ejections"
Comments
Friday, 17 January 2014

Ron Lake: Have you read this?

mb21 - The Transmission Gallery

All you ever wanted to know about Emley Moor transmitting station.

Dave Lindsay's 5,724 posts
T
Tom Allen
5:16 PM
Dorchester

Brian,

your description of a temperature inversion is upside down. An inversion is when there is warm air above cold air normally produced by the subsidence effect in anticyclones.
The normal change of temperature with height is then 'inverted'.



Tom Allen's 2 posts
Tom's:
map
T's Freeview map
terrain
T's terrain plot
waves
T's frequency data
T's Freeview Detailed Coverage
Monday, 27 January 2014

A good line of sight with no obstructions to the transmitter may help and an indoor boosted tv aerial might also assist reception BUT this isn't recommended;interference from household electrical appliances/heating timer switches etc coming on and off may cause squeaks/breakup and glitches occasionally.

Anthony's 70 posts
Sunday, 2 February 2014

Hi now for a real question on free view reception can any body tell me why there are voice synchronisation problems when I watch TV in the evenings while watching bbc1 HD some times after 9pm weather it is a live broadcst or a recorded programme the delay on speech can improve a bit switching back to a SD channel I have noticed synch problems in friends houses who have free view boxes we all live in hasting to bexhil on sea areas.
Chris

chris's 2 posts
Tuesday, 4 February 2014

Chris
One problem is due to the signals being digital all the way from camera/microphone to your TV set or recorder (similar effects used to happen in the days of analogue transmissions too, but were often slightly less noticeable). The sound signals are originally pressure waves (analogue) that are received by the microphone. Either in the mic or very soon after the signal is converted into digital 'words' by time division sampling. There is a finite time needed to do that conversion into a series of digital 'words'. The same is true of the picture except that the camera uses a CCD normally, somewhat like your own digital camera, and that produces the digital signal already. Note that each conversion from analogue into digital takes a finite time period, very short but still finite. Next comes the studio equipment (or the OB setup) and the two signals, sound and vision, progress through those systems as separate but paired signals. Then they are distributed digitally, still as separate signals paired in many cases, to eventually arrive at your local transmitter. There they are combined with others to create the multiplex of signals combined on an RF carrier signal that is then transmitted. Your aerial receives these signals and decodes (which also takes finite time) the digital signal complex into several programme pairs (sound and vision) which are then processed to be displayed, the vision part, or converted back to analogue to drive the loudspeakers in your TV or sound bar. I've simplified it rather, believe it or not! But that is the gist of what happens and at every stage there are numerous chances for the pair of signals to get 'out of sync' slightly.
That they are generally reasonably well 'in sync' is good but they can slip out of sync - and that happened in the old analogue days as well.

MikeP's 3,056 posts
Sunday, 9 February 2014

I have one tv on Aldeburgh xmitter, one on Sudbury. The picture and sound on one are a second or so behind the other.
I think thick sea mist can be responsible for knocking out my signal.

nick's 404 posts
Sunday, 4 September 2016

My Freeview signal has recently been affected by bad weather and at times almost all my channels break up. My aerial is in the same position and there is nothing new obstructing its path. I have checked and there is no current problem with my local transmitter. I was wondering if I should install a satellite dish and get a Freesat box, but would the weather affect this also? I don't want to go through the time and expense if the same thing is going to happen.

Tracy's 1 post
Monday, 5 September 2016

Tracy: we need a postcode to work out whether you have a problem with reception generally, or whether its something to do with your system. If you just enter the postcode in the box provided when you next post, it will bring up lots of useful information as well.

MikeB's 2,579 posts

My post code is sa14 6lu.

Tracy's 1 post
Tracy's: ...
Sunday, 19 November 2017

Hello
during the day my built in Freeview channels have clear pictures but during the evenings some channels flicker, the hd ones are fine, please if possible could you advise if a cure or is the weather the cause and i cannot do anything
my postcode is ll728ng
thanks

GER's 1 post
Select more comments
Your comment please