Should the UK close down the TV networks to allow for more mobile broadband?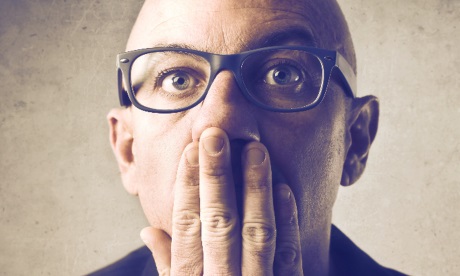 Brian Butterworth
published on
UK Free TV
From the Digital UK Press Office today:

A new report published today reveals the major economic benefits that Freeview and other terrestrial TV services deliver to the UK.

The report shows that the country's most widely used platform returns nearly £80bn to the economy and challenges the view that mobile broadband delivers more value from airwaves than television.

The findings come at the start of a year when crucial decisions about the future of free-to-air TV will be made by policy makers in the UK and EU. Just over a year after digital switchover freed up capacity for 4G mobile broadband, a further shake-up of the airwaves is being considered to release more spectrum for the mobile market.

Commissioned by Digital UK, the report by media and telecoms consultancy Communications Chambers sets out for the first time the economic and social importance of digital terrestrial television (DTT) which delivers broadcast channels for both Freeview and YouView - and is watched in three-quarters of UK homes.

Headlines from the report include:


Evidence of DTT's vital role in supporting UK broadcasting, driving innovation and investment in programme-making while keeping consumer costs down
DTT provides nearly £80bn* to the UK - significantly more than previously estimated - and supports 15,000 jobs in broadcasting and independent production
New economic analysis showing that DTT delivers more value per unit of spectrum than mobile broadband (see notes)
As the largest free-to-air TV service, DTT creates healthy competition between platforms and ensures viewers can access public service channels without
subscription
Digital UK and its members (BBC, ITV,
Channel 4
and Arqiva) are urging government to ensure any further transfers of airwaves do not weaken Freeview and other terrestrial TV services, and that viewers should not suffer disruption or foot the bill for making the changes. In a joint letter accompanying the report,
Tony Hall
, BBC Director General, Adam Crozier, CEO of ITV, David Abraham, Channel 4 CEO and John Cresswell, CEO of Arqiva, stress the importance of terrestrial services such as Freeview in ensuring the UK remains a world leader in television.
Jonathan Thompson, Chief Executive of Digital UK, said: "This report sheds new light on the value of DTT for viewers, the UK television sector and wider economy. With increasing demand for spectrum it is critical that DTT remains a strong proposition with the same coverage and range of channels viewers enjoy today."
Copies of the report can be downloaded from
The Value of Digital Terrestrial Television in an era of increasing demand for spectrum [PDF]
.
Notes
*£79.8bn, calculated on the basis of ten year "net present value" (NPV)
New economic analysis: The report estimates that the average value per MHz of spectrum for DTT is 50% higher than that for mobile data and that the marginal value (the unit value that might realistically be reallocated between DTT and mobile) may be even greater. The report estimates the marginal value of mobile data per MHz of spectrum to be £0.19bn compared to £0.47bn for DTT.
Comments
Monday, 20 January 2014

It's probably worth recalling this article From Baird to Persistent Peer-to-Peer networks | Watch TV online | ukfree.tv - 11 years of independent, free digital TV advice !

Briantist's 38,908 posts

David: Freesat tends to get uses where the DTT signal is the public-service only, or in buildings that can't get a good Freeview signal.

The official figures that I used didn't break down the Freesat and/or Freeview numbers as I recall.

Briantist's 38,908 posts

Ian: To be fair to Ofcom, they are required by law to make the best possible use of radio frequencies.

Ofcom didn't suggest this, the request has been pushed by the mobile phone companies. As I recall. it was Vodafone who requested the reallocation of all TV to them a few years ago.

Ofcom is self-funded from the industry, they don't "get" anything for publishing investigative reports.

Briantist's 38,908 posts

If you're interested, the Act is here Wireless Telegraphy Act 2006 .

Briantist's 38,908 posts
C
Charles Stuart
7:33 PM
Bristol

So does this mean that if Freeview were to ask my question, citing the Digital UK report as evidence, then Ofcom would be required to look into it? The mind boggles! It should be possible to dismiss the more absurd suggestions without having a full investigation, even if the suggestion does come from a major interested party.

Charles Stuart's 159 posts
Charles's:
map
C's Freeview map
terrain
C's terrain plot
waves
C's frequency data
C's Freeview Detailed Coverage

- Many will never have access to satellite - hills, buldings, trees etc.
- Many will never have fibre-optic - too far from the nearest exchange,
too few peasants for it to be viable.
- Many will never receive Freeview - hills, buildings, trees, CCI.
So the best solution is an optimised combination of the above.

A major CME could engender massive disruption of all digital media.
So - off topic here - FM and some AM radio should be maintained
for information etc should digital media fail...

michael's 869 posts

It's a bit late to start looking into this now. Satellite would have been great, more capacity for HD channels but the BBC might have to have launched its own satellite though as Sky would have tried to blocked a free service in any form.
Are the mobile phone company's willing to pay for changing people's systems over, I have four TVs in my house all have freeview built in I would not be happy if these became obsolete. Would also all the TV transmitters also be obsolete. There seems not enough forward thinking at all.

Jpurkis's 82 posts
Tuesday, 21 January 2014

Read all these comments and like Trevor Harris comment the most. Put him in charge of Ofcom who I seem to be looking out for somebody else rather than the consumer. Clearly HDTV would free up bandwidth. But before Ofcom start messing around anymore, they should bear in mind that digital roll out took too long and is in disarray.
From Trevors comments, it seems obvious that digital should have been rolled out in the HD format from the outset. People have all these HD ready TVs and cant receive HD content without spending £55 on an ugly box + additional cabling. And a lot of people still dont know that HD content is available via Freeview.
There should be a government mandate that Freesat HD and Freeview HD should built into all TVs sold in the UK. Surely these components cost less than a £1, yet when I purchased my initial TV, it cost me an additional £100. People are fed up with the lack of foresight, lack of management in these roll outs and the constant expenditure.

Mark H's 1 post
C
Charles Stuart
6:37 PM
Bristol

@ Mark H - When Freeview started an HD channel would have taken up a similar amount of bandwidth as an analogue SD channel, with perhaps enough leftover space for one additional SD channel. Freeview pre-dates MPEG4 and DVB-T2. The French, who started DVB-T transmissions after us, did incorporate MPEG4 into their specifications for DVB-T and this allows three HD channels per multiplex. DVB-T2 was not finalized as a standard until 2009 and it allows five HD channels per multiplex. Thus, DVB-T2 was introduced long after many HD ready TV sets were manufactured. These sets were originally designed to have HD input from Blu-Ray DVDs or other pre-recorded sources and satellite, possibly also cable. The problem is that technological advances are occurring very fast and new technology becomes available long before older technology has reached the end of its useful life. As a result, we have TVs that need external receivers to get all the channels.

I do not know whether DVB-T2 can be fine tuned further to squeeze in a sixth HD channel or maybe an additional SD channel and/or teletext (or whatever it's now called). However, with even more advances, such as H.265, already available and others being developed, I wonder if MUXes 7 & 8 will be the last DVB-T2 multiplexes before DVB-T3 is developed. I think it's a distinct possibility and I think that the obvious answer is that all new TVs, PVRs and DVD recorders should come with space for "hardware cassettes", slots into which new hardware can be fitted by the owner. This would then enable any TV to be maintained as capable of receiving the latest transmission standard for an indefinite period.

Charles Stuart's 159 posts
Charles's:
map
C's Freeview map
terrain
C's terrain plot
waves
C's frequency data
C's Freeview Detailed Coverage

Mark H: perhaps we should see the Ofcom report for what it is - a 'what if' exercise, based on the reasonable idea of expanding internet use to watch TV in the future. Thats perfectly valid, even if, as Briantist points out, that actual push comes from the mobile phone companies, seeking to stake a claim on as much spectrum as possible.

However, as I pointed out above, there is no way that the infrastructure exists at present to allow such a move, and even if/when it does, who will pay for it? Probably not the mobile companies...

And even if there is such infrastructure broadly in place, it seem that Japan and Korea (the the two countries which lead in broadband speed) have no plans at present to give up on terrestial broadcasting. The Koreans have even been experimenting with broadcasting 4K.

As Charles Stuart points out, the DVB-T2 standard wasn't even agreed until 2009 (the first TV's with them came into stores in the spring of 2011), when the full rollout of digital switchover had started in Nov 2008. He is also right (as you have) to emphasis the large number of people who had bought an 'HD Ready TV', with a integral DVB-T tuner. To have announced that their equipment was obsolete and that they would have to buy another 'ugly box' would have been a disaster. As is often the case, perfection is the enemy of the good.

However, Ofcom does expect the T2 tuner to be standard in about 4 years (I've argued on another thread that the market might reach the 80% figure expected possibly earlier than that), which will improve the use of bandwidth. Most people are actually upgrading their main TV, or buying T2 equiped recorders, so Freeview HD is hardly an expensive or difficult retrofit.

I have long argued that buying a TV without a T2 tuner is foolish, but DVB-T TV's are cheaper. I certainly hope that the £1 figure is no more than a wild guess. A bog standard DVB-T set-top box is about £20, whilst the cheapest DVB-T2 equivalant is about £55 (which are difficult to find, most people seemingly going for the PVR option). The £35 difference can hardly be down to just packaging and an HDMI output.

However, major manufacturers usually ship theirs with T2 tuners as standard, and even sat. tuners are creeping back in, after being eclipsed when Freeview HD came along. It would be impractical to stop Freeview only TV's being sold, and Sky HD customers do not need them, so perhaps let the market decide.

Charles Stuart: Although the idea of have space for extra hardware sounds attractive, its difficult to find space within the modern TV for something which might come along some time. Samsung do have an evolution kit for the 8000/7000 series TV's, but thats for processing. Generally we upgrade by adding new boxes, and I suspect that will continue (which is why you should buy a TV with as many HDMI's as possible - you will probably need them). The new OLED TV's are literally a pane of glass, and the imputs are in a seperate box (which is actually a rather old idea), as are some of the 4K's. You could argue that TV's are monitors, and we plug in new kit as the need arises.

Overall, the rollout has been relatively pain free for most. Your simple digibox will last for at least another couple of years, and any new equipment will have a DVB-T2 tuner built in.

Its easy to point out problems, and ways it could have been done better, but hindsight is 20/20, or as they say in America, its easy to be a Monday morning quarter-back.

MikeB's 2,579 posts
Select more comments
Your comment please