Speculation: is BBC three going to be replaced by BBC One +1?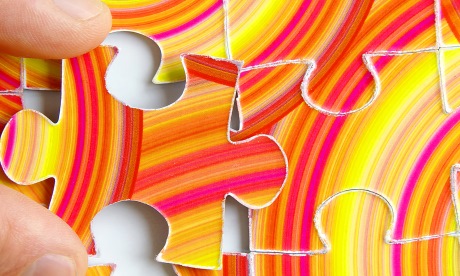 Brian Butterworth
published on
UK Free TV
Just quickly, here is my thinking.

As well as the speculation about moving BBC three online, there has been talk of providing a BBC One+1 service.

Clearly it's going to be on from 7pm each evening, on button 7/115/106.

As the channel can now be carried on Freeview multiplex PSB1: the Freeview version of the channel will carry the regional news programmes from 7:30pm-8pm and 11:25pm-11:35pm.

However, there isn't the satellite capacity to provide all these regions: so BBC One +1 on satellite won't have the regional news, it will get a caption.

I might also speculate that BBC FOUR HD will move to the PSB3 multiplex so it can be watched everywhere in the UK.

If so, BBC ONE HD +1 will go on COM7 and not have regional news.
Comments
Thursday, 6 March 2014

Oh, it seems that I was right!

BBC - Media Centre - BBC announces plans to close BBC Three as a TV channel in 2015

"The freed up spectrum being used to extend CBBC by an hour a night and to provide a BBC One +1 service."

Briantist's 38,908 posts
J
john Martin
12:04 PM
Doncaster

i like some of the shows that have been made for BBC3 only. Most of the rubbish on BBC1 is repeated either same night or next few nights after 11. So rather leave 3 alone than having 1 repeated an hour later

john Martin's 103 posts
john's:
map
J's Freeview map
terrain
J's terrain plot
waves
J's frequency data
J's Freeview Detailed Coverage

Just close the BBC that would save millions.

Ian's 497 posts
Ian's:
map
I's Freeview map
terrain
I's terrain plot
waves
I's frequency data
I's Freeview Detailed Coverage

Ian: Interesting you should say that, Reuters Institute for the Study of Journalism [1] have a report by Patrick Barwise and Robert G. Picard

What If There Were No BBC Television? The Net Impact on UK Viewers

Well worth the read: https://reutersinstitute.….pdf

"A central issue is the 'crowding out' effect of the BBC. Some competitors, economists, and others have long argued that the presence of the BBC, funded by a compulsory licence fee, distorts the market, making it hard for commercial broadcasters to prosper and meet consumers' needs.

Although this argument has been widely made, none of its proponents has to our knowledge provided any empirical evidence to support it or tested the presumption that a free market without the BBC, funded by subscriptions and advertising, would meet consumers' needs better than the current mixed economy. This report is a first attempt to do so, assessing what would happen to TV industry revenues and content investment if there were no BBC and the likely net impact on viewers. The analysis is based on recent financial data and realistic best- and worst-case scenarios of the likely outcome"

some examples

"Its viewing share of 33% gives it a low average cost per viewer-hour - over 40% less than for commercial TV as a whole. Removing it or scaling it back therefore seems unlikely to improve the overall efficiency of UK television.

A 25-50% net reduction in investment in first-run UK content would also be a severe blow to UK production companies.




Another important explanatory factor is that, without the BBC, most of the growth in commercial revenue would have to come from consumer subscriptions. Advertising revenue would increase relatively little and might even decrease. But the cost per viewer-hour of subscription TV is about 25p, 2.7 times the 9.2p cost per viewer-hour for BBC TV. In other words, we would largely be replacing a relatively low-cost source of TV content with a relatively expensive one."

[1] Reuters Institute for the Study of Journalism / RISJ Reports

Briantist's 38,908 posts

MikeB
Not everyone has equipment capable of showing HD services and not everyone will want to pay out in these hard economic times for new equipment, applying the well tested and trusted adage of "If it ain't broke, don't fix it".
Many people will either not bother to use that service or set their recording equipment so they can view programmes when they want - much as they do now.
Others will of course want to use the service sometimes and may already have HD capable (not just 'HD Ready') equipment or intend to replace existing equipment anyway.
Seems very little gain overall.

MikeP's 3,056 posts

MikeP: "Seems very little gain overall."

Were you saying that when BBC-1 became available as 625 lines in addition to 405 lines?

The improvement in picture quality in going from SD 720x576 to HD 1920x1080 is a much greater "gain overall", as well as the HD service offering AC3 sound sometimes with 5.1 channels, rather than just MPEG-2 stereo.

Corin's 91 posts
Friday, 7 March 2014

Well my middle aged eyes cant tell the difference between an unscaled SD and a true HD picture so I cant see the point of paying extra for HD. SD is defiantly worse than the 625 Pal system. As for sound quality it could be super duper fantastic but with the crappy little speakers fitted to LCD, LED and plasmer screens who can tell, unless you pay more hard earned cash for a home cinama system.

Ian's 497 posts
Ian's:
map
I's Freeview map
terrain
I's terrain plot
waves
I's frequency data
I's Freeview Detailed Coverage

That should have said up scaled not unscaled, dam spell check.

Ian's 497 posts
Ian's:
map
I's Freeview map
terrain
I's terrain plot
waves
I's frequency data
I's Freeview Detailed Coverage

Corin
That's not the point. Viewers want to watch the programmes and not worry about resolution. The change from 405 B&W to 625 PAL had definite benefits, it was in colour and that was a major driver for the sale/rental of colour TV sets in those days.
Many people don't worry about whether, or by how much HD is 'better' compared to SD, see Ian's response above.
But if people can use their existing equipment to view and/or record the programmes they want then there is little incentive for them toi buy new and expensive equipment, only the opportunist viewer who scans the programmes just to find if there is something of interest to them.
And I'm not sure your figures are correct. Surely it is 720 line vs 1080 line horizontal definition with commensurate horizontal number of pixels. Still not as good as the 1250/100 we were using experimentally in the Eureka95 research group.

MikeP's 3,056 posts

Sorry, meant VERTICAL definition was 720 or 1080 line equivalent.

MikeP's 3,056 posts
Select more comments
Your comment please