More digital radio stations. Ofcom - finally - proposes DAB+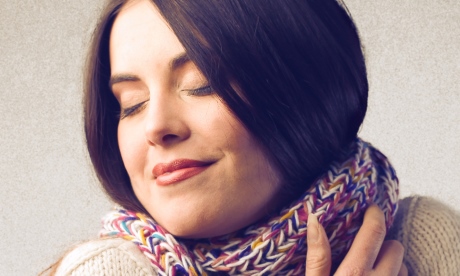 Brian Butterworth
published on
UK Free TV
From the new consultation document, Broadcast Digital Radio Technical Codes and Guidance Consultation on updates and amendments

The proposal is to allow the use of the High-Efficiency Advanced Audio Coding in addition to the MPEG-1 Audio Layer II that is used to encode the sound into the DAB broadcast. It does not change the fundamental levels, which remains Orthogonal frequency-division multiplexing.

Ofcom says, in Section 2 Introduction of alternative audio encoding: DAB+

2.4 Use of HE-AAC encoded services within a DAB multiplex has been termed DAB+. The benefits of DAB+ are that it enables audio services to be broadcast at a higher sound quality for a given bitrate than MP2 or to fit additional services into a multiplex at a lower bitrate than MP2 but with equivalent quality. This provides the opportunity to carry many more services and/or better audio quality for services operating in the same spectral occupancy.

2.5 In our 2007 consultation The Future of Radio we said that adoption of DAB+ could be desirable if this was the future direction of DAB across the world. DAB+ is now being adopted in many countries across Europe as well as Australia and other parts of the world.

2.7 It is likely that a complet change to DAB+ in the UK would be a longer term transition that would take into account the installed base of DAB-only receivers in the UK and the current relatively low level of penetration of sets that are compatible with DAB+. It is however likely to be beneficial to include the DAB+ standard into the Digital Code and to permit its limited deployment now and therefore enable the future wider adoption of the technology in the UK.

2.10 Inclusion of DAB+ in the Digital Radio Technical Code does not provide consent for services on existing multiplexes to switch to DAB+. Ofcom would however consider requests for services to switch to DAB+ from operators of existing multiplexes, taking into account the reasons for the request and the potential impact upon listeners that such a change would entail.

I am going to make a guess that this is going to please all the readers of UK Free TV!
Comments
Tuesday, 6 May 2014

pw69: The answer is, goodnes knows! DAB+ only came in as a recognised standard in 2007, whereas DAB began in 1995. So, obviously any DAB radio purchased before 2006-7 isn't going to be DAB+. From 2009, a multi-standard chip was introduced, so that many DAB radios are also DAB+.

Now there has been about 1.9m DAB sets sold each year for the past 5 years, so in theory thats c.7.5m sets. However, as I found out the other day, although a lot of Roberts radio do have DAB+ (the Sovereign series), its difficult to see if they all do (Roberts really dont make it easy). Some cheapish little known brands do, but frankly, its really difficult to tell which ones dont, and which ones do. Even Pure, which all seem to have DAB+, may not. The Chronos 2 is described as 'UK products receive DAB/FM; non-UK products receive DAB/DAB+/DMB-Radio/FM.'. So it might have DAB+, but only if your outside the UK....

Whats even stranger is that my own digital radio (actually my only one), the Pure One Flow, does seem to have DAB/DAB+/DMB, plus FM. But since its an internet radio, you could argue that it doesn't really need it!

Frankly, I suspect the actual number of DAB+ radios is relatively low at the moment. Thats not a huge problem in the short term, but it would be nice if DAB+ was standard, if only to make life easy!

MikeB's 2,579 posts
Thursday, 8 May 2014

My Pure-One-Flow died a couple of months ago. A £100 ouch! I was not aware that it was capable of DAB+ and DMB. Now I will never know. I mainly used it for webradio, but was not happy with the need to submit url data to receive non-recommended webradio sites. Selected podcasts were curtailed or cancelled after a time - with no user consultation. I would not buy another tethered webradio and now use a HUDL. This is not user-friendly for webradio, but it works well and the user has control over what is received. It is impossible to ascertain how many existing DAB radios are DAB+ compliant, but the majority of earlier purchases will only accept DAB. Mainstream DAB+ is surely as yet over the horizon.

michael.'s 869 posts

Yeah. DAB and other complex technologies are prone to failure, I could name you people whose digital radios died on them within a few months of purchase. I can guarantee you that THEY won't be buying another one, they aren't exactly cheap, are they?

FM is the true gem of radio broadcasting. May it live forever

Stan's 27 posts

Stan: I still have the Pure DRX 701-ES tuner that I bought in 2002, it's still works fine and I have never had any problems with it.

DAB is no more complicated than a digital plasma or LED TV, and nobody is suggesting that these are prone to fail.

Mark's 181 posts

Stan: I agree with Mark - some DAB radios do fail earlier than they should, but most do not, any more than TV's, microwaves, PC's or any other electronic equipment. However, we tend to remember a relatively expensive bit of kit failing, rather than the cheap FM sets that have also gone.

michael: its true that tablets are not perfect for audio in themselves, although the speaker on Ipod Touch is surprisingly loud. However, if you've got any old radio with a 3.5mm input, then just a cheap cable will turn the radio into a speaker. I just use an old pair of PC speakers in the kitchen, which do work OK.

Much better is to go bluetooth, and you can get adapters from about £15. I keep meaning to use the 30w bluetooth speakers one of my wife friends bought in a panic for my wife's birthday party, after the person supplying the music tried to up the price. Considering they were £30, they are surprisingly good.

What actually went wrong with the Pure? Even if the DAB part has gone, if wifi is still usable, then you can use the Pure app with it. Admittedly its not a very good app (the Sonos one is a lot better), but at least it might work!!

MikeB's 2,579 posts

I had five Pure Evoke 3s and they all failed within a few months of new and all were replaced. After the fifth one I swapped it for two Roberts radios and have had no more trouble several years later.

Like Stan I tend to stick with FM, at least then I can have all five radios on in the house while I move from room to room and the audio is in sync. Also I can listen to BBC local radio.

Chris Gardiner's 7 posts

It is a fact of manufacturing these days that many products are designed to have a shorter useful life than was the norm a few years ago. A few examples from my experience, a valve analogue TV set (CRT and all that) might last 15 years (but may needs a few repairs in that time), a semiconductor one might go for 20 with repairs, an analogue radioof 1950/1960 vintage was likely to last 30 years. Now so few devices seem to be repaired, though it is often possible, and they are discarded far sooner than before. A tumble dryer might actually last 20 years with a few repairs but people are chucking them away after 5 if something basically simple fails (I've just repaired ours, 12 years old, simple thermostat replacement for £6.99). Cars are designed for a shorter working life too, my Dad used to have a 1937 Austin that wasn't retired by the subsequent owner until 3 years ago! Try doing that with a modern car!

MikeP's 3,056 posts
Friday, 9 May 2014
C
Charles Stuart
4:15 PM
Bristol

The big problem with FM is that it's fine as long as you stay in one place. Try driving around or taking a train and you're constantly retuning. RDS isn't that good because it only kicks in when the signal is weak and then one gets constant squelching and hiss until it locks onto a better signal. Sometimes it simply tunes the radio into a totally different station. However, RDS could work better if radios had two FM receivers with one constantly searching for the strongest signal. Therefore, apart from the problem of an insufficient number of transmitters and those that exist not having a strong enough signal, DAB does work much better than FM for long-distance (surface) travel.

With regard to Pure, I think that the problem may be with the brand and not the technology. I've had no problems with Roberts, Panasonic or an Argos own-brand Hi-Fi separates DAB unit. My experience of Pure has been limited to an in-car FM to DAB adaptor unit that still works fine but the rubber sucker attachment breaks repeatedly and needs to be replaced, which they've done at no charge.

Recently I went by coach for a day trip to Cardiff. Some of the time I listened to Absolute Radio via their mobile phone app. I was quite surprised by just how good Internet radio was in a vehicle and how little of my monthly data allowance was used. I used far more data watching a short video on YouTube (Meow Mix by Cyriak). How long before there are Internet radios installed in cars with their own dedicated SIMs?

Charles Stuart's 159 posts
Charles's:
map
C's Freeview map
terrain
C's terrain plot
waves
C's frequency data
C's Freeview Detailed Coverage

Well yeah, the more ordinary FM radios can sometimes fail, but that doesn't happen very often, and they are simple to repair. And in the event of some mystery breakdown which defeats the average radio enthusiast, or is uneconomical to sort out, a new one can be bought for very cheap.

I still struggle to think why anyone would listen to music on DAB. If I want to listen to music broadcast IN MONO... then I will just switch to MW.

DAB is NOT always superior to FM, far from it. It was never meant to replace FM and other Analogue broadcasting anyway. In fact, it's becoming clearer than ever to many that DAB was Dead And Buried from the word go.

Okay, DAB is superior to MW. WOW. That's really impressive, considering MW is a technology from the 1920's (approaching 100 years old!!!)

DAB vs FM??? Technology is supposed to progress, not regress.

There will, realistically, always be FM broadcasting, in some form. All will NOT be roses for DAB after any daft "switch-over". It will, in fact, be facing ever-stiffer competition from an emerging commercial FM sector at a local level.

LONG LIVE FM!!!!

Stan's 27 posts

Charles Stuart:
I like your suggestion of a dual tuner radio system, especially for a car. My experience over a great many years driving arounnd the UK and other countries is that VHF FM is generally superior when the signal strength is sufficient but leaving then served area of one transmitter for another leaves the effect you describe. But if the radio had two tuners they could be designed, with suitable software controls, to seek the best signal for the service being listened to. As you say, RDS is useful but has problems.

DAB in cars just doesn't work for me. The fairly rural county I live in is poorly covered by DAB sources so it is often so bad you can't listen at all. I'm waiting to be convinced that DAB+ has the answer as that doesn't appear to address the availability of a good enough signal for the data to be decoded without lots of errors and 'dropouts'.

MikeP's 3,056 posts
Select more comments
Your comment please