More digital radio stations. Ofcom - finally - proposes DAB+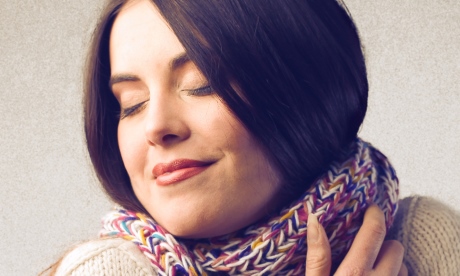 Brian Butterworth
published on
UK Free TV
From the new consultation document, Broadcast Digital Radio Technical Codes and Guidance Consultation on updates and amendments

The proposal is to allow the use of the High-Efficiency Advanced Audio Coding in addition to the MPEG-1 Audio Layer II that is used to encode the sound into the DAB broadcast. It does not change the fundamental levels, which remains Orthogonal frequency-division multiplexing.

Ofcom says, in Section 2 Introduction of alternative audio encoding: DAB+

2.4 Use of HE-AAC encoded services within a DAB multiplex has been termed DAB+. The benefits of DAB+ are that it enables audio services to be broadcast at a higher sound quality for a given bitrate than MP2 or to fit additional services into a multiplex at a lower bitrate than MP2 but with equivalent quality. This provides the opportunity to carry many more services and/or better audio quality for services operating in the same spectral occupancy.

2.5 In our 2007 consultation The Future of Radio we said that adoption of DAB+ could be desirable if this was the future direction of DAB across the world. DAB+ is now being adopted in many countries across Europe as well as Australia and other parts of the world.

2.7 It is likely that a complet change to DAB+ in the UK would be a longer term transition that would take into account the installed base of DAB-only receivers in the UK and the current relatively low level of penetration of sets that are compatible with DAB+. It is however likely to be beneficial to include the DAB+ standard into the Digital Code and to permit its limited deployment now and therefore enable the future wider adoption of the technology in the UK.

2.10 Inclusion of DAB+ in the Digital Radio Technical Code does not provide consent for services on existing multiplexes to switch to DAB+. Ofcom would however consider requests for services to switch to DAB+ from operators of existing multiplexes, taking into account the reasons for the request and the potential impact upon listeners that such a change would entail.

I am going to make a guess that this is going to please all the readers of UK Free TV!
Comments
Friday, 9 May 2014
C
Charles Stuart
10:23 PM
Bristol

MikeP, in contrast, I live in an urban area and travel to and from urban and suburban areas. In the places I visit regularly I have few problems with DAB. There's a null point near Membury Services on the M4 and the area between Warminster and Shrewton is poorly served. Also, reception along the Sussex coast is zilch. But in Bristol, Bath, Surrey, London and all along the M3 and M25 there are no problems. If these areas with poor service could be served, DAB would be fine for me.

Charles Stuart's 159 posts
Charles's:
map
C's Freeview map
terrain
C's terrain plot
waves
C's frequency data
C's Freeview Detailed Coverage
Saturday, 10 May 2014

A DAB radio converter for a car costs £150. Apart from a few gadget geeks not many people are likely to bother with it, especially as the end result really does depend on where you are.

There is no real audible difference between DAB and FM, provided both signals are good. If anything, music is superior quality on FM as at least it's stereo quality. Therefore, until something comes along that will change that, FM is here to stay, if only on a local level.


Stan's 27 posts

Better late than never I suppose - but I also suspect many listeners have discovered the better quality of internet radio (& its worldwide source) since the early days of a Gov in denial about the superior quality of FM (even when compressed).

Peter's 5 posts
Sunday, 11 May 2014

Lets have an end to this feeding aspirins to the corpse of digital radio, the BBC, co-illusion government and God knows who else has a little finger in this moulding pie are wasting more and more money of licence payers, share holders and very naive radio purchasers who were conned rotten by BBC and a few commercial station like Classic FM making unsubstantiated claims of 'super CD quality' sound, which upon demonstration proved very much otherwise - so listeners returned and re-tuned to FM and AM. BBC even tried to force listeners to go DAB by using certain analogue-used frequencies the listeners were previously enjoying - to 'test' such as DRM ! , the obvious untruths couldn't do it, listeners are not sheep to be hurdled and penned, so other methods of persuasion were tried - after all how many £M had been wasted? Now, in sheer desperation , it can be the only reason, they the digital lobby in government (EU elections, general election, BBC charter and commercial companies going bust) staunchly supported by the posh chaps at Ofcom , who time after time have compromised on broadcast sound quality to give the money men more quantity- the latest admission of failure to be flagged-up is the long denied move to make those existing DAB sets obsolete in the same way the conventional reliable radios with LW,MW, SW and FM should according to those now huddled in the corner fingers in mouths with silly mindless smiles consigned to land-fill. They have gone too far to admit they cocked it all up, so rather than falling on their 'all new things are better' superannuated swords they proclaim " You know what we said last year, month, week ago we definitely wouldn't do - well we're doing it ' so throw out your hardly ever used DAB set which kept making funny noises or going off and here's a new more expensive set which will still make noises and go off .... Can we chaps (at Ofcom) get our golden pay-offs and OBE's at the door? ..................................

Rog Parsons's 38 posts
Monday, 12 May 2014

A fellow cynic, I like it.

Ian's 497 posts
C
Charles Stuart
6:04 PM
Bristol

"Lets have an end to this feeding aspirins to the corpse of digital radio"

OK, when you can find FM space for stations like Planet Rock and Absolute 80s. Until then, you're welcome not to listen to DAB (or any other digital format) but I will, along with many others. The fact is that I am not served by any of the analogue stations, except for one local station here in Bristol. I like DAB for its ease of use in the car and the fact that it has brought some variety to the UK's otherwise very dowdy selection of radio stations. Only Radio 4 and Radio 5 Live seem to have anything worthwhile on analogue and I rarely listen to them because the programmes I like are usually at inconvenient times. Perhaps I should look at iPlayer.

Charles Stuart's 159 posts
Charles's:
map
C's Freeview map
terrain
C's terrain plot
waves
C's frequency data
C's Freeview Detailed Coverage

For me, my taste in music does not include the stations Charles mentions, so they are no loss.
FM radios are just as easy to use as DAB ones so no gain/loss there - I've been using them at home and in cars for fifty years+.
The stations I like for information and entertainment are available on FM and I can get them both at home and on the move in the UK. So the benefit of DAB or DAB+ for me is nil - especially as I prefer the true stereo and reproduction quality afforded by a good FM radio (but not the 'cheap' ones!).

MikeP's 3,056 posts

The planners and bean-counters would doubtless prefer to have everything on one platform. It would provide for all tastes and be more cost-effective. A myriad of DAB+ transmitters and relays might match this thinking, but would not be feasible until the life-span of the existing fleet of DAB radios has expired... The wider choice of stations is the most convincing advantage of DAB. New transmitters might be "upgradable" to DAB+ come the day. It will be interesting to see how far the planned expansion of DAB networks will de facto equal FM coverage. the future offering a Due to propagation characteristics, there are concerns that AM and FM now fill gaps that DAB at higher frequencies will skip over, even if all the planned relays are implemented. Coverage and services in sparsely populated areas face degradation. The advice will then doubtless be : switch to webradio - which however is tethered to a router and expensive equipment. 3/4G would be a technically feasible solution, but only when coverage is far better and affordable flatrates apply. We can expect a two-tier society : those living in major centres and along the motorways who will have good static and mobile DAB coverage - and those who don't meet one or both of these criteria. It is difficult to see the future offering a better, affordable service, sadly.


michael's 869 posts

Charles Stuart: In reply to your earlier question about car radios having a streaming function, I think BMW has started introducing them. There is an interesting article here as well all about the history of car radios, etc 13 car audio milestones from AM to MP3

And i agree that the variety thats available from digital is valued by a great many people. MikeP might be fine with just FM (and my wife likes listening to Heart FM, so bad reception on FM or DAB might be a blessing), but I think the BBC World SErvice, Radio 6 Extra, etc are great - and they are not available on FM. DAB coverage will improve, and DAB radios will continue to fall in cost, as will the cost of streaming.

I suspect there will be a mixture of all three for most people - FM, and increasingly DAB and streaming. BTW - Iplayer is really useful (there is a radio version, which particularly easy to use), and of course you can download podcasts (you can schedule them).
Frankly, a lot of the time we just use our Ipods (my wife's playlists sound a lot like Heart FM anyway, but at least there are no ads..). You get to chose your music, etc, and gives you even more choice.

MikeB's 2,579 posts

I am very happy for there to be DAB radio so long as I am allowed to continue to receive the main BBC radios on the dozens of FM radios my family have; most integrated into other expensive equipment that I do not wish and could not afford to replace

Steve P's 1,173 posts
Select more comments
Your comment please