More digital radio stations. Ofcom - finally - proposes DAB+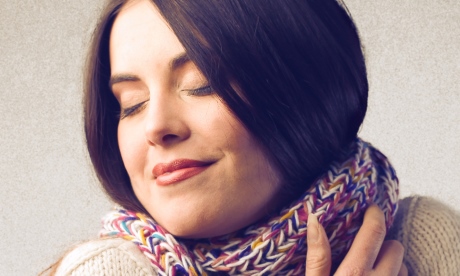 Brian Butterworth
published on
UK Free TV
From the new consultation document, Broadcast Digital Radio Technical Codes and Guidance Consultation on updates and amendments

The proposal is to allow the use of the High-Efficiency Advanced Audio Coding in addition to the MPEG-1 Audio Layer II that is used to encode the sound into the DAB broadcast. It does not change the fundamental levels, which remains Orthogonal frequency-division multiplexing.

Ofcom says, in Section 2 Introduction of alternative audio encoding: DAB+

2.4 Use of HE-AAC encoded services within a DAB multiplex has been termed DAB+. The benefits of DAB+ are that it enables audio services to be broadcast at a higher sound quality for a given bitrate than MP2 or to fit additional services into a multiplex at a lower bitrate than MP2 but with equivalent quality. This provides the opportunity to carry many more services and/or better audio quality for services operating in the same spectral occupancy.

2.5 In our 2007 consultation The Future of Radio we said that adoption of DAB+ could be desirable if this was the future direction of DAB across the world. DAB+ is now being adopted in many countries across Europe as well as Australia and other parts of the world.

2.7 It is likely that a complet change to DAB+ in the UK would be a longer term transition that would take into account the installed base of DAB-only receivers in the UK and the current relatively low level of penetration of sets that are compatible with DAB+. It is however likely to be beneficial to include the DAB+ standard into the Digital Code and to permit its limited deployment now and therefore enable the future wider adoption of the technology in the UK.

2.10 Inclusion of DAB+ in the Digital Radio Technical Code does not provide consent for services on existing multiplexes to switch to DAB+. Ofcom would however consider requests for services to switch to DAB+ from operators of existing multiplexes, taking into account the reasons for the request and the potential impact upon listeners that such a change would entail.

I am going to make a guess that this is going to please all the readers of UK Free TV!
Comments
Thursday, 19 June 2014

michael: Rightly, people should be careful not to be distracted by mobiles, etc whilst driving. And ROSPA and other bodies certainly say there is a great deal of research that mobiles are a distraction, even while using hands-free equipment.

However, I did find this webpage about the statistics of how distracted people actually are by mobile phones: Accident statistics , using data from Australia and the US. They (surprisingly) concluded that only in 0.9% of cases were mobile phones a cause of an accident, the same percentage due to 'Changing CD/cassette/radio'.

Frankly, fiddling about with a LW radio in your car trying to tune it in is a distraction, as is using your mobile to take or make a call. However, since modern mobiles will often allow you to use voice command to do many functions, and its just touching the app on the screen to bring up a station, it could be that streaming is no more dangerous than trying to find Radio 2 on FM.

MikeB's 2,579 posts
Friday, 20 June 2014

MikeB : I am sure that with a bit of phrase-tweaking we would totally concur. Forsooth, we should both be in high places earning megabucks wordcrafting pertinent legislation. This afternoon I was overtaken at speedlimit+15mph on a blind curve by a suave sporty thing. Had an oncoming driver been distracted by tuning in Stravinsky or Jimmy H at that moment (I like both) ... I think I will stay home for a week and listen to my crystal set in relative safety. BTW, my LW relic was permanently tuned to 162kHz, so no twiddling distraction. I had to rescue it from the former deceased motor and install it in its successor :-) The successor therof does not permit installation of a radio-of-choice, so I mostly drive in silent chagrin. I tried slipping in one of my favourtie 78rpm classics, but it refused to enter the designated slot. I do, however, have a cunning plan to build a 162kHz receiver which I could plug into the i-thingy socket of the new motor's FM/MW radio, which incidentally offers pathetic audio quality. Although a new on the market, the new German motor does not offer a DAB option - not even as a retrofit. Hmm... I am fully aware that I be one of few on this or any other planet with such excentric predilections.

michael's 862 posts

michael : Stavinsky was once regarded as very dangerous, so perhaps tuning to listen to it on a blind curve is dicing with death...

Interesting project to take a LW radio and feed it into a FM via 3.5mm jack...Let us know how it goes, if only to see how it works.

Honestly, I enjoy driving without any other noise at all, but since I have two children, silence is rare and to be enjoyed.


MikeB's 2,579 posts
Thursday, 7 August 2014

I hope the reality matches the promises with DAB+ and that all stations get a decent sound quality. What will happen to OLD DAB, will it get switched off before FM ?

Nedbod's 619 posts

MikeB : I tried a mock-up. TDA 1072 homebrew LW receiver with ferrite aerial tuned to 162kHz on the rear window feeding a micro FM transmitter. Works fine - except on a bend when the ferrite is momentarily in a null :-) Mark II will address this...

Netbod : I would settle for drop-out-free DAB coverage almost everywhere. Utopia is fine for musing, but their beancounters don't do that !

michael's 862 posts
Saturday, 9 August 2014

Whats all this about 162 kHz ? (France International) perhaps 198 kHz or perhaps RTE Radio 1 on 252 kHz also LW and easily tuned on any AM car audio without any fiddling about if you've taken the trouble to set up the pre-set buttons using the sets instructions . This surely has nothing to do with DAB or DAB+ both proven unpopular and often unusable if the bits are blocked !
Even FM has some problems AM does not have regarding screening - AM gets noisy but does retain some signal DAB goes off FM fades in tunnels or momentarily under bridges or when in hilly areas . Take the 'water' out of AM if it gives you a giggle but after 80 very reliable years of massive popularity it beats the lower garments off 'digital', there are plenty of Continental Medium and Long Wave AM stations - only BBC is snotty about it. Also if you're listening to (presumably) France on 162 - try getting that station in a car on DAB or DAB+ ---- I don't think so ;-(


Rog Parsons's 38 posts
Tuesday, 12 August 2014

Just been in NI with a hirecar with DAB.

Utterly useless. Continually cutting in/out with every dip or bend.

Steve P's 1,173 posts

Rog Parsons : "...easily tuned on any AM car audio without any fiddling about if you've taken the trouble to set up the pre-set buttons using the sets instructions . This surely has nothing to do with DAB..." Please note : like many others, my mediocre new-car radio only offers medium wave or FM. The LW gizmo enables me to listen to 153, 162, 177, 183, 198, 207, 234 or 252kHz. A similar gizmo could feed DAB, if receivable, to the car FM radio or, where available, to the AF input socket designed for smart-whatsits.

michael's 862 posts
Wednesday, 20 August 2014

My car - Fiat Panda - came with only an AM/FM car radio and so I bought the Fiat car radio unit into which I transferred the JVC DAB/FM/LW/MW from my previous car. I then had a proper DAB/FM/AM antenna installed to replace the previous antenna. I can now listen to DAB national stations and local stations (where there are local multiplexes) as well as local FM stations as I travel across Yorkshire and other parts of the country. I now hardly ever listen to LW or MW.

J Peter Wilson's 30 posts

Envy! Some reception areas are more equal than others. I listen to UK stations on FM where available and switch to AM where not. In these 'ere parts, DAB favours hilltops. My particular foible just happens to be for LW stations beyond La Manche. Hence the gizmo. I am, however, now tempted to check out the JVC. Thanks for the pointer!

michael's 862 posts
Select more comments
Your comment please