More digital radio stations. Ofcom - finally - proposes DAB+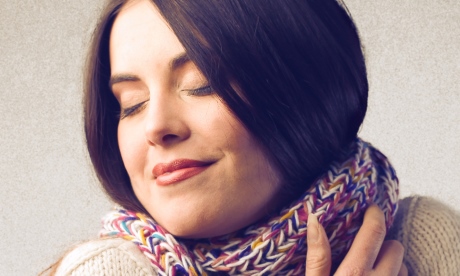 Brian Butterworth
published on
UK Free TV
From the new consultation document, Broadcast Digital Radio Technical Codes and Guidance Consultation on updates and amendments

The proposal is to allow the use of the High-Efficiency Advanced Audio Coding in addition to the MPEG-1 Audio Layer II that is used to encode the sound into the DAB broadcast. It does not change the fundamental levels, which remains Orthogonal frequency-division multiplexing.

Ofcom says, in Section 2 Introduction of alternative audio encoding: DAB+

2.4 Use of HE-AAC encoded services within a DAB multiplex has been termed DAB+. The benefits of DAB+ are that it enables audio services to be broadcast at a higher sound quality for a given bitrate than MP2 or to fit additional services into a multiplex at a lower bitrate than MP2 but with equivalent quality. This provides the opportunity to carry many more services and/or better audio quality for services operating in the same spectral occupancy.

2.5 In our 2007 consultation The Future of Radio we said that adoption of DAB+ could be desirable if this was the future direction of DAB across the world. DAB+ is now being adopted in many countries across Europe as well as Australia and other parts of the world.

2.7 It is likely that a complet change to DAB+ in the UK would be a longer term transition that would take into account the installed base of DAB-only receivers in the UK and the current relatively low level of penetration of sets that are compatible with DAB+. It is however likely to be beneficial to include the DAB+ standard into the Digital Code and to permit its limited deployment now and therefore enable the future wider adoption of the technology in the UK.

2.10 Inclusion of DAB+ in the Digital Radio Technical Code does not provide consent for services on existing multiplexes to switch to DAB+. Ofcom would however consider requests for services to switch to DAB+ from operators of existing multiplexes, taking into account the reasons for the request and the potential impact upon listeners that such a change would entail.

I am going to make a guess that this is going to please all the readers of UK Free TV!
Comments
Friday, 25 April 2014

We do tend to misinterpret others' or poorly phrase our contributions at times! If we are discussing a major national emergency, which there surely are plans for, one issue is communication from government to the populace, another is communication between emergency services. If mains power were broadly maintained, then most radio and television would still work. lf, however, there were major power cuts, many transmitters would not operate and many homes would be without power and not be able to receive satellite or terrestrial broadcasts - except on a battery or car radio from transmitters with power, whether mains or generator. In this scenario Medium Wave would only require a few transmitters in strategic locations with generator power to maintain the widest emergency public service outreach. This MW network already exists and would, in my opinion, be overall the most resiliant option for public information. ( I am not aware of other countries' plans for the future of their longwave transmitters, but 198kHz may well close down on grounds of cost and the diminishing number of LW receivers in use. ) Communication between emergency services would require all Tetra and similar transmitters to have independent power generation facilities. If this is the case, then such networks would continue to function as long as hand-held radios had power. Shortwave would be a useful source of information for some from other countries, although services are shrinking. However, military and amateur-radio (eg Raynet) transceivers would be a valuable backup for emergency services.

The issue of current interest is the future of radio, rendered complex by advances in technology, duplication and cost factors. DAB may well develop into the main platform, complemented perhaps by separate networks on DAB+ and FM. If Radio5 and local radio were exclusively on AM with wide coverage from a minimum of transmitters, duplication costs could be avoided - and a skeleton AM network would be available at a moment's notice in the event of a major national emergency. Webradio offers thousands of stations, but is limited to wifi radio and computer-based listening. 3G and 4G may become a more desirable option if affordable flatrates become available.


michael's 869 posts

Stan: There is no doubt that analogue radio will continue - as you say, its relatively cheap and robust. LW is gradually losing listeners throughout the world, but seems to survive in areas like North Africa, where a transmitter with a long reach which can be picked up by relatively cheap equipment makes sense. In the development world, the phrase 'appropriate technology' has been used for a long time, and broadcasting is little different.

However, technology does move on, and even well tried systems get left behind. In the UK, DAB and digital broadcasting in general is gaining ground, but its the public which will ultimately decide. Often, how a technology develops has little to do with quality, and often surprisingly little to do with price (IPads still sell in huge numbers, despite their relatively high cost). Its about costs, usability, availability and whether it 'clicks'. I'd like as many choices as possible, but it does seem we now live in a digital world. That Sony does look nice though, and I agree, the Evoke 2 is a very nice bit of kit (the wood surround really helps with the tone).

MikeB's 2,579 posts
Saturday, 26 April 2014

Briantist: "The bit I don't get is: if you can only get Radio 4 on long-wave, why are you paying the Television Licence Fee?

If you can get any form of TV in the UK, BBC Radio 4 is carried on it. So you don't need long-wave... "

Who would seriously want to listen to radio via TV and burn many times as much energy, for the same result, as a stand-alone radio, whether Analogue or even DAB? Someone on here was surpirised that radio listening via TV "only" accounted for 5% of all listening. I am surprised it is as high as that. I mean, for one thing, if I put the TV on, I usually do so because I want to watch something, and obviously also the enegry cost factor. Which bright spark thought of broadcasting radio via TV anyway?

michael: I see what you mean and I agree with you. The only thing I will say is that given the incredibly low number of people who don't even have a SW capable radio, or wouldn't know how to use it even if they did (yes, SW listening does require considerable dexteriety), I don't think it would be as suitable as FM or MW for communicating emergency information from Government to the populace.

MikeB: Agreed. I think it's also about convenience. I also happen to think that, to a degree, this appetite for IPads and other new-fangled technologies is due to them being very "trendy" at the moment (I don't have one, and certainly won't be getting one any time soon).

Stan's 27 posts

Stan: "Who would seriously want to listen to radio via TV and burn many times as much energy, for the same result, as a stand-alone radio, whether Analogue or even DAB? "

I'm going to refer to How Many Watts? The Cost of Using your Gadgets and Battery energy storage in various battery sizes and MX1400B4 - General Alkaline - Duracell Direct co uk

Let's see. A pack of 4 x C batteries costs £9. Each one supplies 9.56 Watt-hours (Wh). So the four of them provide 0.03824 kWh.

TV - 32" LCD (Sony Bravia KDL32S3000) uses 115W an hour (0.115kWh) , at a cost of £0.012 per hour.

So, I can watch the TV - even if only for radio - for 750 hours for the cost of a pack of C batteries.

Because, of course, battery power is unbelievably expensive - £235 per kWh compared to mains electric at about £0.104p per kWh.

Yes, batteries do cost 2263 TIMES more to power a device than the good old mains.

(I can't believe that anyone really considers the cost, at a penny an hour, of having the TV on!!!)

Briantist's 38,908 posts

It's a bit of a biased cost analysis. As I suspect most people plug their radios into mains nowadays.

Anyway there are other reasons why it's not a good idea to listen to radio on a TV, such as shortening the it's life-span. It wouldn't be so bad if TV's could be configured to switch off the screen after a few seconds and wake up when a button on the remote is pressed. But that ship has sailed... (52.9548,-1.1581)

SeeMoreDigital's 40 posts

SeeMoreDigital: he did very, very specifically use the words "as a stand-alone radio".

The radio stations have a screen saver option. It's red+0 on Freeview and green on Freesat.

Briantist's 38,908 posts

Sorry Brian, I missed that comment by Stan.

Personally I use rechargeable batteries in all just about all of my battery powered gear. And would not even consider buying a battery powered product if it did not offer a battery recharging option.

And yes you can manually switch off the screen, but it's not done by default (and there's no configurable menu option)?

This topic is raising some interesting points... (52.9548,-1.1581)

SeeMoreDigital's 40 posts

Stan: TV's having the capacity to listen to radio is nothing new. Back in the late 1970's I remember visiting my grandmothers familiy in a mining village in South Wales - because of the mountains, they had a central aerial for the village, and in order to listen to the radio, you used the TV (it seems very odd at the time..). My Philips CRT has the capacity to listen to FM. The simple reason why listening via your TV is not very popular is simply because most people have one TV, and its in the lounge. Which is pretty useless if you want to listen to the radio while washing up...

As for energy consumption, I can think of pretty much nobody who even thinks of such of such a thing when deciding when to use their TV. In fact Brianists figures are for LCD TV's - a Sony 32in LED offically uses 54Kw per year (4 hours per day for 365 days - 36w per hour?) - so much less than an LCD. And of course most radios are plugged in at the mains (Pure's actually dont use batteries any longer - you buy a power pack which recharges when you plug it in the mains).

'IPads and other new-fangled technologies is due to them being very "trendy" at the moment' - actually tablets are hugely popular, and very useful (80% of the things most people do on their laptop can be done on a tablet - and they are very easy to use). In fact one of the things I do with my Ipod touch is to read this site, make comments, and listen to pretty much any radio station in the world!

And to put into context the cost of a tablet, while I couldn't find the original cost of the Sony radio you have , I notice that back in 1976, you could get a Pye radio relatively similar in spec for £49.50 Vintage British Argos 1976 Catalogue | Flickr - Photo Sharing! . Thats around £310 today! Basically the cost of a 16GB Retina Ipad or Galaxy Note.

MikeB's 2,579 posts
Sunday, 27 April 2014

1976. That takes me back...

I bought a JVC 3060 (Radio, TV, Cassette Recorder) in 1976 from a shop called Laskys in Nottingham, under the Victoria Centre. It had a 3 inch black and white TV screen with UHF/VHF tuners and FM, AM, SW tuners. I used it to pick-up long distance TV.

Unbelievably it got stolen and returned twice! The second time it was stolen, I thought it was gone for good, so purchased the upgraded JVC version, which had a 5 inch colour screen. Sadly, this too got stolen from my place of work (in 1987) but never came back.... Good times. (52.9548,-1.1581)

SeeMoreDigital's 40 posts

MikeB: That Sony of mine was, at the time, very much at the top end of electronics in quality and, unbelievably, STILL beats that fuzzy sound that many DAB's bought for under £50 churn out (when it's switched to FM).

Being 26, I didn't buy it from new but found it in a skip. Another example of perfectly good technology being discarded simply for not being "modern" or "trendy" enough. I suspect whoever chucked it has now gone through several of those devices you call tablets/ipads, whatever, don't really know much about them. But, alot IS based on trends. I suspect most people would know no better than discarding old radios like my Sony because they fear it wouldn't look "up to date" enough to have on the sideboard in the living room. Talk about daft...

Stan's 27 posts
Select more comments
Your comment please