More digital radio stations. Ofcom - finally - proposes DAB+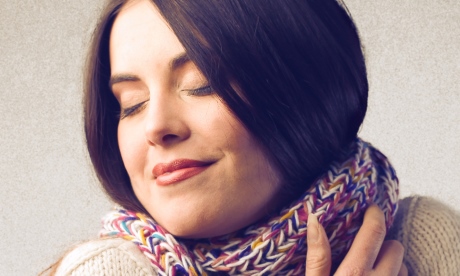 Brian Butterworth
published on
UK Free TV
From the new consultation document, Broadcast Digital Radio Technical Codes and Guidance Consultation on updates and amendments

The proposal is to allow the use of the High-Efficiency Advanced Audio Coding in addition to the MPEG-1 Audio Layer II that is used to encode the sound into the DAB broadcast. It does not change the fundamental levels, which remains Orthogonal frequency-division multiplexing.

Ofcom says, in Section 2 Introduction of alternative audio encoding: DAB+

2.4 Use of HE-AAC encoded services within a DAB multiplex has been termed DAB+. The benefits of DAB+ are that it enables audio services to be broadcast at a higher sound quality for a given bitrate than MP2 or to fit additional services into a multiplex at a lower bitrate than MP2 but with equivalent quality. This provides the opportunity to carry many more services and/or better audio quality for services operating in the same spectral occupancy.

2.5 In our 2007 consultation The Future of Radio we said that adoption of DAB+ could be desirable if this was the future direction of DAB across the world. DAB+ is now being adopted in many countries across Europe as well as Australia and other parts of the world.

2.7 It is likely that a complet change to DAB+ in the UK would be a longer term transition that would take into account the installed base of DAB-only receivers in the UK and the current relatively low level of penetration of sets that are compatible with DAB+. It is however likely to be beneficial to include the DAB+ standard into the Digital Code and to permit its limited deployment now and therefore enable the future wider adoption of the technology in the UK.

2.10 Inclusion of DAB+ in the Digital Radio Technical Code does not provide consent for services on existing multiplexes to switch to DAB+. Ofcom would however consider requests for services to switch to DAB+ from operators of existing multiplexes, taking into account the reasons for the request and the potential impact upon listeners that such a change would entail.

I am going to make a guess that this is going to please all the readers of UK Free TV!
Comments
Sunday, 27 April 2014

Stan: The Sony was a good find, although people put things in skips for all sorts of reasons. Of course the main reason the radio sounds so good is its apparently very high quality 5w speaker - comparing it with a Pure Evoke 1S on FM would be interesting (my Pure Flow is just 2.5w).

As for up-to-date equipment, check out how much any B & O equipment goes for on ebay - vintage/retro is in. And expensive!

MikeB's 2,579 posts
Monday, 28 April 2014

Brian is guessing that this is good news for all readers: wrong. As an early adopter of DAB I have several radios throughout the house, all of which I assume are basic DAB radios. They cost a lot of money, yet some people would want them to be obsolete. How can I tell which of my radios can process DAB+ and which ones are heading for a a skip? It would be helpful if a birdsong channel could be set up transmitting DAB+ only, so folks can decide whether their radios work or not.

Thistimemaybe's 11 posts

Thistimemaybe: I really, really wouldn't worry too much at this point: it would be suicidal for ofcom to now say that all these DAB radios that people like yourself have bought in good faith would now be pretty much obsolete; They will allmost certainly continue to broadcast on DAB as the basic digital channel to avoid making all those DAB's obsolete. Also, you neglected to mention the precise make/age of your radios. Some (especially PURE's) may well be DAB+ adaptible, it could just be a matter of taking them to a radio workshop.

And if the worst comes to the worst you will just have to have the same plan as I have for my 35 year old Sony 4 band reciever in the event of any switch-over - it will be retained for listening to micro-local stations which will continue to expand on FM (I assume that you radios, like all DAB's, can also recieve FM).

Stan's 27 posts

Britantist: Precicely. My radio is plugged into the mains and is perfectly audible even when tuned to LW (for some reason, FM reception in my area for radio 4 is quite patchy). So, while I wouldn't worry too much about the difference between the cost of energy for having the TV and my radio, putting the radio on surely seems like, well, the natural thing to do if you want to listen to it. Same as putting the TV on seems the natural thing to do - if you want to watch something.

MikeB: What you have told me about TV radio in Wales sounds interesting, I would have thought they would have just used MW?

I haven't heard anybody suggesting that TV radio should be switched off and yet ofcom are proposing to switch off Analogue (for national stations, anyway) when HALF of listeners are still using it. That surely borders on insanity.

Stan's 27 posts

Stan: I agree about Thistimemaybe's DAB radio's - it will happen at some point in the future, and by then those radio's might be defunct anyway. Since DAB+ didn't really become standard until 2007, if you got them a decade ago, its unlikely. However, I wouldn't worry, and just cross that bridge when we come to it.

As for Wales - this was a long time ago, but I think the fact that the village was in a deep valley meant that reception was generally pretty awful, hence the central aerial high on the mountain and a cable system. These days, I suspect that Virgin or Sky has a good amount of business in the area!

Again, it should be repeated that analogue will only be switched off when there is enough coverage and there is at least 50% of the population listening via digital. Since they have not yet pulled the plug on LW, when the numbers listening are so low, means that FM is unlikely to go anytime soon.

MikeB's 2,579 posts

Thanks for the reassurance, Stan & MikeB. I still think that birdsong channel would be a good thing when it eventually starts to happen, though.

Thistimemaybe's 11 posts
Tuesday, 29 April 2014

MikeB: DAB+ is still in infancy as far as we in UK are concerned. I haven't heard any other mention of it's arrival to Britain than here.

Yes. What I'm trying to say is that it just doesn't seem right to talk about pulling the plug on Analogue for national stations when many millions (half of all listeners) will still be using it, yet I haven't heard anybody suggesting radio via TV should be cut even though it its used by 5% of all listeners!

Another thought is that the 25% or so who have bought into DAB (over 20 years!) are the easier part to convince, or they are lucky they can receive a visibly (or audibly, rather) superior digital signal. I bought a DAB last year for trial and the sound was so tinny that it went back the next day (it cost £29 at the B&M discount store, but was originally worth £79.99) . Give me a strong FM signal any day of the week. Just lately, sales of DAB radios have been flat anyway, and I suspect that come the switch-over most people like me who are more than happy with their old faithful Analogue recievers will either swap for local stations or some might even stop listening to radio altogether. As you said in an earlier post vintage is in. That appetite for vintage valve wirelesses (most of which can't even receive FM!) is not going to go away, and those listeners may be less than amused if they their treasured sets are made redundant for no real benefit to ANYBODY except the big boys who will save on not having to pay dual transmission costs. Well, of course, the freeing-up of FM will give small local/community stations more room to expand (which is, in fact, part of the Government's plan), but for most people, it will be a real headache. In fact, I think those stations that remain on FM past the switch-over could well have a considerable increase in audience on the back of this. So it might not be all bad after all. Even MW could thrive because there are an awful lot of old wirelesses still being lovingly used every day, which might be hard for tech geeks to believe but there you have it, that's definite.

I agree about LW but I suspect being as they are now spending a fortune on refurbishing the Droitwich mast the frequency could be used for other purposes (even if, like me, you don't REALLY believe that a submarine captain would think Britain has been nuked if they couldn't tune into the Archers). And yes, if LW listening is still (quite rightly, in my *personal* opinion) significant enough for me to consider, I certainly don't expect ALL MW/FM to be completely silent in my lifetime.




Stan's 27 posts

And yes, if LW listening is still (quite rightly, in my *personal* opinion) significant enough for me to consider, I certainly don't expect ALL MW/FM to be completely silent in my lifetime.

I meant "for the BBC to consider".

Stan's 27 posts

Stan: the number of households with at least one DAB set is 46%, the 24% figure is DAB's share of all listening.

Sales of DAB radios have been flat since 2010, but sales of analogue radios have fallen in every year since 2010. People are not buying radios as they used to because they are built into many other devices, however the fall in overall radio sales is purely down to fewer analogue radios being purchased.

Mark's 181 posts

Mark: that's true. But it's also true that DAB listening accounts for only 25% of all radio listening. The other 10-11% are internet/smart phone, or some other digital platform. I also know several people who have their DAB radios switched to FM.

Stan's 27 posts
Select more comments
Your comment please