If Scotland votes Yes, what would happen to Free TV in the rest of the UK?

Brian Butterworth
published on
UK Free TV
The psephologist in me is not that convinced [1], but with stories around today such as BBC News - Scottish independence: Pound falls after referendum poll it does seems like a time to look at the view of the poll from the England-Wales-Northern Ireland (EWNI) side.

See What could happen to Freeview if Scotland voted to become independent? and An Independent Scot would still be able to watch the BBC on satellite, surely? for the Scottish perspective.


The view from London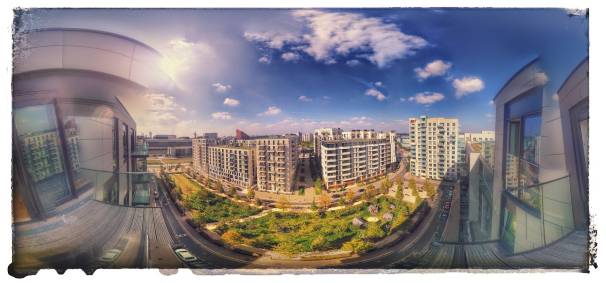 On the whole I am disinterested in the outcome (as I live in
London
), of course, but I think it worth wondering what could happen.
Of course the vote is just the start of a process. There is pre-nuptial agreement in this situation. If there was a Yes vote in 10 days, then a negotiation would start.
Weighty matters (nuclear submarines, membership of NATO and the EU) will take precedence, but at some point the subject of the divorcing nations TV and radio will be addressed.
As you probably well know, the Scottish legal system is separate to that in England and Wales. If laws or contracts have been drawn up it is quite likely that they will be able to continue in the two jurisdictions as if nothing had happened.
"Border" television
The most obvious question is about the
Channel
3 "Border" licence, which is held by ITV plc. The Scotland part of this covers 100,000 homes (0.4% of the UK total) and it seems likely that ITV might have to make arrangements to sell this to STV plc.
Arqiva
The six
Freeview
multiplexes are allocated to their owners in a number of ways. It is possible that the new Scottish government will just allow the current system to continue, so Arqiva will continue to largely own and wholly operate the system (ITV plc will continue to licence the "SDN"
multiplex
).
There is a good question about the "
Digital
3 and 4 Ltd" arrangements in Scotland: this is a good example of where an decision about splitting an existing contract with legal commitments (to Arqiva) and service obligations but little in the way of liquid assets might get bogged down.
Channels 4 and 5
However, in the extreme example that Scotland chooses to close down Freeview (to use for 4G broadband or a pay TV service) the broadcasters that operate on "gifted" bandwidth and rely on the advertising income they make would see a 8.3% cut in their funding. This would be
Channel 4
and
Channel 5
in particular. It could be possible that in the longer term that selling advertising space into what is a "foreign country" might carry additional costs and risks.
ITV plc
As ITV plc does not broadcast Channel 3 in Scotland, but resells the programmes it makes to STV, this relationship will be the least likely to change for an English company.
EWNI-BBC
As for the BBC, it is possible that the discussions after a Yes vote would allow the BBC to continue as it is, with the people of Scotland paying the
TV Licence
and the revenue from this being handed over to a single body for the Scotland and EWNI.
This seems an unlikely outcome. From a EWNI perspective if the BBC in Scotland is legally replaced by another broadcaster, and the licence fee handed over to that, the question is how
services
would be changed.
One important question would be as to the nature of the transfer of BBC assets to the Scottish State Broadcaster (
SSB
). It could be that the assets are "ceased" and kept (given that some claim the Scottish Government will not accept any UK dept).
£161m a year?
It seems likely that the EWNI-BBC would have 8.3% (£332m) chopped from the budget. However, this would be tempered against the savings made from not having to provide an extensive
terrestrial
transmitter
network
in Scotland, not having to collect the fee in Scotland (£9m).
The SSB might demand 8.3% of BBC Worldwide, which would cost EWNI-BBC another £13m a year in lost income.
However, even if
BBC Scotland
(plus BBC Alba, the Scottish
radio stations
) costs as much as £175m, this would leave a shortfall in the BBC budget of £161m.
However the question would then be: can the BBC charge SSB at least £161m a year to provide their
channels
? Would the SBS want the
BBC News
channel, or just the pick of shows like Strictly and Doctor Who?
If SSB pays only £50m for very selected BBC content, the £111m hole in the BBC budget would all of English local radio, 90% of Radio 4, all of Radios 1 AND 3, or putting up the TV Licence by £5.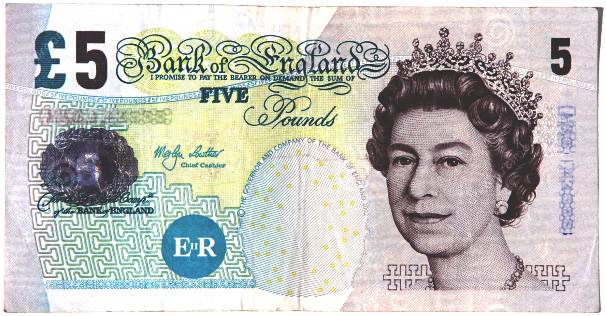 A Scottish Yes could mean a fiver more every year on the TV Licence for the rest of the UK.
Another change that the EWNI-BB would no longer be required to make programmes in Scotland, so this could mean more money spent in other parts of England, Wales and Northern Ireland.
You can see the figures on the
TV Licence decriminalization: just how much is it going to cost you?
page.
In conclusion, the vote in 8.3% of the UK in 10 days could inflict changes on the level of the TV Licence, the programmes you are shown on TV, where people are employed to make TV.
It is hard not to disagree that such a change is being made without consulting the 91.7% of voters who will see things changed.
[1]
Scotland: Don't panic yet - the YouGov poll might be a red herring - Mirror Online
Comments
Wednesday, 10 September 2014

Peter: All the UHF frequencies in use for Freeview in Scotland are already fully co-ordinated with the rest of the UK and the rest of Europe - if Scotland gains independance the ITU/EBU will simply transfer the usage agreement to the new Scottish government. They will not withdraw and then attempt to reallocate channels that are already fully co-ordinated. Frequency allocation will remain the same.

As for whether the BBC will maintain its presence, or whether any other organisation will be able to take over, thats altogether a different issue!

MB's 16 posts

MikeP: Yes, indeed.

I think one other thing that people are not really thinking of is, if a state starts declaring that they intend to cease even one asset that it doesn't own, then this will cause what is called "capital flight" which is where business, investment outfit and individuals who can move their funds or assets out of the position where they it might stand a chance of be ceased.

This is the same what happens "bank run" where a people get spooked and then there are massive queues (online and outside branches) causing a "herd mentality" which is very hard to then stop.

You can see the same problem arising in independent Scotland refusing to service debt the market things it should: only those lenders who are prepared to take an large risk (with Wonga style interest rates) will lend to such an entity.

Briantist's 38,908 posts

@MB: I suspect that there is some truth in what both you and Peter have said.

There will be considerable issues.

Two that spring easily to mind are UK-wide SFN networks (the BBC national DAB being a prime example) and the likes of the Calkbeck region - TV regions | ukfree.tv - 12 years of independent, free digital TV advice - where mast, located in England, serves a considerable number of homes in Scotland.

Also, UHF TV relays tend to use "other area allocations" to fill in the gaps. This is "internal allocation" rather then "international" at the moment, so these could be a problem.

The issue with the BBC isn't so much about "maintain its presence" as the ability of the Scottish Parliament to cut the funding, and also the question as to the ramifications from the "nationalization" of BBC assets in Scotland.

Briantist's 38,908 posts

@Mike Dimmick Thank you for your detailed explanation of the legal situation. However what I do not understand is that how on one hand you state, no doubt correctly, that "This gives the BBC power to enforce TV licensing in the dependencies" but that in 2009 the Tynwald setup a review to decide whether or not to continue with the licence fee, as reported by the BBC. BBC News - Isle of Man advised to maintain TV licences If the BBC can enforce TV licensing on the Isle of Man regardless, what would be the point of a review to decide whether to continue with it or not? And presumably a similar situation exists in Jersey, Guernsey and Sark? According to various sources, the governments in the Isle of Man and Channel Islands only have to accept legislation passed by Westminster if their parliaments approve. One also has to remember that even if the result of the referendum is "YES" which is looking increasingly probable, the terms of separation will be negotiated and that it is unlikely that Scotland will get everything it is asking for, just as Ireland was disappointed with the treaty of 1922.

Corin's 91 posts

Briantist: Since Arqiva own most of the masts it doesn,t really matter where it is located. Calbeck having a second set of PSB mux transmitters specifically for Scotland should present no real problem in the event that a different broadcaster is appointed to serve Scotland. Suppose that there is a "no" vote, but Scotland takes responsibility for licencing its own broadcasting, as part of the deal for extra powers for the Scottish parliament. Would ITV bother about losing the asset of Border Scotland's territory to STV, or would it rejoice at shedding a liability? Some commercial radio broadcasters are already geared up to being "Scotland friendly" - Bauer Media and Talksport for example. A new SBC would no doubt work with the BBC for some content, even if it wasn't an ams length part of the BBC. The SFN on DAB could present problems however, if , for example, it was decided to create a Scottish equivalent of Radio 1! I would expect Radio3 and Radio4 to remain available as they are currently, funded partially by Scottish licence payers, as the SBC would be shooting themselves in the foot to deprive Scottish listeners of some unique services that they might enjoy.

KMJ,Derby's 1,811 posts
Thursday, 11 September 2014

The main thing that comes to mind is, will Scotland's TV and radio broadcasts need to be encrypted (as Eire's TV is) so the rest of the UK will not be able to get them. Or may I say England and Wales broadcasts also encrypted so Scotland can't get them? So the end of free from encrypted TV is in sight, meaning that all TV will have to have some kind of card (as Freesat from Sky is now) system. Sat TV is easy, but how do you stop transmissions from masts crossing borders?

Iain Davies's 38 posts

Iain Davies: The amount of overspill from DTT masts is not worth worrying about. The situation already exists where the broadcast rights to a football match may be restricted to Scotland, resulting in satellite and internet services being unable to show it, but DTT transmission is allowed. Similarly the encryption on RTE prevents reception over much of Europe via satellite whereas DTT is free to air with slight overspill into Wales. Remember too that European law prevents encryption purely to restrict territory, hence why RTE is part of a Sky package and spot beams have been introduced on free to air satellite services.

KMJ,Derby's 1,811 posts
Sunday, 14 September 2014
S
S Tunstead
3:37 AM
Alderley Edge

Surely the BBC's assets belong to itself, not to the state?

An independent Scotland couldn't seize them as part of an SSB. I suspect the BBC would simply withdraw from Scotland, selling any assets it has in the country.

I would strongly object to an EWNI Licence Fee being used to fund programmes for a foreign country.

S Tunstead's 14 posts
S's:
map
S's Freeview map
terrain
S's terrain plot
waves
S's frequency data
S's Freeview Detailed Coverage

as a resident in Dumfries I get border tv scotland on freeview but also england on freesat so it would seem I could continue to watch itv and bbc english ( and wales/ni ) if necessary on fresat?

charlo's 17 posts
Select more comments
Your comment please