Lots of ways UK Free TV is little bit better today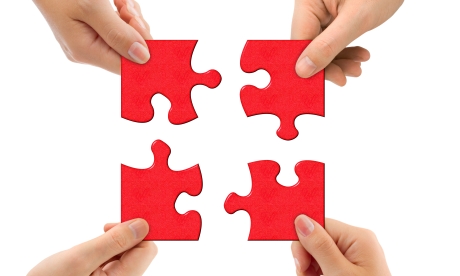 Brian Butterworth
published on
UK Free TV
All channels page
https://ukfree.tv/channels/all
The ever popular "all channels" page has been tidied up. This was a lot of very old PHP3 code that I refactored to modern standards. The internal changes mean I can sort out several long-standings issues. For clarity the symbols used now have pop-ups to explain their meaning (Sun symbol= daytime). Also each channel type is on a separate paper and most channels now have popups so you can find out more without having to click.

The format is clearer with more space and also extra gaps every five rows. Each of the watch now (or listen now) buttons has been checked to ensure it takes you to the correct live page.
Fixed broken auto links and added new link popups and glossary
The code I wrote for UK free TV automatically adds links to help answer questions you didn't even know you wanted answering. This applies to both above the line and below the line posts.
This has been both fixed and extended. The fix is the code no longer tries to stuff links into existing links! The upgrade is, as shown here: glossary help is now shown with green double underline and pops up on the page when you click/hover; off-site links still show the "favicon" for the site linked to.
In addition, any link to a story or other page here on UK Free TV shows a popup "tooltip" with the summary of what can you find there:

Satellite footprints
https://ukfree.tv/extras/satellite_footprints
In the backend I have also written some new tools to ensure that I get regular notifications of changes to the satellite allocations, so this page is always up to date.
The same tools also check the data for Freeview and Freesat channels being moved, renamed or replaced.
Watch TV live and listen to live radio now on the web
https://ukfree.tv/channels/live
This page has a new larger, responsive format. All of the links have been checked, of course. There are also tooltips for each station.

Other fixes
Stories that are being read are, once again, being promoted to the top of section pages. An error was not reviving the stories and allowing them to fester in the "Other stories" lists.
The "meta description" are no longer excluding "pointless" words, so you can read them.
Several pages were missing titles, these have all been found and fixed.
Comments
Monday, 20 July 2015

Forgot to mention that the "toolbar" that shows on the channel information page is now identical the the output on the "all channels" page, which means better format including a bigger icon.

Briantist's 38,908 posts

I hope you're better now I like your site

Peter webber's 1 post
Tuesday, 21 July 2015

Peter webber: I'm pleased you like it.Not going to be better for some weeks yet, so plenty of time for new code.

Briantist's 38,908 posts
Monday, 27 July 2015

Any chance of being able to listen again to radio 3 programmes on my smart Samsung TV using BBC Iplayer?

Ian's 4 posts
Tuesday, 28 July 2015

If you find yourself at a loose end during the rest of your healing period, Brian (and may it be short) - how about bludgeoning the Freeview powers-that-be into demanding higher standards for qualifying for the platform?

I'm thinking of channels like Pick, Quest, CBS Reality, TruTV - who should not be allowed to broadcast unless they include Series and Episode info in the EPG, and subtitles where they were available for the original production.

Another problem. not confined to the trash channels, is poor sound quality - the use of "audio compression" (is that the correct term?) to increase the volume of adverts, and background tracks that drown the foreground. Grrr.

Just getting it off my chest, "it" having been simmering there for donkeys!

Patricia's 8 posts

I'm experiencing problems with the pop-ups and glossaries. Those that appear nearer the right hand side of the page are cut off as soon as the pop-up goes beyond the white border of the page, so that you only see a part of the text. I'm using Chrome as my viewer, if that is significant. Apart from that problem, the appearance of the pages is fantastic and is a measure of the efforts you have put in.

Brian Mathieson's 11 posts
Saturday, 1 August 2015

This is a test message from the development machine.

Briantist's 38,908 posts

And this is a test from the secure server

Briantist's 38,908 posts

This is another test from the secure server to ensure that when emails is sent out from there it has images in this time.

Briantist's 38,908 posts
Sunday, 2 August 2015

Briantist: Experiencing problems (as seen below) when attempting to access the site via Firefox, although it seems to be OK, albeit a little slow to load on IE11, this having only occurred since this morning and shows up exactly the same on both my PC's.


Fatal error: Class 'applicationrouteallcomments.php' not found in /var/www/public_html/framework/routetoRouter.php on line 120

jb38's 7,179 posts
Select more comments
Your comment please