What would you like to see on Freeview in place of BBC three?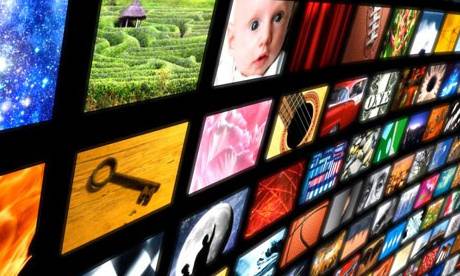 Brian Butterworth
published on
UK Free TV
I have covered the whole should-they-shouldn't-they of taking BBC Three online several times, but now it looks like the BBC is going ahead with abandoning the brand as a TV station, what is going to happen to the old assets?
BBC Three has always shared it's bandwidth with the CBBC channel. The kids channel closes just before 7pm, with BBC three getting going on the hour. During the day on Freeview the number 120 maps onto the "slot" and in the evening it's the number 7 (it's 613/617 and 115/147 on Sky/Freesat).
The BBC are going to extend CBBC until 8pm, and there was a proposal to use the 8pm-4am for a plus one for BBC One (as this would avoid all the regional programming at 6:30pm). This idea was met with horror by ITV (owners of ITV+1, ITV2+1, ITV3+1 and ITV4+1) who saw it – quite rightly - as a land grab during peak time.
Looking a gift horse in the mouth?
There is a problem: on Freeview the BBCA (or PSB1 or Multiplex 1) licence was gifted to the BBC by the Broadcasting Act, but it specifically forbids the BBC from using for non-BBC output.
This isn't a problem for the Freeview BBCB (aka PSB3 aka Multiplex B) as the BBC won this in an open auction, not is a problem for the satellite capacity that the BBC rents directly from Astra of Luxembourg.
A problem, however, for the BBC is that multiplex B is broadcast to 27.8m homes but in a format that only Freeview HD boxes can use. This means that the price is high (due to needing to be sent out from 1,190 masts) but can only be seen by a small proportion.
This compares to the COM multiplexes that only cover 19.8m homes, but can be seen by all of them. Not the most enticing proposition.
BBC FOUR HD?
It seems quite likely that BBC FOUR HD will move from the "extra" multiplex that is broadcast from just 30 sites (to 16m homes, perhaps) to BBCB so more people can watch it. This will leave the "cheap slots" on Arqiva's com7 and com8 for more commercial channels.
Rules is the rules
The DMOL rules for channel number on Freeview suggests that BBC FOUR will move up to slot 7 and the BBC will have to abandon slot 9. This means the next lucky channel to start up will be able to get it.
This is unless the BBC can convince DMOL that it can pass it to Dave on 12, and then shuffle the UKTV channels (Really, Yesterday and Drama) along a bit.
So, what to do with the 8pm-4am slot on Mux 1?
There are other possibilities. The BBC could move the Red Button stream to channel 9 and using the capacity only after 8pm, perhaps?
Any ideas?
Remember the BBC can't sell the space to anyone else.
Comments
Sunday, 16 August 2015

Brian Wright: How can an edit be performed to a recent post.?

Brian Wright's 77 posts

Brian Wright:
My Previous post should read.

Get rid of BBC4 . This will allow the BBC to add more original programs on BBC 1 & 2 and BBC 3 can concentrate on more outlandish programming.

That way we can hope for a reduction in the foodie /cooking programming & endless variants!!.

I could not find a way to edit once I had posted it.

Brian Wright's 77 posts
M
MikeB
10:44 PM
Macclesfield

Nick Anderson: Because then who would pay extra for UK Gold when they could get for free?


MikeB's 2,579 posts
MikeB's:
map
M's Freeview map
terrain
M's terrain plot
waves
M's frequency data
M's Freeview Detailed Coverage
Monday, 17 August 2015

Briantist: Film Four H.D. is on Sky too.

Alan G's 19 posts
Alan's:
map
A's Freeview map
terrain
A's terrain plot
waves
A's frequency data
A's Freeview Detailed Coverage
D
Dave Rogers
4:37 PM
Newhaven

Since when has BBC 4 had food and cooking programming?

I agree entirely that BBC 4 should move to channel 7 and that 105 then goes to BBC 4HD so that those of us who enjoy music and science programmes (and almost everything else on BBC 4) can at last have a decent HD picture. Okay I know iplayer and Youview show BBC 4 in HD on demand but why not let us see it in 1080i or better at the time of delivery? Along with Dave, Quest and one or two others BBC 4 is often the only channel showing anything worth watching for those of us not into yet another drama/soap, game show or sporting event.

Dave Rogers's 14 posts
Dave's:
map
D's Freeview map
terrain
D's terrain plot
waves
D's frequency data
D's Freeview Detailed Coverage

If BBC 3 goes from Freeview, let's have ITV4 on Freeview Lite at last!

Andy's 9 posts

Andy: ITV4 is coming to Freeview Lite.

Dave Lindsay's 5,724 posts
M
MikeB
6:32 PM
Macclesfield

Dave Rogers: I entirely agree that BBC4 is an excellent channel, and therefore have to disagree with Brian. In fact BBC4 is a kind of BBC Kryptonite - in fan base tends to be older, vocal and often influential - TV critics love it and its the sort of thing that even the likes of John Whittingdale thinks the BBC should be doing. In fact BBC3 actually has better viewing figures, but its audience is less likely to write to the Times in protest, hence its demise.

On the other hand, BBC4 is in HD already, so any move would make no difference.

Brian - I'm not sure that there are that many more or less food programmes on the BBC than 20 years ago. Bakeoff and its offshot is the biggie (or Masterchef when its on), plus on BBC2 Hairy Bikers, Rick Stein, Great British Menu, and so on (the lovely Rachel Khoo with her Little Paris Kitchen was a favourite of mine). However, the BBC can argue that they are popular (we all have to eat), and its hardly constant. If I get time, I'll check on the BBC Genome website to actually see what there was, but I do remember Floyd, Food and Drink, and I can even remember Fanny Craddock!

One thing everyone is forgetting is that BBC3/4 basically 'share' with CBBC/Cbeebies. They stop and then the others start. The Mux is a BBC mux, so channels can't just be handed over to ITV, etc, and if you get rid of a channel, you'll either have to fill it with something, or have a caption card.

In an ideal world, BBC3 would continue its good work where it is. BBC1 + 1 makes a lot of sense, but the Trusts idea of extending the hours of CBBC fits in with the changing bed times of my kids. Extending transmission to 9pm would allow some of the content currently on BBC3 to be shown, or at least versions of it. Certainly stuff like Stacey Doolan Investigates could be cut for either channel (she already does very goos stuff for both stations). Of course after 9pm, there could well be BBC1 + 1.


MikeB's 2,579 posts
MikeB's:
map
M's Freeview map
terrain
M's terrain plot
waves
M's frequency data
M's Freeview Detailed Coverage
D
Dave Rogers
7:18 PM
Newhaven

Mike B,

Thank you for your kind words........!

I suppose I could receive BBC 4HD with a massive injection of cash to uprate my aerial (I am on high ground above Newhaven: line of sight with Whitehawk transmitter, decent amplified aerial on a mast with 24db of gain and split to front room and rear bedroom), but am I being selfish in wanting BBC 4 in HD from my current set-up? See Briantist's estimated figures for reception in the main article.

I have enjoyed BBC 3's output for some years (Being Human in particular shows what is possible and Glastonbury coverage has been good over the years) but now I grow weary of repeats of Family Guy and Russell Howard which do not really merit HD. I do not read newspapers but your comments ring true....I simply tell it as I see it!

In summary: BBC 4HD on 105, please, and some more good channels elsewhere in HD if possible in the near future.

Dave Rogers's 14 posts
Dave's:
map
D's Freeview map
terrain
D's terrain plot
waves
D's frequency data
D's Freeview Detailed Coverage
Select more comments
Your comment please