What would you like to see on Freeview in place of BBC three?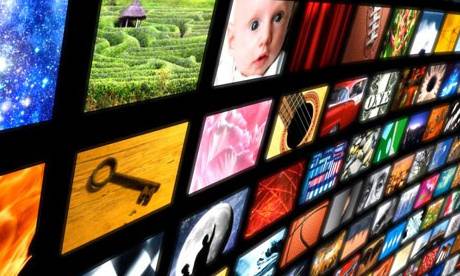 Brian Butterworth
published on
UK Free TV
I have covered the whole should-they-shouldn't-they of taking BBC Three online several times, but now it looks like the BBC is going ahead with abandoning the brand as a TV station, what is going to happen to the old assets?
BBC Three has always shared it's bandwidth with the CBBC channel. The kids channel closes just before 7pm, with BBC three getting going on the hour. During the day on Freeview the number 120 maps onto the "slot" and in the evening it's the number 7 (it's 613/617 and 115/147 on Sky/Freesat).
The BBC are going to extend CBBC until 8pm, and there was a proposal to use the 8pm-4am for a plus one for BBC One (as this would avoid all the regional programming at 6:30pm). This idea was met with horror by ITV (owners of ITV+1, ITV2+1, ITV3+1 and ITV4+1) who saw it – quite rightly - as a land grab during peak time.
Looking a gift horse in the mouth?
There is a problem: on Freeview the BBCA (or PSB1 or Multiplex 1) licence was gifted to the BBC by the Broadcasting Act, but it specifically forbids the BBC from using for non-BBC output.
This isn't a problem for the Freeview BBCB (aka PSB3 aka Multiplex B) as the BBC won this in an open auction, not is a problem for the satellite capacity that the BBC rents directly from Astra of Luxembourg.
A problem, however, for the BBC is that multiplex B is broadcast to 27.8m homes but in a format that only Freeview HD boxes can use. This means that the price is high (due to needing to be sent out from 1,190 masts) but can only be seen by a small proportion.
This compares to the COM multiplexes that only cover 19.8m homes, but can be seen by all of them. Not the most enticing proposition.
BBC FOUR HD?
It seems quite likely that BBC FOUR HD will move from the "extra" multiplex that is broadcast from just 30 sites (to 16m homes, perhaps) to BBCB so more people can watch it. This will leave the "cheap slots" on Arqiva's com7 and com8 for more commercial channels.
Rules is the rules
The DMOL rules for channel number on Freeview suggests that BBC FOUR will move up to slot 7 and the BBC will have to abandon slot 9. This means the next lucky channel to start up will be able to get it.
This is unless the BBC can convince DMOL that it can pass it to Dave on 12, and then shuffle the UKTV channels (Really, Yesterday and Drama) along a bit.
So, what to do with the 8pm-4am slot on Mux 1?
There are other possibilities. The BBC could move the Red Button stream to channel 9 and using the capacity only after 8pm, perhaps?
Any ideas?
Remember the BBC can't sell the space to anyone else.
Comments
Monday, 17 August 2015
M
MikeB
8:59 PM
Macclesfield

Dave Rodgers: Your quite right - 105 sounds like a very good idea for you! Since I've only just got an HD TV, I'm glad to watch anything, and fortunately get BBC4 in HD in my area. BBC4 has a fan club on Britmovies, and I suspect there are other groups as well.

BBC3 is good, but I suspect it suffered from getting a bad name in the early years, and since its audience is less focused, less vocal and more likely to watch online, etc, its the one that suffered. Being Human was very good, and their Death Row season was excellent, as was Bluestone 42 (ARRSE - the Army Rumour Service, gave it very good marks for athenticity and realistic banter). I actually like Family Guy, but I think they were coming to an end anyway, since the rights had been sold elsewhere. BBC3 always has a difficult job - getting hold of an audience group which is really unfocused, fickle and fragmented. Hopefully they will do their best, whatever the platform.

I had heard that CBBC was being extended until 9, but I suppose 8 is better than nothing, and perhaps Red Button after that might work. CBBC until 9 might be perfect for the kind of shows with lots of crossover appeal. Steve Backshaw (he has a Mumsnet following..), Marrying Mum and Dad, What Are You Made Of?, DareDevil and Junior Bakeoff (my wife was really impressed). And Horrible Histories! Seriously, my kids have much better TV overall than I did at the same age.

MikeB's 2,579 posts
MikeB's:
map
M's Freeview map
terrain
M's terrain plot
waves
M's frequency data
M's Freeview Detailed Coverage
Tuesday, 18 August 2015

MikeB: Firstly, B.B.C. is not free. Secondly, many people like choice.

Alan G's 19 posts

Alan G: Cool story bro.

Briantist's 38,908 posts
Thursday, 20 August 2015

Briantist: What?

Alan G's 19 posts
R
Richard E
9:38 PM
Halstead

They should use it for Film 4 HD.

Richard E's 42 posts
Richard's:
map
R's Freeview map
terrain
R's terrain plot
waves
R's frequency data
R's Freeview Detailed Coverage
Monday, 24 August 2015

I have had several ideas

Idea 1 - Move the UKTV channels up a slot and then the BBC should try and get support for another UKTV channel on Freeview e.g. GOLD. Considering BBC 3's closure, I take it the HD version will close as well meaning there is a free HD slot so Dave HD could come onto Freeview as well. (BBC own 50% of UKTV)

Idea 2 - The BBC launch a movies channel as the BBC already have rights to broadcast a lot of movies (BBC 3 broadcasts a lot of movies already)

Idea 3 - The BBC launch a Polish station that would work similar to BBC Alba and S4C

Opinions?

James L's 11 posts

Richard E: I think that is what you call selling it off

James L's 11 posts
Thursday, 10 September 2015

I think that the BBC should privatise BBC 3 to, for example UKTV ( the part BBC Worldwide/Scripps Networks Interactive ), to provide a coverage7pm to 1am ( or longer, say 24 hours a day ) with advertising. However the Broadcasting Act, but it specifically forbids the BBC from using for non-BBC output, so this would need parliamentary approval!

Apart from e4 & 4Music, their is no direct young adult ( aged 16 to 24 ) market channel on Freeview and not all of BBC 3 audience has the bandwidth to stream the iplayer version of what BBC 3 will become.

The new channel of the former BBC 3 could move to 24 hours a day, by using the channel of the BBC redbutton ( freeview channel 601 ) as currently the BBC makes poor use of what is on its red button, on Freeview its on 24 hours a day, but what is broadcast is not listed in any listing magazine I have seen. This would give the space for BBC to extend CBBC until 7.55pm/8.55pm and the BBC redbutton from 9pm to 5.55am, for Freeview/Freeview light homes.

The new channel of the former BBC 3, should then move to add home made and overseas comedy and a stop the unsaleable fly on the wall documentaries. As well as overseas young adult drama.

The BBC's given reason for the closedown of BBC 3 is to allow the BBC to make more drama, but it should be making commercially viable drama, that can be sold by BBC Worldwide, to cover the production costs. The BBC needs to make programs like Downton Abbey, which has been acquired in over 220 territories and is viewed by an estimated global audience of 120 million people ( source Downton Abbey - Wikipedia, the free encyclopedia ).

Another option of income for the BBC, would be allowing Arqiva to add commercial channel space, to its standard definition PSB MUX BBC A.

NeilR's 3 posts
Monday, 28 September 2015

MikeB: The BBC temporarily closed CBBC during the Olympic and Commonwealth Games so BBC Three could show events all day

James L's 11 posts
Sunday, 4 October 2015

I believe it would be great if Film4 would take over that slot IN HD.

Richard's 30 posts
Select more comments
Your comment please