Official aerial installers guide to the TV spectrum future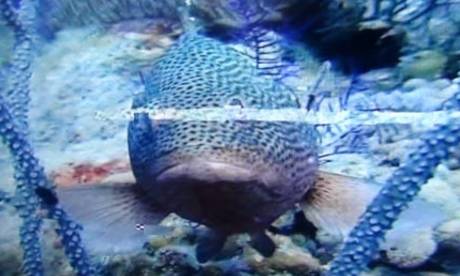 Brian Butterworth
published on
UK Free TV
This is an excellent resource if you are involved in an amateur or professional way. It includes the upcoming 700MHz clearance, Radio Equipment Directive (starts June 2016), TV White Space, Local TV as well as Interference mitigation help and details about the future of DTT.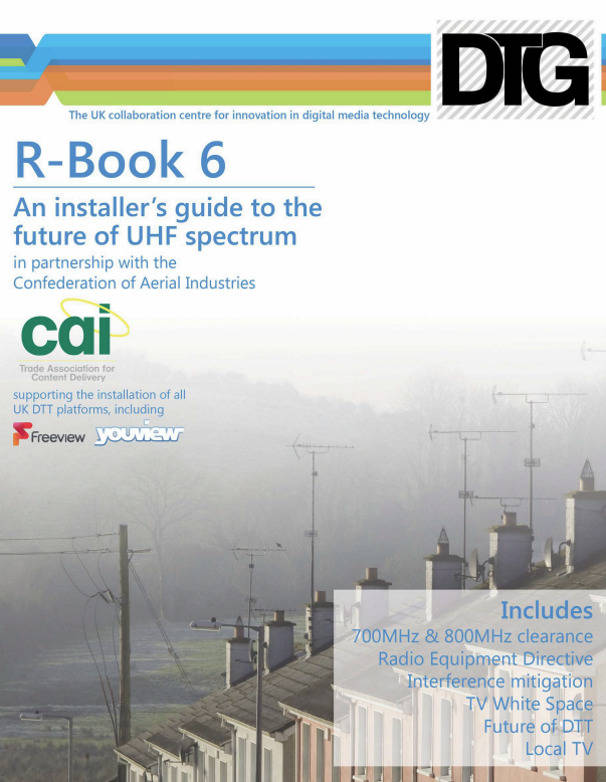 To download go to this DTG page and click "Download" next to "An installers' guide to the future of UHF spectrum (8 October 2015)"
http://www.dtg.org.uk/publications/books.html
Comments
Monday, 9 November 2015
R
Richard Baltruschat
12:41 AM

Can someone please tell me the truth,as I have or used to have a good loft aerial,but in the lst 2 years or more Sany transmitter have reduced the signal,now i cant get about 8 channels such as Itv 3,challenge,yesterday on freeview,there are others i cant get,How on earth can i have the same power of signal now,as when digital changed over for 2 years or more i could get these channels.Without having to pay more of which im sure the signal outputters are in close contact with the industry to drive up sales by making people like me pay more.If this is not the reason please inform what i can do Tel 07799787248 Richard

Richard Baltruschat's 3 posts
M
MikeP
12:03 PM
Trowbridge

Richard Baltruschat:

For us contributors to this site to have any chance of offering meaningful advice we do need to know where you live and hence which transmitter you should use. This is best give with a full post code, or that of a very nearby public building, so we can then see your location in relation to transmitters and hills, etc.

Further advice depending on feedback.

MikeP's 215 posts
MikeP's:
map
M's Freeview map
terrain
M's terrain plot
waves
M's frequency data
M's Freeview Detailed Coverage
Thursday, 31 December 2015

Backup copy of the PDF here - https://ukfree.tv/documen….pdf

Briantist's 38,899 posts
Tuesday, 19 July 2016
M
meirion jenkins
7:40 AM
Wrexham

Meirion jenkins .141cae gwilym lane cefn mawr wrexham LL14 3pg.
good aerial . real bad problems, breaking picture on freeview , wonder if its a 4g mast ,not all the muxes 19.7.16

meirion jenkins's 1 post
meirion's:
map
M's Freeview map
terrain
M's terrain plot
waves
M's frequency data
M's Freeview Detailed Coverage
R
Richard Cooper
8:51 AM
Norwich

Meirion jenkins:Hi, Meirion. Yes, Digital UK does indeed say that you should be using the Cefn Mawr relay transmitter. The main group of high -definition (HD) channels is transmitted on UHF channel 60 which is a channel that could suffer from 4G interference. If it is this group of channels that is causing you problems you need to contact the 4G interference people who are called 'at800'. This organisation will send you a FREE filter to put in-between your aerial lead and your television. Their website address is here for you:

at800 | 4G & Freeview | 4G interference | 4G Filters | 800 MHz

Good Luck and let us know how you get on. Richard, Norwich. I am sorry but I am unable to communicate in the Welsh language.

Richard Cooper's 466 posts
Richard's:
map
R's Freeview map
terrain
R's terrain plot
waves
R's frequency data
R's Freeview Detailed Coverage

Meirion Jenkins: if you are experiencing interference to the COM muxes it is likely that the current weather conditions are enabling signals from Redruth in Cornwall and/or Wenvoe in South Wales to travel further than normal which then block reception of the COM muxes from The Wrekin in your area. In this case reception should be restored when conditions return to normal.

KMJ,Derby's 1,811 posts
Saturday, 4 February 2017

I used to get a good tv signal until last summer when I started having a lot of interference on the picture and sound. I got an aerial installer who took down my old digital aerial and put up a new one and guess what it's just the same. So I paid him for nothing, he didn't know why I was having problems and put it down to my TV! My post code is M33 3EA.

I'm going to get him back because I am not satisfied. Any suggestions as to why I am having problems?

Susan Aldersley's 1 post
Susan's:
map
S's Freeview map
terrain
S's terrain plot
waves
S's frequency data
S's Freeview Detailed Coverage

Susan Aldersley: What do you actually mean by 'a lot of interference on the picture and sound'? To be fair to the installer, your old aerial might well have had a problem, but it might not be the same as your current problem.

If you mean the picture kept breaking up, then thats generally because the signal is either too poor, or its too good. So you need to check on BBC1, on C4, etc for signal strength and quality.

Assuming that he put in decent cabling, etc, and that everything works OK, its probably not a poor signal. But since your just 24km from Winter Hill, it might well be too high a signal. I'm twice that distance from my transmitter, and I have to smother the signal strength a bit so that I dont have a problem.

Check the signal strength, and if its 80% plus, then search for 'too much of a good thing' on this website, which will tell you how to cope with it.

MikeB's 2,579 posts
Tuesday, 11 April 2017

Hello can anyone please help or guide us on what to do with our TV, we live in Barcombe East Sussex and expect we use the Heathfield mast. Recently we have this message appear on the TV :

The receiver is not receiving a signal or the signal is too weak

This appears only to be happening during the day and by evening time it is ok?

Any ideas ?

Tim Austin's 1 post
P
Phil
6:46 PM
Bognor Regis

I receive a signal from Rowridge, I live at Bognor Regis approx 20 miles away. I receive most signal OK, but not Sky News and others on the same multiplex. Does anyone know why this and the others on this multiplex are hopeless ?

Phil's 1 post
Phil's:
map
P's Freeview map
terrain
P's terrain plot
waves
P's frequency data
P's Freeview Detailed Coverage
Select more comments
Your comment please