To join, leave or change ukfree.tv updates by email, enter your email address here:
We will still need Freeview in 2042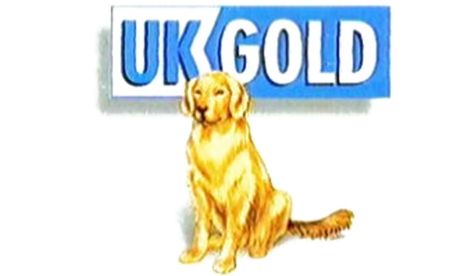 Brian Butterworth
published on
UK Free TV
Trying to predict the future is a mug's game. But increasingly it's a game we all have to play … because we are going to have to live there, probably next week." - Douglas Adams.
Looking ahead 25 years, the Office of National Statistics have published the following data for the number in the UK, grouped into single year ages:
The above graph is coloured to match the current age bands provided by TV regulator Ofcom (collected by BARB, who measure TV audiences).
Given the attractions to people today of spending time watching everything from games consoles and PCs to YouTube, Netflix and Amazon Prime, we can predict using the trends since 2010 as to how much "television" people will be watching in the future.

The current trends have current under 24 years olds abandoning TV altogether by 2027, and those between 25 and 44 giving up on television by 2035.
The good news, is that those over 45 will still be watching good old television, if current trends continue.
The Licence Fee
If we look at the trends for watching TV by 2042, the Licence Fee income will drop the current £4 billion a year income to just £353 million (at current prices) as only those over retirement age will still be watching live TV.
This means there will still be 6.4 million UK homes with a television (many more will have a screen used for watching video content). If those aged 75 and over get a free licence, so the BBC's Licence Fees from live TVs would be paid for by just 2.4 million homes.
The closed loophole
So, an important question here in the future is how well has filling the "iPlayer loophole" (no licence was required just to watch BBC shows online) worked out? How many of the remaining 23.7 million households will be still paying their £150 to the BBC?
The "iPlayer loophole", recently closed, was said by TV Licensing to be used by only 2% of households at the time.
It is certainly clear from the above data to see that the long-term survival of the BBC clearly put the need to pay for online viewing ahead of the losses for free licences for those ages 75 and over.
Will satellite TV still be a thing?
In practice, the cost of sending satellites up into space to transmit television has always required a base of subscribers paying for the service. As the satellites last around a decade each, there has to be an ongoing profitable television business to keep launching replacements.
One problem is that the quarter of a second it takes to bounce a signal off a geostationary satellite makes them a poor choice for interactive internet use, and it is significantly cheaper to use Earth-based system for streaming TV.
In the shorter term live TV of high-value subscription (Premier League football) or high audience (ITV) channels will remain. Low audience channels (or their content) will move online, which will probably mean that there will be a limited legacy Sky and Freesat service by 2042
5G will have replaced Freeview Light at repeater sites
The economics of free-to-air transmission will no doubt mean that Freeview will only continue from a limited number of larger transmission towers (Crystal Palace, Emley Moor) with repeater masts being converted to a 5G data service. Let's hope there will still be a low-cost or no-cost way of watching some TV in these places.
So, what do you think? Tell me in the comments below.
Assumptions
The first thing I did was to assume about things being the same: I'm not using inflation (prices going up over time) and keeping everything at 2017 prices; there will remain 2.42 people per UK household; that current trends will continue and that there will be no changes to policy; in 2042 the retirement age for everyone will be 68;
[1] http://www.bbc.co.uk/news/entertainment-arts-36942458
Comments
Monday, 4 December 2017

MikeB: The long wave transmitter for RTE Radio 1 including opt outs was DRM enabled some years ago for overnight testing! Unfortunately, DRM broadcasting did not cut the mustard in Europe with Bluetooth/WiFi enabled digital radio stealing the DRM buttered scone and jam!

Willie Bone's 29 posts
Bronze
Select more comments
Your comment please