We will still need Freeview in 2042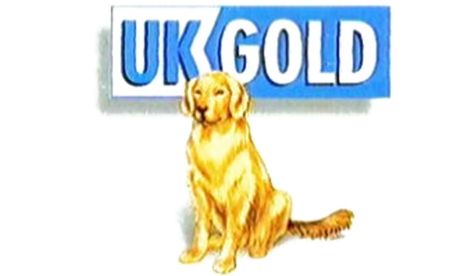 Brian Butterworth
published on
UK Free TV
Trying to predict the future is a mug's game. But increasingly it's a game we all have to play … because we are going to have to live there, probably next week." - Douglas Adams.
Looking ahead 25 years, the Office of National Statistics have published the following data for the number in the UK, grouped into single year ages:
The above graph is coloured to match the current age bands provided by TV regulator Ofcom (collected by BARB, who measure TV audiences).
Given the attractions to people today of spending time watching everything from games consoles and PCs to YouTube, Netflix and Amazon Prime, we can predict using the trends since 2010 as to how much "television" people will be watching in the future.

The current trends have current under 24 years olds abandoning TV altogether by 2027, and those between 25 and 44 giving up on television by 2035.
The good news, is that those over 45 will still be watching good old television, if current trends continue.
The Licence Fee
If we look at the trends for watching TV by 2042, the Licence Fee income will drop the current £4 billion a year income to just £353 million (at current prices) as only those over retirement age will still be watching live TV.
This means there will still be 6.4 million UK homes with a television (many more will have a screen used for watching video content). If those aged 75 and over get a free licence, so the BBC's Licence Fees from live TVs would be paid for by just 2.4 million homes.
The closed loophole
So, an important question here in the future is how well has filling the "iPlayer loophole" (no licence was required just to watch BBC shows online) worked out? How many of the remaining 23.7 million households will be still paying their £150 to the BBC?
The "iPlayer loophole", recently closed, was said by TV Licensing to be used by only 2% of households at the time.
It is certainly clear from the above data to see that the long-term survival of the BBC clearly put the need to pay for online viewing ahead of the losses for free licences for those ages 75 and over.
Will satellite TV still be a thing?
In practice, the cost of sending satellites up into space to transmit television has always required a base of subscribers paying for the service. As the satellites last around a decade each, there has to be an ongoing profitable television business to keep launching replacements.
One problem is that the quarter of a second it takes to bounce a signal off a geostationary satellite makes them a poor choice for interactive internet use, and it is significantly cheaper to use Earth-based system for streaming TV.
In the shorter term live TV of high-value subscription (Premier League football) or high audience (ITV) channels will remain. Low audience channels (or their content) will move online, which will probably mean that there will be a limited legacy Sky and Freesat service by 2042
5G will have replaced Freeview Light at repeater sites
The economics of free-to-air transmission will no doubt mean that Freeview will only continue from a limited number of larger transmission towers (Crystal Palace, Emley Moor) with repeater masts being converted to a 5G data service. Let's hope there will still be a low-cost or no-cost way of watching some TV in these places.
So, what do you think? Tell me in the comments below.
Assumptions
The first thing I did was to assume about things being the same: I'm not using inflation (prices going up over time) and keeping everything at 2017 prices; there will remain 2.42 people per UK household; that current trends will continue and that there will be no changes to policy; in 2042 the retirement age for everyone will be 68;
[1] http://www.bbc.co.uk/news/entertainment-arts-36942458
Comments
Monday, 4 December 2017

MikeB: The long wave transmitter for RTE Radio 1 including opt outs was DRM enabled some years ago for overnight testing! Unfortunately, DRM broadcasting did not cut the mustard in Europe with Bluetooth/WiFi enabled digital radio stealing the DRM buttered scone and jam!

Willie Bone's 57 posts
Monday, 6 August 2018

A lot depends on how far the rollout of fibre-based internet goes. It will need to reach every home and premesis in the country so that everyone can get the TV-style of information, news and entertainment.

At present large swathes cannot get a good enough internet connection for streaming of HD programming, let alone UHD! Even some urban areas don't get the speeds needed for HD downloads and many rual areas are just as badly served. Until such time as the whole country, meaning everywhere that people live and work, can access fast enough broadband then we will still need to use RF broadcasting to deliver the information and entertainment they want.



MikeP's 3,056 posts
Tuesday, 7 August 2018

MikeP: and you have to think about bandwidth. Just the other week, while working one evening, we tried to get one of the display TVs at work to stream one of the world cup matches in 4K via Iplayer. And it stuttered so much we gave up. The reason wasnt the TV or even the broadband/wifi within the building, but simply the number of people who were trying to do the same thing around the country.

There was no problem in watching it on HD via Freeview...

MikeB's 2,579 posts
Friday, 7 September 2018

I reckon 5G wireless broadband is the real future for television and radio carriage! It could be good news for the aerial industry during 5G's pioneering years with customers demand beyond the initial 5G reception areas! A bit like the early colour television era when high gain aerials with amplifiers were attached, high up and well above the chimney pots on many a roof in fringe reception areas!

WILLIE BONE's 57 posts
Monday, 7 January 2019

Unless government restrictions are lifted for terrestrial TV channels they will die an unnecessary death... Unless it is repeats
Sadly for the terrestrial TV companies Sky was given far too much of a head start. The same has applied to Netflix and Amazon.

Nik's 1 post

Nik:

The problem is that there are now so many channels trying to provide entertainment that there are not enough new programmes being made to fill the available time. Hence so many repeats and American sourced output (that not everyone likes). There are no government restrictions on what they broadcast apart from those to do with the content being legal, etc. The BBC and ITV companies have been broadcasting since the fifties (BBC 1 since 1952, ITV since 1954 [depending on area] and BBC2 since 1964. Channel 4 cam along in the early '80's and was afollowed later by Channel 5. Sky didn't start broadcasting until the first Astra satellite was launched in 1989, so came later than the BBC and ITV services. The big problem for most broadcasters is finding enough programmes suitable for their audiences at a price they can afford and that they want to broadcast.



MikeP's 3,056 posts
Tuesday, 15 January 2019

I think the comment from Nik above may have been about perceived regulations in the U.K.?
The BBC has to keep to a charter (or whatever they're calling it nowadays?).Since the BBC is funded by the
Public paying a license fee, the BBC have to offer types of programming and services that in reality very, very few people watch or use. Since the BBC doesn't really have to try and be any better than it has been accustomed to operating as its always had free money given to it by the Government and always will then
Competitors like ITV and Channel 4 don't really feel the need to try too hard either, so the 5 main channels and their offshoot channels become a land of staleness as they assume everyone who isn't happy will just go and watch something online. The same mentality is happening in U.K. retailing. Shops ain't even trying
anymore as they all assume folk will order online, hence hastening more store closures while they blame
high rents and Amazon etc.

Robert's 76 posts
Wednesday, 16 January 2019

Selling more and more frequency space off to the mobile phone companies at every opportunity doesn't help
broadcasters for traditional T.V. either.
Innovation across all forms of media seems to be a thing of the past and is now effectively dead.

Robert's 76 posts
Monday, 22 April 2019

"5G will have replaced Freeview Light at repeater sites."
Then many will replace the TV licence fee with not paying the licence fee.

Mark A's 373 posts
Tuesday, 23 April 2019

Mark A:

5G is not intended to replace Freeview at all, they will be using a completely different part of the frequency spectrum. Freeview will use that beloew 700 MHz and 5G that above 700 MHz (with a few exceptions). Thus Freeview light will not be affected at all. The TV Licence does not depend on 5G of Freeview but whether you are watching any 'live' programmings from any broadcast source, that includes Freeview, Freesat, Sky, etc.



MikeP's 3,056 posts
Select more comments
Your comment please