Current Freeview changes make it a little less reliable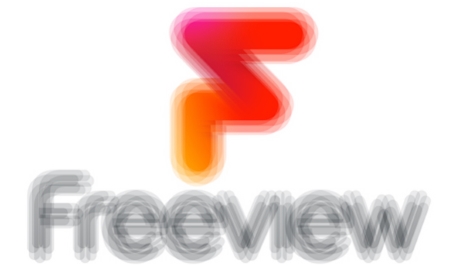 Brian Butterworth
published on
UK Free TV
Freeview is reliable
If you enjoy watching TV using Freeview, this means that there is a wire going from the back of your TV set to an aerial on the roof of your home, flat or office. In the air. the Freeview TV signals travel in straight lines, like light, so the aerial needs to be able to "see" the top of a Freeview transmitter tower.
From the top of one of these towers is mounted a cylinder that is covered in transmission panels. This allows the Freeview signals to be sent out in a controlled pattern, for several reasons:
It is wasteful to send the signals out into space;
It is unhelpful to send signals over a country borders;
It is unnecessary to send signals into mountains where no-one can get them;
To limit the possibility of interference in a very flat area;
Tropospheric Ducting
It is quite reasonable to think that all the above conditions would remain constant over time.
It was discovered that all TV signals sent horizontally do not always just zoom off into space. From time to time, changes to air pressure cause "Inversion" and the signals can reflect down as if there were a mirror at cloud level. Sometimes the signals can be found 800 miles beyond their expected locations.
The way the digital TV signals are encoded incorporates ways to reject these unplanned, unexpected interference. There is a limit to what can be done in all instances.
Whilst it is possible to predict where the "mirrors" can occur in the atmosphere – see http://www.dxinfocentre.com/tropo_nwe.html - the loss of Freeview channels from your box can then depend upon:
The direction your aerial points because which TV transmitters are in a line projecting from your roof to your normal transmitter AND which transmitters are in line 180 degrees from the above one;
If your aerial system has an amplifier (that might get overloaded and stop working);
This means that moving a few streets away can make the difference between no Freeview at these times and normal service during a time of Tropospheric Ducting.
People who watch satellite TV can have a similar, random problem caused by heavy rain and snowfall.
Generally, these Tropospheric Ducting events happen in the UK about the times the clocks go forward and go back, and sometimes when there is a very still, cold winter.
Why the 700MHz changes might be an extra problem
In simple terms the 700MHz changes will reduce the number of transmission frequencies for Freeview from 40 (C21 to C37, C39 to C48) to just 30 (C21 to C48, C55 and C56). This is being done in a way that keeps all the channels you can watch.
It does mean, however, that during those times of random Tropospheric Ducting it will be slightly more likely that an interfering signal might occur at any given location.
Do not adjust your set
So, please don't blame Freeview. They are pumping out all the usual signals if this happens to you.
If it does happen, please don't retune your equipment. It is unlikely that the problem will continue for more than a few hours at the most, and you will most likely be able to watch most other Freeview channels.
Do we need an "Inversion Effect" predictor?
Would it be useful to develop a tool to work out how bad a potential Tropospheric Ducting event might be for a given location?
See also https://ukfree.tv/article/1107052352/What_is_the_Inversion_Effect_and_why_does_it_effec
Comments
Friday, 6 April 2018

Gordon Hayes: It also helps to have a 'solid copper and braid' screened 'co-ax' aerial cable rather than the more usual 'braid' screening only, to prevent signal losses and to prevent interference getting into the cable.

Psohlavec's 6 posts

Gordon Hayes:

If you do not have cable or satellite services and rely on Freeview, as many do, then I suggest you ring the Freeview Support service on 03456 505050 or look at Important changes to Freeview TV signals | Freeview and look in the FAQ section. If the transmitter you use now requires use of a wideband aerial instead of an existing Group A aerial then they will offer to check and replace as needed free of charge if you qualify. My Uncle has just had his replaced by them as he uses Sandy Heath transmitter. You can find out which of the over 1100 transmitters you probably use by doing as StevensOnln1 has suggested, that is by providing a full posy code.



MikeP's 3,056 posts
Tuesday, 10 April 2018

I keep losing the freesport channel and it's associated channels coming from the Durris transmitter??

Ramsay smith's 1 post

Ramsay smith: Have you checked for any loose or damaged cables or connections behind your TV? Please provide a full postcode so that we can see your predicted coverage.

StevensOnln1's 3,553 posts
Monday, 28 May 2018

Since the first retune on Winter Hill this year, it has had quite a desirable effect : the COM 7 and COM 8 multiplexes that I couldn't originally get on my existing aerial appeared magically with good levels of signal strength too!! I have a Panasonic Freeview HD recorder/ BluRay player combi and Panasonic Freeview HD Television and it seems they have quite sensitive tuners fitted.

Anthony's 52 posts
Thursday, 12 July 2018

I have aerials pointing at Rowridge and Whitehawk Hill. It would be useful to know what channels each will use post 700 clearance so I can buy the appropriate 2 filters, one for each Tx band.

At present I have [Low Chans] and [high chans], al least thayt is what the combiner/filter says

Alan Gordon's 3 posts

"It is unlikely that the problem will continue for more than a few hours at the most,"

Every day? Every other day? Certainly every week but at present it's pretty constant. Not good enough.

A Farlow's 12 posts
Friday, 13 July 2018

Alan Gordon:

Please go to Digital UK - Coverage checker put in your post code and house number. Then scroll down to the listing of Rowridge and Whitehawk Hill. That will show a listing of both the current channels in use and those projected for use in the next few years. From that, you should be able to determine what your need to know. Note that the current recommendation is to use a wideband aerial, but that does not tell you anything about what filters, if any, might be needed. Note that very, very few location need to use any filters unless they are close to 4G masts.



MikeP's 3,056 posts

A Farlow:

If you are commenting on the occurence of weather-related interference, then no one know when it will occur nor when it will clear up - apart from advising to wait for the current weather patterns to change.



MikeP's 3,056 posts

MikeP: Took your advice, and got the published details thereon. Now Rowridge is low channel numbers and Whitehawk is high. The web site shows that the division will not be clear. They are not cleanly divided so my low pass and high pass filters will have to be removed - and as the two transmitters are nearly 180 degrees apart, each aerial receives the other Tx on its back. ASs I am almose 86 St Peter will solve my ptoblems for me!

Alan Gordon's 3 posts
Select more comments
Your comment please