Channel 4 abandons Freesat HD in TWO DAYS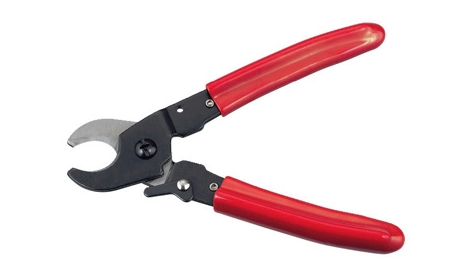 Brian Butterworth
published on
UK Free TV
With only two days' notice, Channel 4 is abandoning Freesat.
Channel 4 HD has been on air for over a decade, but it seems that they no longer need to broadcast to the whole of the UK public.
Channel 4 is a public service broadcasting channel that pays for the programs it broadcasts using the in-show ad-breaks.
However, it seems that it can fork out £75 million to steal The Great British Bake Off from the BBC but can't afford to show the channel in HD to Freesat users.
Which is a shame, as High Definition channel has always been part of the Freesat HD line up.
It's interesting to note that the channel still will be shown to Sky viewers in HD, and will also continue Freeview HD.
Perhaps we have reached "peak television"? Perhaps Channel 4 is so undermined by Netflix and Amazon it can't afford to broadcast itself properly anymore?
But surely If a public service channel can pay out £2.5m a year to four members of the management team each year, it is shocking that it can abandon Freesat HD viewers.
Comments
Wednesday, 21 February 2018

I just wish UK Free TV would provide ALL programmes with subtitles. ITVbe is particularly lacking. No fun for people (of all ages) with hearing impairments.

Isabel Tolley's 5 posts

Hi,
I am sorry to see yet another channel disappear from Freesat for no other reason than what seems to be a squabble over EPG charges. Talk about taking your ball in.
As viewer in Spain I have recently lost all channels from 157( Dave) to 200 (BBC news). In an attempt to get them back I have bought a new Humax Freesat box and had my 2m dish realigned and there is no improvement.
The chap who did the dish said that the power to these channels had been reduced and the footprint moved North and if I lived in Iceland or Greenland I would be better off!!! He even showed me a coverage map that clearly showed this.
What the heck is going on?
You have a lot of viewers in Spain and probably half a dozen in Iceland why are you alienating us?
Is Freesat on the verge of collapse,? So what is happening? Can someone give me an honest answer?

Michael's 7 posts

Isabel Tolley:

It is up to the actual broadcaster of each programme service to provide any subtitles. If they decide not to, then Freeview cannot transmit them.



MikeP's 3,056 posts

From Channel 4....

Thank you for contacting Channel 4 Viewer Enquiries.

We appreciate that viewers have received only a few days' notice from Freesat; Channel 4 provided notice to Freesat in line with its contractual commitments. This followed the notification by Freesat of major changes to its charging structure, significantly increasing Channel 4's costs, which ultimately takes funding away from our investment in British programmes. To reduce the overall burden of these costs and make internal savings, we have withdrawn All 4 and Channel 4HD while we consider our long term relationship with Freesat.

Please note that the availability of Channel 4HD and All 4 on other platforms is unaffected and Channel 4HD remains available on Freeview, YouView, Sky and Virgin Media. Meanwhile All 4 can be accessed via our website, and a number of other devices such as iOS and Android apps, or on Amazon Fire TV, Samsung Smart TV, YouView, Freeview Play, Roku and Now TV boxes, Chromecast, Playstation 3 and 4, Xbox One and 360, Windows Phone 8 and Windows 10.

In the meantime, our other channels on Freesat remain unaffected and continue to be available (Channel 4 SD, E4, More4, 4Seven, Film 4 and the associated +1 channels)

Thank you again for taking the time to contact us. We appreciate all feedback from our viewers; complimentary or otherwise.

Regards,

Noel Turner
Channel 4 Viewer Enquiries

Briantist's 38,902 posts

Is this likely to mean ch 4 SD could also leave Freesat, along with all other ch4 related channels. Thank you for your valued service

Keith Cunliffe's 8 posts

Keith Cunliffe : There has been no suggestion so far that any of Channel 4's other services will leave Freesat, although there is no long term guarantee that any particular channel will be available on Freesat (or any other platform).

StevensOnln1's 3,567 posts

This is an unbelievable decision. Why on earth have I forked out all this money to buy an HD TV and FREESAT recording box only to see services that I actually watch and enjoy disappear. Surely this will affect their advertising revenue, how crazy. If this is the case I will stick to BBC, ITV HD and any other service that is free to air on FREESAT. It is bizarre that Channel 4 can afford to transmit Ch 4 and Ch 4+1 in HD on FREEVIEW but not FREESAT after all this time. MAD DECISION !! It always seemed odd to me that Freesat gave Ch 4 HD a stupid channel number of 126 ? rather than 104 as is the case on Freeview.

Nedbod's 619 posts

Michael: Since C4's advertisers are in the UK, they really are not that interested in the people watching them in Spain, so the channel isn't going to pressure the sat. provider about its footprint. Its all about money.

And seemingly, thats exactly why C4 pulled out of Freesat on HD. I'm still slightly bemused why they didn't kill off the SD channel, since it makes zero difference on Freesat, but since evidently Freesat charges for the position in the EPG, they did a cost benefit analysis.

MikeB's 2,579 posts
Thursday, 22 February 2018

On satellite, there are six versions of Channel 4:

10714 H 22000 5/6 DVB-S QPSK
SID service_name
9211 Channel 4 (London)
9212 Channel 4 (South)
9213 Channel 4 (Midlands)
9214 Channel 4 (North)
9215 Channel 4 (Ulster)
9216 Channel 4 (Scotland)

These are the advertising regions of Channel 4.

On BSkyB and Freesat, viewers get the version appropriate to their postcode.

There is only one Channel 4 HD on satellite which means only the London advertising region is present in HD.

Thus, putting Channel 4 HD on 104 doesn't make much sense.

As can bee seen, the different versions are distinguished by their ServiceID (SID).


It came as a surprise to me that just one Channel 4 and one Channel 4 HD, as identified by their SIDs, exist on DTT.

That would seem to imply that there are no advertising regions on DTT.

Of course as far as actual programme content, there is no difference between them, so for EIT purposes no need for different SIDs.

On satellite the different versions are in the same place and so need to differ by SID. That is not the case on DTT where they are separated by geography.

js's 826 posts

If Channel 4 had a red button service like the BBC, then they could have links to the HD channels and by-pass the EPG system.

On the BBC you can access the red button channel (EPG 601)
by press the red button and then access the channel from the menu.

So visit any Channel 4 SD channel, press 'red' and access the HD version.
You could not setup your video recorder timer to record programs though.

Mark A's 374 posts
Select more comments
Your comment please