Channel 4 abandons Freesat HD in TWO DAYS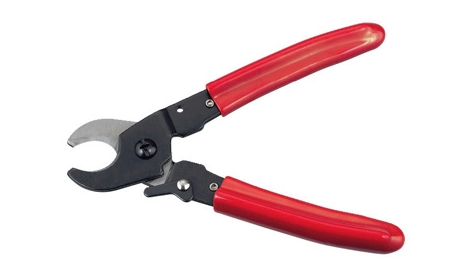 Brian Butterworth
published on
UK Free TV
With only two days' notice, Channel 4 is abandoning Freesat.
Channel 4 HD has been on air for over a decade, but it seems that they no longer need to broadcast to the whole of the UK public.
Channel 4 is a public service broadcasting channel that pays for the programs it broadcasts using the in-show ad-breaks.
However, it seems that it can fork out £75 million to steal The Great British Bake Off from the BBC but can't afford to show the channel in HD to Freesat users.
Which is a shame, as High Definition channel has always been part of the Freesat HD line up.
It's interesting to note that the channel still will be shown to Sky viewers in HD, and will also continue Freeview HD.
Perhaps we have reached "peak television"? Perhaps Channel 4 is so undermined by Netflix and Amazon it can't afford to broadcast itself properly anymore?
But surely If a public service channel can pay out £2.5m a year to four members of the management team each year, it is shocking that it can abandon Freesat HD viewers.
Comments
Tuesday, 13 March 2018

Thanks for your e-mail which I received today, 13/3/2018, informing me that you were only given 2 days notice that Ch4HD will no longer be available on Freesat from 22/2/2018! Any TV broadcaster receiving money from the TV licence should make their channels available on both Freeview and Freesat; I understand that Ch4 does receive funding from the licence.

Other broadcasters do not show their HD channels on either Freeview or Freesat e.g. ITV2, 3 and 4, but they don't get TV licence money. There must be an incentive as to why they broadcast in HD on the Sky platform - I wonder what it is?

In my area, (Caerphilly), I would like to know why we don't get, on Freeview, for example, ITV4 or E4 in SD, and many other channels too numerous to mention, when we get duplications of other channels, e.g. we get on Freeview ITV in HD twice with nothing on one of them! We still have BBC3, twice (SD & HD), with nothing on them! Freeview is so poor in our area that most people have satellite TV.

RayB's 9 posts

RayB: C4 doesn't get money from the licence fee, although ist essentially owned by the state.

And it does make C4 available on Freeview and Freesat - just not in HD on Freesat. And if you get lousy reception on on Freeview (you are in South Wales..), then use Freesat.

There is a simple reason why E4 is in HD on Sky - money. You pay money to them, and they pay money to C4.

MikeB's 2,579 posts
Saturday, 17 March 2018

Mike B,
I'm confused! I have two sat boxes (Openbox V8S) and I continue to receive CH4 HD. I have a second-hand 'NOW TV' box on which I can receive 'All4'. Why the announced cut-off of 22 Feb, which has not been applied?

Eric Brett's 20 posts

Eric Brett: 22nd February is when Channel 4 HD & All4 were removed from Freesat. C4 HD is still broadcasting free to air on satellite so will still be received on your non-Freesat Openbox receive and All4 has not been removed from any other platform and will still be present on your NowTV box.

StevensOnln1's 3,569 posts
Wednesday, 18 April 2018

Really annoyed at losing C4HD off of Freesat as I now live in France and it was one of the few HD channels my Panasonic Freesat box got good reception with. Considering there are 26 HD channels free to air in France, British tv seems lost in the past. And why is Freesat now the poor relation of Freeview? This is just not fair.
Oh and for anybody buying a Panasonic Blu Ray recorder with Freesat be warned, they no longer make them and the tuner is really weak compared to something like a Sky box. BBC4HD in particular, my favourite channel, often drops out at peak time, and is out completely some days. I questioned Panasonic about this and their reply was more or less tough shit mate!

Paul Bale's 8 posts

Paul Bale:

Closing Channel 4 HD on Freesat was a purely commercial choice by Channel 4.



MikeP's 3,056 posts
Sunday, 29 April 2018

Note that 4hd still on other astra sats on ch 255 at the moment if that helps

Rod's 5 posts
Wednesday, 2 May 2018

Surely this is a retrograde step. As we begin to move toward 4K and beyond, one would expect HD channels to eventually replace their SD counterparts so Channel 4 will have to reinstate the HD service at some stage.

This would be like Channel 4 saying that they are dropping their 625 line service but will continue to broadcast in 405 lines.

Felim Doyle's 21 posts

Felim Doyle: I said pretty much the same thing in another post. If you have Freesat, then it doesn't matter if it's SD or HD anyway, so you might as well have HD!

MikeB's 2,579 posts

I posted a comment a couple of years ago asking why we are being forced to watch ITV programmes in HD from the Granada region even though we're in Yorkshire receiving programmes from the Emory Moore transmitter. And here we are almost half way through 2018, still being forced to watch HD output aimed at viewers over at the western side of the Pennines!

So many times I read that HD take up isn't happening as fast as it could be, and viewers with Freeview tend to watch their regional programme on channel 3 in SD quality and don't bother messing about switching between 3 and 103. Of course they do, it's the easiest way! What about the advertisers, are they happy in the knowledge that their campaigns aren't reaching all possible viewers on their targeted area? Do they fully understand that they are not reaching the viewers who do stick with ITV HD because the quality is much better than SD, so they just stay on channel 103 even if it means missing out on their local news and advertising?

After all this time most regions should by now be showing their own output in HD. I've heard all the lame explanations about the technology involved and how difficult it is to get regional programmes up and running in HD, but all these years down the line it's becoming a joke, and viewers are being treated like idiots. We, the viewing public, are forking out hard earned cash for large screen HD TV sets, but we are being badly let down by broadcasters who should by now be providing a fit for purpose HD service.


Nigel Dixon's 11 posts
Select more comments
Your comment please