Freeview 2024?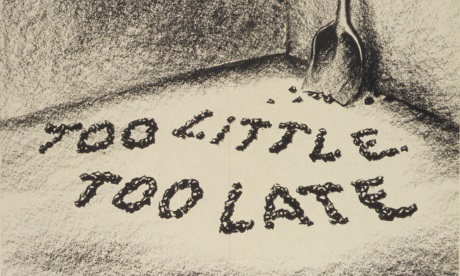 Brian Butterworth
published on
UK Free TV
Combining free-to-view TV with low-cost streaming services
Yes, you did read it right, it did say
"exploit the trend towards 'cord cutting' as viewers build their own 'skinny bundles'"
in a BBC/ITV/Channel 4 press release. In the UK context, "cord cutting" must mean "not subscribing to a Sky or Virgin Media TV subscription", which to be fair can be expensive, perhaps a thousand pound a year.
The low-cost streaming services are :
Netflix from £6 a month
Amazon Prime, £8 a month (£79/year) but includes Amazon next-day-delivery
YouTube, free (for now)
The need to highlight the above streaming services is that as the speed of internet connections has risen, the ability to reliably provide domestically and professionally usable video services has been reached.
In the old days, you might have been able to order a DVD online and have it posted to you. Later it was possible to download a video and watch it later. Then came the time of on-demand promise, and buffering.
Today, almost all UK homes can watch streamed online video without interruption, often on more than one set at a time. Over this time, the above services (and others, of course) have made themselves available on everything from the cheapest smartphone to the highest of high end televisions.
In the same time, the device that once did what a television did has morphed from a desktop computer with a VDU into mobile devices to fit any hand size from infant to giant, laptops and tablet computers are harder to distinguish for one another. That a device is technically a television and technically can be connected to aerial or dish to watch live broadcasts of numbered channels is not foremost in the mind of purchasers.
What needs to happen
First, the public service broadcasters need to merge their offerings into a single Freeview app. This means rather than having four apps, four websites, four Freesat apps and so on, just have a single point of entry for all their channels: a single app you can use on Android, iOS, Windows, MacOS and on set-top boxes.
Secondly, the system needs to be able to provide access to live TV streams, but also be able to rewind ("watch from the start") or switch to a on-demand version of a show being repeated.
Thirdly, the system needs to work better with modern technology. Amazon Prime video users can watch and navigate content by talking to Alexa, with a Google Home you can control YouTube streaming to a Chromecast. To survive, Freeview must match these functions.
Why this might not work?
The above seems like a great start, but it might not be enough.
There is the obvious point that Netflix, Amazon and Google (owners of YouTube) are some of the biggest companies in the world edging their way to being trillion-dollar (£750 billion) companies.
If you – somehow – took the BBC and ITV plc and Channel 4 and rolled them all together (say, £13.5 billion), you would have still only have one seventh of a Netflix, a forty-fifth of an Amazon or a fifty-second of an Apple.
It saddens me to say this, but in this game, £25m a year is too little, too late.
What do you think? It Netflix, Amazon and Youtube the unstoppable future?
---
* "Trying to predict the future is a mug's game. But increasingly it's a game we all have to play because the world is changing so fast and we need to have some sort of idea of what the future's actually going to be like because we are going to have to live there, probably next week."
Comments
Wednesday, 26 September 2018

michael scott: You will either have to stream or use Sky Q for 4K, but its good your getting actual fibre. If you want to switch back from Sky Q, remember that the LNBs for Q are different from Freesat, so you might have to replace them.

Your TV is in many ways already a combo. It will stream for you, will have DVB-T2 as standard, may well have Freesat (sometimes two tuners for each), and you can record to is (although a sperate box makes life a bit easier), and is of course networked.

MikeB's 2,579 posts
Saturday, 29 September 2018

MikeP: I live in the sticks of Dumfries & Galloway with no landline broadband services, relying on 4G wireless broadband in the home with a recently installed 4G aerial, located high up on an outside wall at the rear of the cottage! The aerial has stabilised signal speeds well above the 30mbps threshold to allow 4k tv to stream!
Even though, 4G wireless subscriptions are not cheap, it has been a god send to me and the family, even allowing 4G reception for digital radio with fantastic choice and great sound quality!

The Scottish government target of 100% broadband coverage for all by 2022 is a very tough target to meet! However, if the target is not met, it will be nearly achieved with the help of outside aerials on the roof of countryside dwellers!

Willie Bone's 58 posts
Sunday, 30 September 2018

Willie Bone:

Why address your comments to me? I have not commented on 4G usage as it is poorly available in many areas and especially rural areas in England and Wales. That Scotland are doing something is a positive step forward.



MikeP's 3,056 posts
Tuesday, 9 October 2018

Probably eventually we will all be streaming content, probably your broadband won't access your house via conventional ways either... Ironically it might come in over the air.

John's 3 posts
Thursday, 17 January 2019

After several channel updates prompted by my digital DVR RECORDER, I now notice I have lost BBC NEWS HD on ch 107. Went through the usual route of sourcing the problem via the Freeviw website which recommended a manual retune. Having located channel 55 on 746 Mhz I returned. But 30 min later... Nothing. I live in a communal block so could poss be a aerial issue. In London here getting signals from Crystal Palace TM,which reports no issues.

John Whitney's 1 post
Friday, 18 January 2019

John Whitney:

It is almost certainly an aerial problem that need the management to get an aerial contractor to correct. Many communal aerial systems have filters to block unwanted signals and these should have been changed earlier last year when the channels used by Crystal Palace changed. The 'old' Group A aerial is no longer correct as channel 55 and 56 are now used for the COM7 and COM8 services, which is where many of the HD services are found.



MikeP's 3,056 posts
Wednesday, 12 June 2019

It's an awesome post for all the online users; they will obtain benefit from it I am
sure.

home craft decor's 1 post
Monday, 18 May 2020

MikeB
LNB is just LNB (Low-noise block downconverter)
Is not relevant mater what LNB you use.
You can by the chipset one or most expensive.
Different is only with quality, size (smaller most expensive) or LNB supported Unicable (one cable 8 or more receivers).
All LNB working with same Voltage, same frequency.
And there is no such thing as LNB for SKY Q!!!

Peter's 1 post
Peter's:
map
P's Freeview map
terrain
P's terrain plot
waves
P's frequency data
P's Freeview Detailed Coverage
Select more comments
Your comment please