Will I need a filter when the 5G mobile broadband services start in 2020?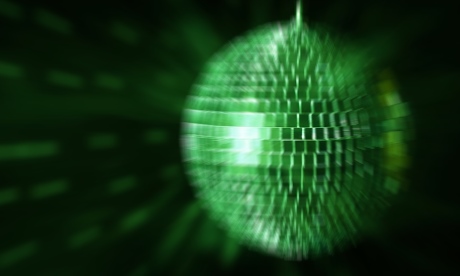 Brian Butterworth
published on
UK Free TV
Freeview Deja vu
Yes, we have been here before. Back in January 2013, UK Free TV looked at the upcoming issues with the potential problems that 4G mobile broadband might cause for Freeview.
The issue arose because the new mobile broadband services were using frequencies that had been used for Freeview and analogue TV before them. The peaceful coexistence of digital television and digital mobile data services was expected, but not a given.
The good news is that the projected levels of problems for Freeview users turned out to be quite accurate and quite low. The Hundreds of millions that were put aside have been returned to the mobile broadband companies, lowering the price to their customers.
5G
The new generation of mobile broadband services will operate in addition to the current ones (GSM, 3G and 4G) in the UK, and will use the 700MHz band of frequencies have been "cleared" by several years of careful chess-like manipulation of the frequencies that Freeview uses.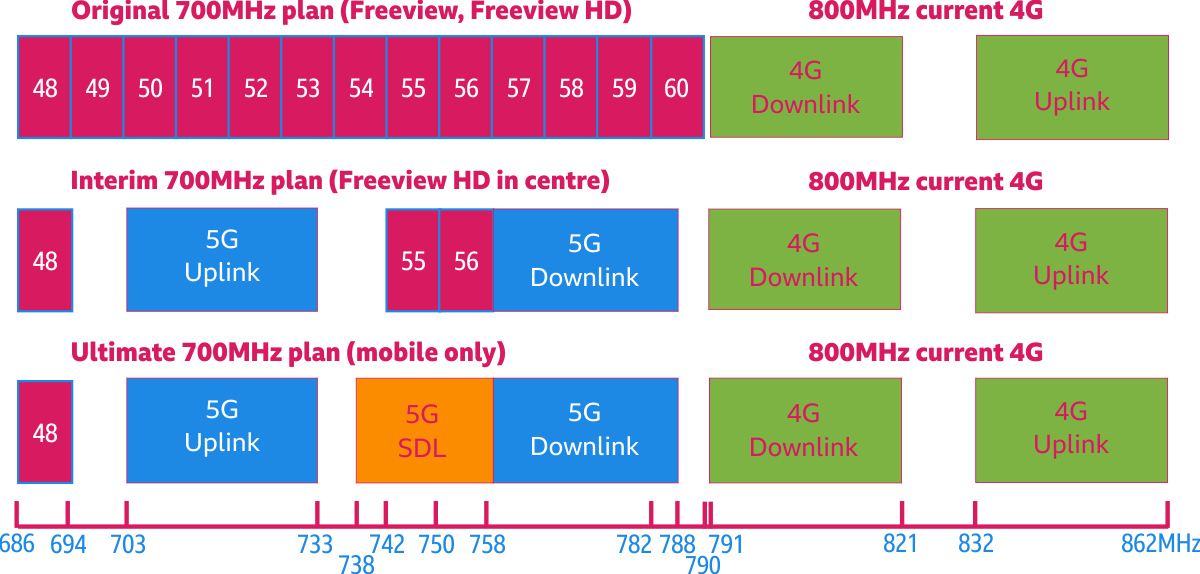 The new generation of services will use much smaller "cells" of operation from each mobile mast. Each mobile phone tower will be like a immobile glitter-ball, diving into many hundreds the sub-areas operated from each mobile phone mast. Tests have shown that this will be able to increase the real-world data rates for each mobile broadband customer.
Will I need my existing filter?
If you already had a 4G mobile phone filter, once all of the Freeview frequency changes have happened (June 2020) you will be able to remove it from you TV set or set top box as it will no longer be required.
It won't protect you from the 5G services, so you will need to send it for suitable recycling.
Will I need a 5G 700MHz filter?
The quick answer is probably not.
The longer answer is that you will need to get a (free, presumably) filter if:
Your TV aerial points in the direction of a 5G mobile tower; and
Your Freeview signal is sub-optimal; and
You are using a TV signal amplifier.
If the above conditions are true, you will also need to be:
Have a mast with a 5G service (they will take years to roll out)
Be using the BBCB multiplex for Freeview HD (as they will use C47/C48)
I have updated the page at https://ukfree.tv/at700/list/all to highlight the transmitters with C47/C48 after 700MHz clearance is complete.
Comments
Wednesday, 9 February 2022

Mr Ray Hughes:

As far as I can ascertain those masts may carry O2 signals, whether they are 5G or not isn't specifically the issue, it's whether they are in the 700MHz band.
How has your reception been affected, is it all channels or just some/which ones?
Restore TV should have sent a postcard if you were going to be affected, but according to their website they haven't for your postcode. That doesn't mean you shouldn't contact them as advised by StevensOnln1, but it may mean you have some other issue.

What sort of aerial do you use? Have you changed anything in your setup since this started?

Chris.SE's 3,929 posts
Friday, 4 March 2022

I have friends who have had to replace their tv aerial due to a 5G mast recently erected at the junction of Tintern Avenue and Gladstone Road Northampton. Is there compensation available to recover the cost. No notice of such possible interference with tv was sent.

Anthony turland's 1 post

Anthony turland: There isn't any compensation available for work already paid for, however there is a scheme to provide free filters to block out interference from 4G/5G services which is run on behalf of the mobile networks by an organisation called Restore TV (see link below).

https://restoretv.uk

StevensOnln1's 3,568 posts

Anthony turland:

You may already have noticed that posts can take an inordinate amount of time to appear on this site.Please wait several minutes before reposting to see if your post appears.

I do wonder who your friends have been using to replace aerials, because it sounds to me that they should have been advising about the free availability of filters, it rather sounds like they could be on a bit of a money maker!

I would get them all to complain to restoretv.uk and ask why you haven't been warned about the possibility and why you haven't been sent information.

Chris.SE's 3,929 posts
Select more comments
Your comment please