Quiz: How many TV Science shows are on the BBC right now?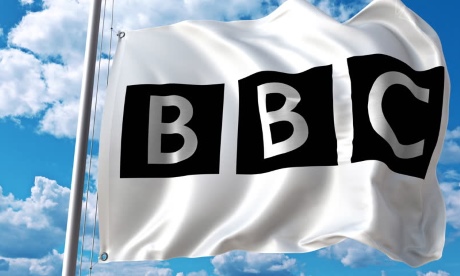 Brian Butterworth
published on
UK Free TV
Easy! Just pop along to https://www.bbc.co.uk/iplayer/categories/science-and-nature/most-recent and count the Science shows that were first shown this month.
So, the answer is Click and the edited version of Click.
Comments
Monday, 1 April 2019

Thank you for contacting BBC Complaints.

I understand you feel we are not showing enough science programmes.

We do a great deal of research to inform what programmes we commission and where we place them in our schedules. When formulating the schedules, we do try to take into account audience expectations related to both the channel and the time of the broadcast, and of the variety of content we provide.

We know that not everyone will agree with our choices when scheduling programmes. These are subjective decisions and we accept that not everyone will think that we are correct on each occasion.

We're naturally very sorry when we hear that members of our audience do not like our programmes. We try very hard to produce a wide range of high quality programmes which we hope will appeal to our audiences.

The BBC is a publicly-funded broadcaster serving the whole of the United Kingdom providing programming to a hugely diverse audience with differing tastes and preferences. There will always be some programmes that do not appeal to some people and this is the nature of broadcasting whereby we are serving many different people with many different expectations.

We appreciate your feedback as it helps us to get a snapshot of our audiences' tastes and preferences and will help us shape decisions on future programming.

All complaints are sent to senior management and programme makers every morning and we have included your points in this overnight report. These reports are among the most widely read sources of feedback in the BBC and ensures that your complaint has been seen by the right people quickly.

Thank you again for taking the time to contact us.

Kind regards

James Kelly

BBC Complaints Team

Brian Butterworth's 38,905 posts
Brian's:
map
B's Freeview map
terrain
B's terrain plot
waves
B's frequency data
B's Freeview Detailed Coverage
Tuesday, 2 April 2019

Brian Butterworth: I agree, they should be making more. But they are going to have to show them over BBC1. 2 and 4 (CBBC has actually done some really good stuff, but its not primetime), and that creates a problem.

The problem is that there is only so much time, and even more importantly, money. I am not convinced that 'Inside the Factory', for instance is actually science. Brian Cox? Yes. Jim Al-Khalili? Yes. Volcanos? Yes? Creatures from the deep ocean? Yep. Climate Science? Totally. Sky at Night - absolutely (I love Sky at Night).

There are loads of possible science subjects, but the problem is that the places where they can be seen cant really do them justice, in many cases. Think of having to put someone from Top Gear on some sort of populist pap, because thats how you get science on BBC1. He puts bums on seats, and justifies the budget/slot.

And where they can do a reasonable job, they tend to be on channels like BBC4, whose budget has been slashed (hence the reason we dont get BBC4 drama like we used to).

I think you are right to push them, because the BBC's TV science output is far worse than Radio 4's, for instance. But then again, the BBC is failing in some areas, whilst do well in others.

More money, and better programmes on higher profile slots. And not just nature programmes - actual hard science would be great.


MikeB's 2,579 posts
Wednesday, 12 June 2019

Quite a number of years ago, the BBC gave plenty of programs about science and related subjects but not now it seems. Of the 2 that are on at present ,one is the SKY at NIGHT and "CLICK" which the sem to cut down in transmuission time to suit them, not the people who want to watch this great program?

A Lloyd's 15 posts
Sunday, 20 October 2019

As an ex scientist (MSc in Solid State Physics) I consider very few of these programs as science because they are too trivial. Science does require an undergraduate level of mathmatics to begin to understand much of modern science. I have however found many lecture courses on Youtube given by world leading scientists and mathmaticians. As one learns more about science we begin to appreciate what we don't know.

Trevor Harris's 367 posts
Monday, 21 October 2019

Trevor Harris:

As a similarly qualified physicist, I find that the range of learning offered by Future Learn (https://www.futurelearn.com/) to be beneficial to those wanting to improve their knowledge. Some of the courses are a bit naff to the likes of us but people have to start somewhere. Some of the courses are free but others have a smallish fee requirement. You have to be selective of course.



MikeP's 3,056 posts
Monday, 11 November 2019

Not enough

A Lloyd's 5 posts

Nor enough

A Lloyd's 5 posts
Your comment please