Podcast transcriptions, better Read Me, toxic Perspective and Twitter fixes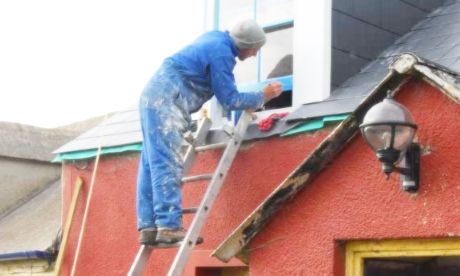 Brian Butterworth
published on
UK Free TV
Podcast transcriptions
I have, for many years, included podcasts in the "Read This" pages that you can see online, or in the emails that are sent out to site subscribers.
Whilst many people find podcasts a useful addition to their lives, other people do wonder if it would be possible to supply a transcription of them so they can be read too.
To this end, I have created a system that takes any podcast that I put in to the "Read This" system and uses the Cloud Speech-to-Text to create a transcription.

You can see a preview of the transcript on the Main UK Free TV Read Me page, where you can now access the MP3 directly (to listen), visit the associated description page or click to read the transcript: https://ukfree.tv/trends/12962
You may still need to be familiar with the form of the actual podcast, as the Google service doesn't distinguish between different voices. Also, some names end up being changed to homophones.
Better Read Me
Also, on the Read Me page I have made other improvements. Each "card" now contains a single half-days posts. Where this is a web-link you now see the title, article (auto) summary as before, but the link to the actual story is now indicated using a large blue button, which makes using the link easier when using a mobile device.
Each web-linked story
Toxic Perspective
Also, I have been given access to the Google Perspective API system. This has allowed me to go over the last 15 years of comments posted to UK Free TV and get a AI-generated "toxicity" score.
This allows me to see comments that are unpleasant or disruptive with a simple score. This means that I have been able to remove the limited number of unpleasant comments posted that I have not seen myself.

Now that I have access to the Google Perspective AI system, all the latest comments will be rated as they arrive. This will mean that I will quickly find that occasional unwanted unpleasantness's can be dealt with.
However, I am really pleased to say that people being unkind here is has been a minority thing. This histogram shows that comments here have been generally not "toxic". Thank you all for that.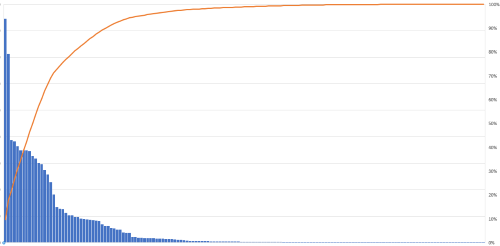 Twitter fixes
Finally, I fixed the problem with the two Twitter feeds from UK Free TV.
The first is my @Briantist account that had stopped auto-posting my headline and Read This posts: I was doing them manually!
Secondly, the @ukfreetv account, which is used to notify of comments posted here as a public feed is now working again.
Enjoy!
Comments
Tuesday, 23 April 2019

I am now unable to get freeview channels broadcasting on Com5. Is this because of a change in frequencies? I had no problems until a few days ago.

frank allen's 5 posts

frank allen: No one can possibly answer that without knowing which transmitter you're using. If you provide a full postcode we'll be able to see which transmitters are available at your location, where you are in relation to them and your predicted coverage etc. Do not attempt to retune until it has been established if the transmitter you're using has change frequency in the last few days.

StevensOnln1's 3,568 posts
Wednesday, 8 May 2019

I am just SW of York and split between Bilsdale and Emley Moor, transmitters. The TVs are OK but the Sony DVR insists on tuning itself to Carlisle, over the Pennines, at the other side of the country, when left to its own auto-tune, which means manual retuning for me, whenever there's a shuffle.
The point of my comment is to say that without the invaluable station, channel and mux information you provide, I would be royally stuffed!
Thank you so much!

Mr J K's 15 posts

Mr J K:

May I recommend that you use the channel allocation information provided by Digital UK on their Coverage Checker web page. That is maintained by Arqiva who afre responsible for the operation of all the UK transmitters.



MikeP's 3,056 posts
Your comment please