Chartham (Kent, England) DAB transmitter
Are there any planned engineering works or unexpected transmitter faults on the Chartham (Kent, England) mast?
UK Free TV shows the coverage area for a radio transmitter as a coloured overlay (orange for FM, other colours for DAB) on the grey map. We have computed the coverage by combining the terrain with the official radiation pattern. A single click will select the transmitter to view the coverage for a single site, and a double click goes to a page showing full details. Click on the buttons in the right-hand corner of the map to choose from different frequencies (or multiplexes for DAB).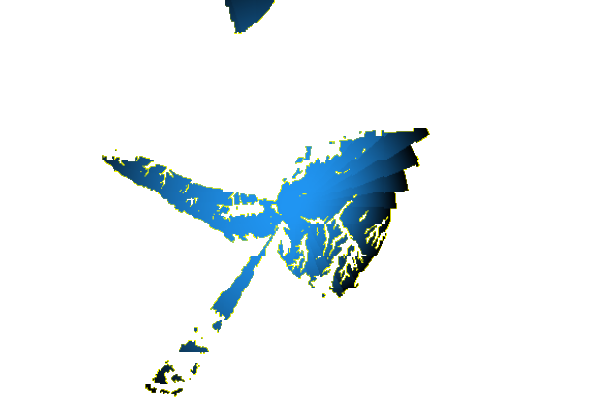 Local transmitter maps
Chartham DAB
Comments
Wednesday, 11 December 2013

No tv signal since yesterday still none this morning ?!?

Rachel's 1 post
Wednesday, 25 December 2013

Dab Radio & Freeview TV knocked out as a result of the storm 23Dec @ 2am. Mean while FM all stations working fine. Our power came back on at 1.45pm but still no DAB or Freeview. Oh digital Phones didn't work during the power cut either. Is there a way to resolve these issues so that they automatically restart like the phones do at least. The future is No communication during a power cut and they are coming! Happy New Year!

Alan's 1 post
Alan's:
map
A's Freeview map
terrain
A's terrain plot
waves
A's frequency data
A's Freeview Detailed Coverage

Alan: The BBC status report for Chartham shows Freeview restored at 11.47am yesterday (24th December 2013) and DAB restored at 6.45pm. Check that the services are still stored in your respective tuners, as sometimes they are lost during re-tunes which are prompted automatically by certain receivers upon detecting "no signal" or carried out erroneously by viewers/listeners in an attempt to restore reception.

KMJ,Derby's 1,811 posts
Thursday, 29 September 2016

The transmitter has not been working since yesterday. Please advise when this has rectified


Tony simms's 1 post

Tony simms:

The transmitter has a fault and is being attended to by Arqiva engineers.



MikeP's 3,056 posts
Monday, 17 April 2017

All channels except FOUR+1, all HD channels and130 (news) signal power dropped significantly..Pixelating in screen !

Richard Adkins's 1 post

Richard Adkins: To provide any specific advice we need to know where you are (please provide a postcode) so we can see which transmitter you're using and your signal strength prediction. All I can suggest right now is to check all the cables and connections behind your TV in case something has become loose/fallen out or has been damaged, then work your way as far as you can safely access towards the aerial.

StevensOnln1's 3,553 posts
Monday, 15 March 2021

Hi
i work in a nissan dealership in Canterbury.
is there a dab transmitter issue in the Canterbury / Kent area as i have recieved many calls today complaining that there dab systems are shutting down. this only occurs when there has been dab transmitter issue .

GLEN AYLETT's 1 post
GLEN's:
map
G's Freeview map
terrain
G's terrain plot
waves
G's frequency data
G's Freeview Detailed Coverage

GLEN AYLETT:

As you'll appreciate, there's quite a large area surrounding Canterbury which may be served by a number of transmitters. I can't currently find any reports from the BBC regarding the majority of transmitters in the area, but if its problems with a commercial multiplex, that'll be much more difficult/impossible to track down especially without more specific details of what areas are having the issues. It may have been a brief temporary problem that's now been resolved?

Chris.SE's 3,715 posts
Your comment please