Read this: New 4G masts are interfering with Freeview channels in Lanarkshire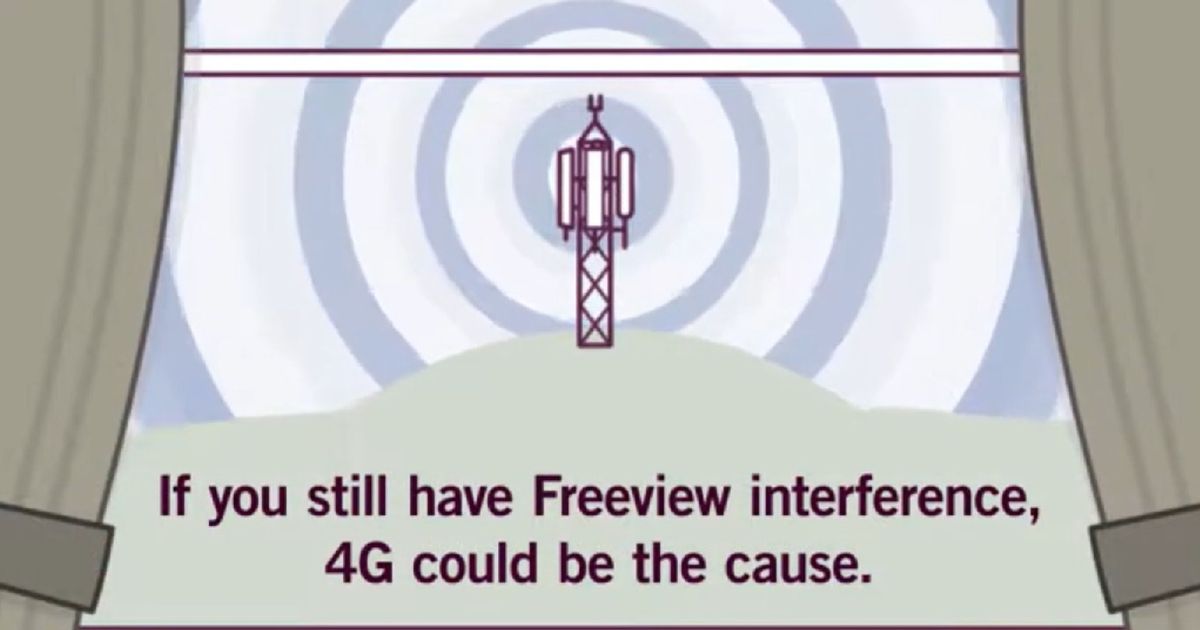 Summary: Television viewers in some parts of Lanarkshire could experience interference while watching Freeview channels. New 4G mobile services switched on with the signal sitting next to the frequencies used by Freeview - that means there is a small chance some residents in the area may experience interference to Freeview, which is TV received via an aerial. - www.dailyrecord.co.uk
www.dailyrecord.co.uk
New 4G masts are interfering with Freevi…
Transcriptions done by
Google Cloud Platform
.
Lots more recommendations to read at
Trends - ukfree.tv
.
Summaries are done by
Clipped-Your articles and documents summarized
.
Comments
Wednesday, 28 April 2021
S
Stuart Gwilym MacMillan
8:42 PM
Treorchy

Hello,
For the last few weeks our tv reception has been very poor, with loss of signal at times and pixelating
pictures at other times.
The Tynewydd relay transmitter (CF42 5NN) is less than 100m away and our aerial is pointing straight at it and is vertically polarised.
Has anyone any idea why we're having such poor reception?

Best wishes.

Stuart Gwilym MacMillan's 2 posts
Stuart's:
map
S's Freeview map
terrain
S's terrain plot
waves
S's frequency data
S's Freeview Detailed Coverage
Thursday, 29 April 2021

Stuart Gwilym MacMillan:

I think the first thing would be to check in your TV's tuning section that you are tuned to the correct UHF channels for your transmitter as there are other relay transmitters that you could receive within the beamwidth of your aerial but would give a weaker signal.
The UHF channels are C40, C43 and C46 - that's for the BBCA/PSB1, D3&4/PSB3 and BBCB HD/PSB3 multiplexes. If your set doesn't have an HD/T2 tuner, ignore C46.

If you are incorrectly tuned then try this first, unplug the aerial and do a full automatic retune. This should clear all previous tuning from memory as no channels will be found. Plug the aerial back in and do a retune - a manual one preferred if possible, for the UHF channels I've just mentioned.

If that isn't the cause or doesn't solve the problem, check that the aerial connection and your downlead looks undamaged (especially if it is old). Also check all your coax plugs, connections, flyleads etc, unplug connectors check for corrosion or other problems and reconnect them. Flyleads are a common problem, try swapping/changing them.

Have you altered anything in your installation recently? Check that you don't have any HDMI leads near unscreened/poorly screened flyleads/aerial leads as HDMI can cause interference.

If you still have problems after that, see what signal strengths and quality you are getting for the multiplexes (groups of channels) shown in your TV's tuning section and post back with those figures for each UHF channel.

Chris.SE's 3,682 posts
Your comment please