Brighton transmitters will be in BBC South East from 7th March 2012

Brian Butterworth published on UK Free TV
Back on 3 September 2001, the BBC split the old Newsroom South East region.

The Oxford part had became an opt-out of South Today from Southampton in October 2000, and in late 2001 the rest of this large region was then split into two: a service for "M25" London (BBC London News) and another one for Kent and East Sussex.

This new service, which is based at studios in Tunbridge Wells, is called South East Today.




The city of Brighton and Hove, which is located in East Sussex, is just 33 miles from Tunbridge Wells, did not switch to this new service on analogue or Freeview, but Sky, Virgin Media cable and Freesat viewers have enjoyed South East Today for many years.

Central London is closer - and better connected - to Brighton than Southampton, Hampshire. Brighton and Hove's 250,000 population makes it the largest city in the South East Today region, larger than Canterbury's and Maidstone's 150,000.

Brighton and Hove is served by one main transmitter on Whitehawk Hill, and eight relays at Bevendean, Brighton (Central), Coldean, Hangleton, Ovingdean, Portslade, Patcham, and Saltdean; historically some viewers in the west of the city had their aerials pointing at the Rowridge transmitter on the Isle of Wight.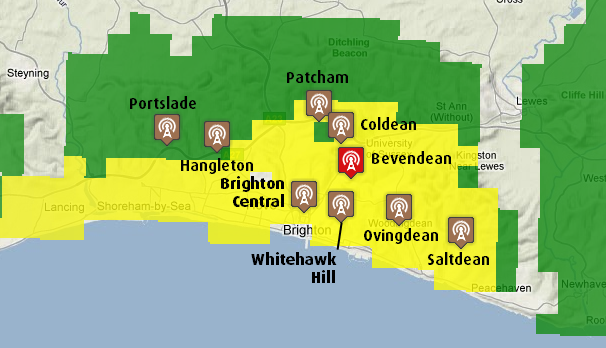 At switchover, all the transmitters in Brighton and Hove will switch to the South East Today region on Freeview.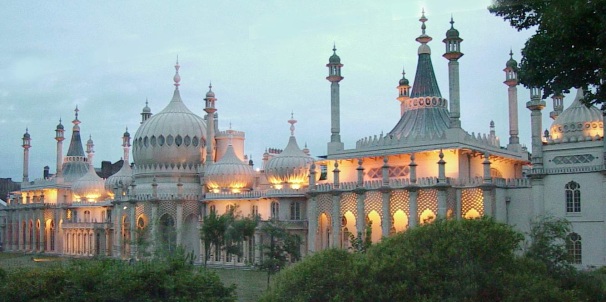 Comments
Wednesday, 7 March 2012

sally taylor said you can watch south today on channel 801 on freeview, if you can get a signal from the rowridge transmitter, but my freeview box only shows the bbc asion network on 801. i'm in shoreham, west sussex, and now i'm stuck with kent and east sussex news. who's great idea was this?

neil davies's 1 post

I live in the West Worthing area and have been a Virgin Media customer for 20 years during which time I have enjoyed the TV coverage from the Southampton are transmitter. We have been advised that the South Today and local News & Weather will still be transmitted to our area i.e. West Sussex through cable TV and therefore no further action or adjustments to out digital TVs will be necessary.

Can someone please advise why I cannot receive the service I did before today and instead getting the awful South East Local News. I am not interested in Kent and never go there. My area is West Sussex and Hampshire.

Virgin Media have stated that the matter is not their responsibility and is down to the British Broadcasting Company.

Can anyone please advise if this is going to change back on the 21st March or are WE STUCK WITH LOCAL NEWS NOT LOCAL TO OUR AREA.

Trevor White's 1 post
Thursday, 8 March 2012
D
David George
1:20 PM
Brighton

I live in Saltdean and I've been well and truly snookered ...

(a) Virgin Media have seemingly switched to BBC South East

(b) Channel 801 (as mentioned by Sally_T)for BBC South is not showing up on the service list from the Saltdean Relay.

Any ideas as to how we get BBC South back?

D.G.

David George's 6 posts
David's:
map
D's Freeview map
terrain
D's terrain plot
waves
D's frequency data
D's Freeview Detailed Coverage
Friday, 9 March 2012

David George: Channel 801 is not broadcast from any transmitter, it is where Freeview boxes put duplicates of BBC One IF THEY CAN FIND ONE.

If you don't have a signal from Rowridge in addition, you can't see South Today.

Brighton and Hove is in East Sussex and is covered by South East Today.

Briantist's 38,899 posts

Bizarrely my channel 801 appears to be CBeebies!! I admit I missed the whole move to S East business as I was still picking up BBC South after retune but only early morning and late evening. Yesterday and today it was all pixelated and awful, then I found a region setting on the tv, changed it from South to unspecified and proper tv again

Grant's 2 posts

well this is another good one !! my mum lives in hove and can still get south today - not south-east today ?????? so what transmitter is she getting now ?? 801 is asian network on my freeview tv !! some people have lost analogue for bbc2, some have lost bbc1 and bbc2 others have lost itv????

Kristina's 4 posts

Kristina: For the next 10 days, BBC One analogue from Whitehawk Hill (and relays) will still be South Today, while BBC One on Freeview will be South East Today.

Everyone loses BBC Two analogue at the first stage of switchover. It's the one sacrificed to make way first. At some sites, it is necessary to move a different analogue channel to BBC Two's old frequency. This happens when the BBC A multiplex has been given a different analogue channel (not BBC Two), or where it would clash with that. This might still happen at relays even when there is no clash, if there was a clash at the relay's parent.

BBC One moved to BBC Two's old frequency at Salisbury, Till Valley, Poole, Cheselbourne and Horndean. ITV1 moved to BBC Two's old frequency at Whitehawk Hill and all its relays.

Mike Dimmick's 2,486 posts

Kristina - I'm in Hove. Up until this evening, when I put the post on I was on South Today on BBC1 not S E Today. That was after retuning on Wednesday and again yesterday. The picture was varying between ok and awful though. I retuned again today and now it's gone to S E Today. There was a setting on the tv though that I've changed from South to Unspecified today though, don't know if that's had an impact

Grant's 2 posts
Sunday, 11 March 2012

Geographically the area to the west of Brighton is far more accessible than the east for business and pleasure ( east of Saltdean). This applies to both business and personal.

I have run many businesses in the last 30 years and the cut off point for me has been just east of Brighton for new business - no logical explanation other thsn geographical and local mindset.

Having studied at the University of Southampton I have enjoyed keeping in touch with the local news in the `Wessex` area and I am totally incensed that we are now linked to a completely different area to which I feel no affinity - and with no consultation ( akin to selling the iconic BBC Television Centre at Shepherds Bush and relocating to... Manchester?? ).

I feel this is typical of the direction the BBC is taking in general regardless of consumer ( licence payer)opinion.

The `geographical regional cut off area was completely inappropriate. Socially this move is also totally unjustified.

The digital age ultimatley is designed to give us, as a consumer, more choice.

I assure you this means I will no longer be watching the BBC local news.

You will also appreciate in this day and age, that opinion on this will soon go viral online and gain momentum vis Twitter and Facebook.

Sue Lewis's 1 post
Monday, 12 March 2012

Thanks for reply Mike !! Yes I notice that my old analogue tv still gets south today - however still can't understand why my mum living in hove gets south today on her digital tv, but people in worthing are getting south east on their digital tv's !!!! would be good to find a channel to get south today - I agree with sue that most of the places I'm interested in are to the west of Brighton !!!!

Kristina's 4 posts
Select more comments
Your comment please