New Astra 1N satellite to offer more UK-focused capacity - and soon

Brian Butterworth published on UK Free TV
SES Astra, the Luxembourg-based company that owns and operates the Astra satellite fleet used in the UK by Sky and the free-to-air broadcasters behind Freesat, has successfully launched the 5300kg ASTRA 1N satellite from Kourou, French Guiana on 6th August 2011.

This satellite will be moved into the 28.2 degrees east orbital position above the equator, where it will join the Astra 2 satellites. This position will allow its transmissions to be received by anyone who uses Sky or Freesat.

This additional capacity will increase the number of satellite transponders by 104.

Of particular note to free-to-air TV satellite viewers, the satellite has a "UK spot beam", which mirrors that of the Astra 2D satellite.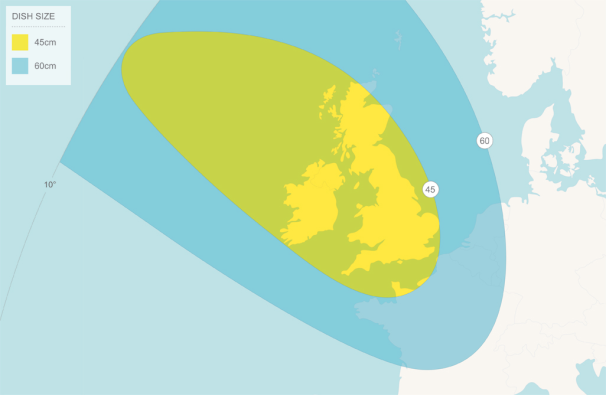 Whilst it can be argued (see Karen Murphy scores against the Premier League and Sky) that EU Television Without Frontiers directive allows public service broadcasters to carry their services on pan-European satellite, international rights holders prefer free-to-air channels to use the tight beams to restrict the coverage to a target country.

As all the Astra 2D transponders have been full for some years, the extra capacity on Astra 1N will allow for expansion.

Speculating, this might include:


Space for BBC TWO HD, which will require four HD stream to provide the English, Welsh, Scottish and NI variations.
Space for Channel 5 to move to have all of their advertising regions free-to-air, and perhaps 5* and 5USA.
Space for all ITV1 HD news regions to be on Freesat.
Comments
Tuesday, 20 September 2011
KB Aerials Sheffield
6:51 PM
Sheffield

I know its not very PC - but cant they switch the satellites off just for a week or two

Might have a few more aerial jobs to go to then !

Keith (smiley)

KB Aerials Sheffield's 274 posts
KB's:
map
K's Freeview map
terrain
K's terrain plot
waves
K's frequency data
K's Freeview Detailed Coverage

KB Aerials Sheffield : It is quite probable that this may happen at some point, as there could be a solar storm that either takes out communications satellites, or that the satellites have to be shut down for a period to prevent damage.

But in the normal scheme of things, there is sufficient backup capacity on the satellites (invisible to the user, you can see it from the control room end) to keep them working even if most single "bits" fail. Sorry about that.

Briantist's 38,907 posts
Sunday, 9 October 2011

Can we not place hyper-links which are often coloured bkue onto a blue background which is almost the same colour. It makes them very difficult to see! (Tested with Chrome and Firefox).

Martini's 15 posts
Friday, 14 October 2011

Martini: Done.

Briantist's 38,907 posts
Monday, 24 October 2011

Briantist: According to a news item on the SES web site, ASTRA 1N has now entered commercial service at orbital position 28.2° East. It will be used by Channel 4 and ITV.

NottsUK's 345 posts

NottsUK: I suspect it will also be used by other companies too.

Briantist's 38,907 posts
Monday, 31 October 2011

Finally its is active!
Just ch4 HD at the moment but hopefully many more to come...

matthew's 2 posts
matthew's:
map
M's Freeview map
terrain
M's terrain plot
waves
M's frequency data
M's Freeview Detailed Coverage

matthew: Yes, I saw that Channel 4 HD is active on 1N.

Briantist's 38,907 posts
Wednesday, 2 November 2011

will i have to retune my digibox to sat 1n am already on astra 28.2?

george's 8 posts
Select more comments
Your comment please