More Freeview capacity - COM7, COM8 and COM9 - in the 600MHz band

Brian Butterworth published on UK Free TV
Following on from More Freeview capacity coming 2012-2016 article I posted on 17th August 2011, Ofcom has now official announced the proposals for the 600MHz spectrum - Ofcom - 600 MHz band and geographic interleaved spectrum.

The new proposals will make for the provision of three new Freeview multiplexes, which I have provisionally called com7, com8 and com9 for the purpose of showing something on UK Free TV:





The proposals now suggest that the seven frequencies (C31 to C37) are split into three networks: two multiple-frequency networks and a national single-frequency network on C36.

The post-switchover UK Freeview comprises of two types of service - the public service multiplexes which are broadcast from all main and relay transmitters, and the so-called commercial multiplexes that broadcast from 80 "main" masts: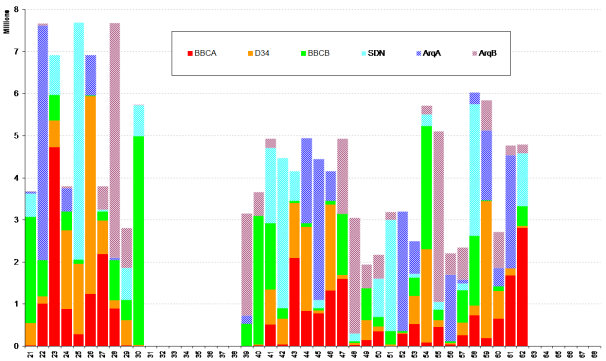 Arqiva, providing a solution to Ofcom have come up with a method of simplifying the 80-transmitter network plan to allow just three frequencies to be used to provide a further national multiplex. This is done by a number of techniques which include merging some areas into small single-frequency networks, as well as reducing the power level and using the DVB-T2 transmission system.

The reduced network configuration looks like this: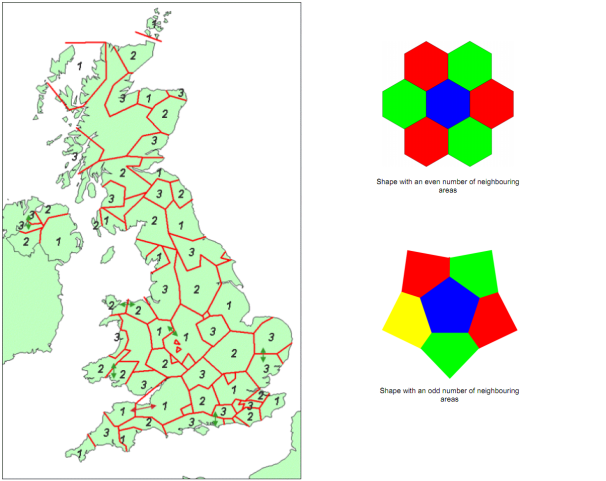 This allows for almost all homes that currently have access to the current commercial multiplexes (ArqA, ArqB and SDN) to be served by the two multiplexes. In addition C36 is configured for a national signle-frequency network. The provided level of coverage is shown on these maps: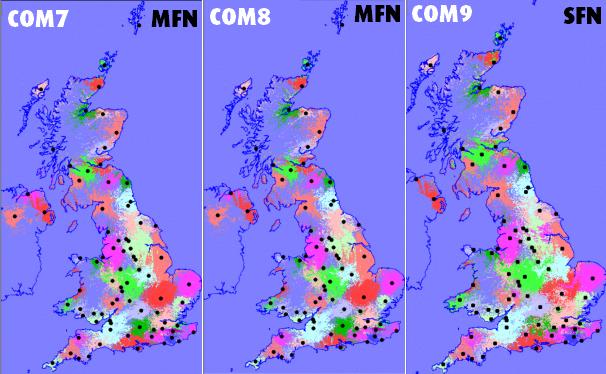 Comments
Monday, 23 January 2017
A
Alicia Helme
1:25 PM
Chorley

I live at no 1, - PR7 5RQ, but cannot get channel 87 like others can in the village of Eccleston. Are there any plans to improve the signal in the near future and if so when?

Regards
Alicia Helme


Alicia Helme's 1 post
Alicia's:
map
A's Freeview map
terrain
A's terrain plot
waves
A's frequency data
A's Freeview Detailed Coverage

Alicia Helme: Keep It Country (Freeview channel 87) is broadcast on the same multiplex as BBC Four HD and BBC News HD, are you able to receive those on Freeview channels 106 and 107? A check on your postcode shows that you should have good reception from the Winter Hill transmitter but you may need to replace your aerial with a wideband type if you are using an older Group C/D aerial. Of course you will need a TV or set top box which is capable of receiving HD channels.

StevensOnln1's 3,567 posts
Sunday, 5 March 2017

StevensOnln1: I use to get ch87 went all of sudden middle of February 2017 unable to get it back any ideas please

R.Rigby's 6 posts

R.Rigby: Have you checked to see if you get any reading for signal stength/quality on Keep It Country? Are you still able to receive any other COM7 channels such as BBC News HD? Have you checked all your cables and connections? Try and make sure the aerial cable is separated from other cables (particularly HDMI) as much as possible to reduce the likelihood of interference leaking out from cables which may not be properly screened.

StevensOnln1's 3,567 posts
Sunday, 22 October 2017

In Dartmouth I can only get around 20 freeview channels, but in Preston the count is nearer to 200. Are there plans to improve availability in Dartmouth and if so when. Thank you. MC.

Mervyn Coward's 1 post
Monday, 23 October 2017

Mervyn Coward: There are no plans to add additional channels to any Freeview lite transmitters such as Dartmouth, as most of them only cover a relatively small number of homes so the commercial broadcasts aren't interested in paying to broadcast their channels from these transmitters. Have you looked at getting Freesat if you want more channels?

StevensOnln1's 3,567 posts
Select more comments
Your comment please