Why do the six Freeview "multiplexes" have twenty different names?

Brian Butterworth published on UK Free TV
All digital television services - from cable and satellite to terrestrial transmission - were planned and implemented to use the existing "analogue" broadcasting infrastructure.

The engineers who designed the services created digital broadcasting systems that would allow the reliable distribution of bits using the same infrastructure of cables and masts (or satellites) that already carried the analogue services to millions of homes.

Part of the design process allowed for more than one television channel to be carried by the digital system using a long-established data-processing technique called "multiplexing", a word that had, by another route, also come to mean a cinema complex where several films are shown at once on different screens.

It was back in 1996 that Parliament decided that the UK should have a six-multiplex service.

The Broadcasting Act 1996 provided that these "multiplex licences" should be issued for 12 years with a one-time right-to-renew.
Independent Television Commission: 1, 2, A, B, C and D
The regulator at the time, the
ITC (Independent Television Commission) said
:
The current coverage figures range from around 90 per cent of the UK population for the largest of the multiplexes down to around 70 per cent for the smallest.

Of these six multiplexes, two are wholly reserved for existing broadcasters who are guaranteed places on the multiplexes under the Broadcasting Act 1996. The first will be used by the BBC to transmit existing programmes in digital form and develop new digital services. The second is reserved for Channel 3, Channel 4 and Teletext Ltd whose existing services will be reproduced in digital form, and who can use the additional capacity available for new services. This multiplex will be licensed and regulated by the ITC.

Licences to operate the remaining four were advertised and three have now been awarded to British Digital Broadcasting plc (BDB). The fourth multiplex, the third largest in terms of UK coverage, has been awarded to S4C Digital Networks Ltd (SDN). It will carry the new Channel 5, S4C in Wales, and a certain amount of Gaelic programming during peak hours in Scotland.
The ITC named the "wholly reserved" multiplexes
1
and
2
, and the others, by the level of coverage:
A
,
B
,
C
and
D
.

British Digital Broadcasting plc eventually launched their service as ONdigital on 15th November 1998, re-launched as ITV Digital on 11th July 2001 and went out of business on 1st May 2002.
ITV Digital handed back
B
,
C
and
D
multiplex licences to the regulator, who awarded them to the promise of a free-to-air service the BBC and Crown Castle International, a company formed by the privatization of the BBC's
transmitter
network
.
Freeview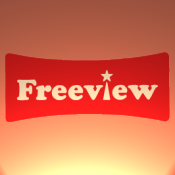 When
Freeview
started on 30th October 2002, the BBC realised that the existing broadcasting "
mode
" used for the digital services was causing problems for some viewers. For this reason, some multiplexes changed from "mode 1" to "mode 2" (see the diagram at the end of the article), which provided a more stable
signal
, but with the loss of some channel capacity. See
Freeview modes - a simplified explanation
for a longer discussion about this.
This was not a problem for the BBC with six full-time television
channels
to fit onto two whole multiplexes. So, multiplexes
1
,
B
,
C
and
D
changed to the robust mode, but
2
and
A
did not.
Ofcom plans PSBs and COMs
During the planning for the digital
switchover
, where the existing analogue channels are turned off over several years,
Ofcom
, now the regulator used the names
PSB1
,
PSB2
,
COM4
,
PSB3
,
COM5
and
COM6
to refer to the six multiplexes.
PSB
refers to the "public service broadcasters" (BBC, Channel 3 licence holders - ITV plc, STV and
UTV
,
Channel 4
Corporation, S4C - Sianel Pedwar Cymru,
Channel 5
and the "public
teletext
service".
The PSB multiplexes have almost total coverage of UK homes - 98.5%, and are broadcast from all television masts in the UK, including 1,036 smaller ones that only carry the PSB services.
COM
is an abbreviation of "commercial", referring to the two multiplexes held by Arqiva, the company that owns and operates all of the
UK television transmitters
, and SDN, a company owned by ITV plc.
The COM multiplexes have coverage of around 90%, and are broadcast from the main 81 transmitters.
Because this planning required that all multiplexes move to "mode 3" the post-switchover multiplexes these new descriptions have been widely used to represent the "final" multiplexes, even though legally they are named 1, 2, A, B, C and D - see
Ofcom - Multiplex licensees
.
The introduction of
Freeview HD
has seen the BBC change the use of the BBC multiplex to "DVB-T2" mode, and in addition, during 2012 the commercial multiplexes have changed to "mode 8 configuration", which has increased their capacity by another 12.5% - see
Changes to commercial multiplex capacity - 2012 timetable
.
Eight more names
Digital UK now refers to the multiplex by the name of the ower, usually four letters, but sometimes the written in full, so we now have:
Multiplex 1

is also known as

PSB1

and also

BBCA
BBCA
denotes the first BBC multiplex when in "mode 3", with all the services from "mode 2" multiplexes
1
and
B
. This multiplex has many regional versions to supply BBC regional news on BBC One.
Multiplex 2

is also known as

PSB2

and also

D3+4
The legal owner is "Digital 3 and 4 Ltd", which is half-owned by the Channel 3 licensee, and half-owned by the Channel 4 Corporation. This multiplex has more than 20 regional versions to supply regional news on ITV 1/STV/UTV, plus advert regions for that
station
, Channel 4, Channel 5 and the channels 3 and 4 "plus one" services.
Multiplex A

is also known as

COM4

and also

SDN
SDN, originally "S4C Digital Networks" was sold to ITV plc in April 2005 for £134m. The SDN multiplex has two versions, one for
Wales
, where it carries
E4
and one for the rest of the UK.
Multiplex B

is also known as

PSB3

and also

BBCB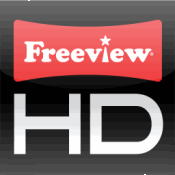 BBCB
denotes the first BBC multiplex when in "mode 6" which is used to carry, by arrangement with ITV/STV/UTV, Channel 4/S4C, the Freeview HD service.
Multiplex C

is also known as

COM5

and also

ArqA

(or

ArqivaA

)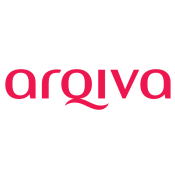 The "mode 3" (now "mode 8") post-switchover
ArqA
/
COM5
multiplex carries all the services on "mode 1"
Multiplex C
, with space for couple of extra TV channels.
Multiplex D

is also known as

COM6

and also

ArqB

(or

ArqivaB

)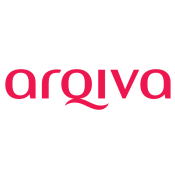 The "mode 3" (now "mode 8") post-switchover
ArqA
/
COM5
multiplex carries all the services on "mode 1"
Multiplex D
, with space for couple of extra TV channels, which include
4seven
and two
subscription
channels,
Sky Sports 1
and 2.
Freeview standard transmission "modes"
The above diagram illustrates the capacity of different ONdigital/ITV digital/Freeview transmissions over the years. The longer the bar, the more bits are transmitted per second. Mode 2 is 16QAM, mode 7 is QSPK, the DVB-T2 modes are 256QAM, the rest
64QAM
.
Comments
Friday, 4 May 2012

lee: This is a known about issue with the T816 chassis, have a look at the info on the link.

Unofficial Vestel PVR Information (UK) - Digital Switchover

jb38's 7,179 posts

Thanks jb, have already been there and tried that, but thanks anyway.

lee's 6 posts

lee: I had a sneaking suspicion that you might have, especially when you knew the chassis used in your PVR, and of course I dare say that you noticed that the channel you cant get is one of the two used by Crystal Palace that has negative offsets on the channel frequency, the other being the HD service which the Vestel wouldn't respond to anyway.



jb38's 7,179 posts

Not sure what the negative offsets you refer to are tbh, I'v got this far with google. Do you recon this model is no good now ? Am trying everything as I like the really simple menu, plus it has saved progs on it, only reason im relectant to buy a new 1. Thanks again J.B.

lee's 6 posts
Saturday, 5 May 2012

lee: The negative offset problem is something that has effectively killed off a large number of Vestel chassis PVR's and made others erratic in operation in areas where changes to a transmitters operational frequency had taken place, whereby a multiplex channel had started transmitting slightly off its recognised frequency so as to keep the standard 8Mhz channel spacing between it and other adjacent channels.

This applies in the case of mux Channel 28- from Crystal Palace, as this is transmitting 167khz under the the proper frequency of 530.000Mhz that Ch28 officially corresponds to, and even although the negative offset isnt that particularly great it still requires a receivers tuner to allow itself be be pulled downwards from its pre-programmed 530.00Mhz, something that the earlier ranges of Vestel chassis cant really cope with by them having a very tight AFC range (automatic frequency control) and are likewise resistant to being pulled down.

This is the main cause of this problem, although the situation was made even worse when the transmitting mode also changed from 2k to 8k at switchover.

The whole thing is similar to a tuning facility that was seen offered in most analogue TVs, insomuch if any channel number was checked on you would always usually see a "fine tune" option being offered, as it was appreciated that bang on frequency isnt always the best for reception (on analogue anyway) and with the fine tune range offered being + / - of a channel numbers centre frequency.

jb38's 7,179 posts

Oh right, most of that is way above my knowledge of tv frequency's ect. , but I understand what you mean reading the comparison with the fine tune and afc. Thank you for your time to explain - guess box is rubbish now then if I want film 4 - shame, because although I'v read a lot of bad things about this model since searching internet for my problem - I have had mine years, it was quite cheap compared to others - and has always worked perfectly, with a nice simple menu and tidy remote compared to others.

Lee's 6 posts

Lee: As far as I am concerned, these Vestel chassis PVR's are / were by far the best around for their sheer user friendliness as far as the menu systems offered are concerned and quite a delight to use compared to some Humax's, albeit that the latter is undeniably technically superior, and although I have three Humax's (one a FoxSat HDR) my wife always prefers to use the Vestel T825 (Hitachi branded) that I also have coupled up rather than my Humax 9200 (one of) purely for the menu reasons mentioned.

Should be thinking along the lines of purchasing a new PVR, then a modern Vestel chassis PVR that has thankfully retained about 90% of the original classic menu system (and only menu system) is being sold by Argos, and is a Hitachi model 325 PVR with a 320Gb hard drive, and a model which I haven't (as yet) had any adverse reports about, friends of mine having purchased two of these PVR's just over two months ago now.

Although I dont suppose I should have mentioned that, as its tempting fate as far as Murphy's law is concerned.

jb38's 7,179 posts
Sunday, 6 May 2012

Nice one JB - I have now found this update > 5.7 2008-11-18 15:18:58 OAD / RS232 30 seconds Fixed support for negative UHF offsets used with 8K COFDM mode (previous versions may fail to pickup channels on multiplexes switched to this mode after digital switchover) <
Worth a try? I will take a look at the Hitachi if that fails. Thanks again for your time.

Lee's 6 posts

Lee: If you have the facilities to be able to download the software then transfer it into the Digihome then by all means give it a try, its just that I generally dont mention that procedure as its total hit and miss as to whether or not it works, because if a tuner has a tight AFC capture range then in my book the problem really isnt completely cured except by replacement of the tuner, which to my knowledge anyway is not available as a spare part.

I would though appreciate if you can give an update on the results should you decide to try the procedure mentioned, and "if" successful if you could also mention the serial number of your PVR, as subtle changes to the circuitry are always linked to serial number ranges.

jb38's 7,179 posts

Yea will do , am going to try it, will be later in the week as I don't have a laptop with a com port, and will be getting a local pc shop to do the transfer for me, rather than using a usb to rs232 adaptor.

Lee's 6 posts
Select more comments
Your comment please