Why do the six Freeview "multiplexes" have twenty different names?

Brian Butterworth published on UK Free TV
All digital television services - from cable and satellite to terrestrial transmission - were planned and implemented to use the existing "analogue" broadcasting infrastructure.

The engineers who designed the services created digital broadcasting systems that would allow the reliable distribution of bits using the same infrastructure of cables and masts (or satellites) that already carried the analogue services to millions of homes.

Part of the design process allowed for more than one television channel to be carried by the digital system using a long-established data-processing technique called "multiplexing", a word that had, by another route, also come to mean a cinema complex where several films are shown at once on different screens.

It was back in 1996 that Parliament decided that the UK should have a six-multiplex service.

The Broadcasting Act 1996 provided that these "multiplex licences" should be issued for 12 years with a one-time right-to-renew.
Independent Television Commission: 1, 2, A, B, C and D
The regulator at the time, the
ITC (Independent Television Commission) said
:
The current coverage figures range from around 90 per cent of the UK population for the largest of the multiplexes down to around 70 per cent for the smallest.

Of these six multiplexes, two are wholly reserved for existing broadcasters who are guaranteed places on the multiplexes under the Broadcasting Act 1996. The first will be used by the BBC to transmit existing programmes in digital form and develop new digital services. The second is reserved for Channel 3, Channel 4 and Teletext Ltd whose existing services will be reproduced in digital form, and who can use the additional capacity available for new services. This multiplex will be licensed and regulated by the ITC.

Licences to operate the remaining four were advertised and three have now been awarded to British Digital Broadcasting plc (BDB). The fourth multiplex, the third largest in terms of UK coverage, has been awarded to S4C Digital Networks Ltd (SDN). It will carry the new Channel 5, S4C in Wales, and a certain amount of Gaelic programming during peak hours in Scotland.
The ITC named the "wholly reserved" multiplexes
1
and
2
, and the others, by the level of coverage:
A
,
B
,
C
and
D
.

British Digital Broadcasting plc eventually launched their service as ONdigital on 15th November 1998, re-launched as ITV Digital on 11th July 2001 and went out of business on 1st May 2002.
ITV Digital handed back
B
,
C
and
D
multiplex licences to the regulator, who awarded them to the promise of a free-to-air service the BBC and Crown Castle International, a company formed by the privatization of the BBC's
transmitter
network
.
Freeview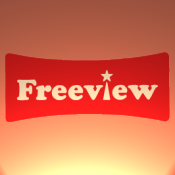 When
Freeview
started on 30th October 2002, the BBC realised that the existing broadcasting "
mode
" used for the digital services was causing problems for some viewers. For this reason, some multiplexes changed from "mode 1" to "mode 2" (see the diagram at the end of the article), which provided a more stable
signal
, but with the loss of some channel capacity. See
Freeview modes - a simplified explanation
for a longer discussion about this.
This was not a problem for the BBC with six full-time television
channels
to fit onto two whole multiplexes. So, multiplexes
1
,
B
,
C
and
D
changed to the robust mode, but
2
and
A
did not.
Ofcom plans PSBs and COMs
During the planning for the digital
switchover
, where the existing analogue channels are turned off over several years,
Ofcom
, now the regulator used the names
PSB1
,
PSB2
,
COM4
,
PSB3
,
COM5
and
COM6
to refer to the six multiplexes.
PSB
refers to the "public service broadcasters" (BBC, Channel 3 licence holders - ITV plc, STV and
UTV
,
Channel 4
Corporation, S4C - Sianel Pedwar Cymru,
Channel 5
and the "public
teletext
service".
The PSB multiplexes have almost total coverage of UK homes - 98.5%, and are broadcast from all television masts in the UK, including 1,036 smaller ones that only carry the PSB services.
COM
is an abbreviation of "commercial", referring to the two multiplexes held by Arqiva, the company that owns and operates all of the
UK television transmitters
, and SDN, a company owned by ITV plc.
The COM multiplexes have coverage of around 90%, and are broadcast from the main 81 transmitters.
Because this planning required that all multiplexes move to "mode 3" the post-switchover multiplexes these new descriptions have been widely used to represent the "final" multiplexes, even though legally they are named 1, 2, A, B, C and D - see
Ofcom - Multiplex licensees
.
The introduction of
Freeview HD
has seen the BBC change the use of the BBC multiplex to "DVB-T2" mode, and in addition, during 2012 the commercial multiplexes have changed to "mode 8 configuration", which has increased their capacity by another 12.5% - see
Changes to commercial multiplex capacity - 2012 timetable
.
Eight more names
Digital UK now refers to the multiplex by the name of the ower, usually four letters, but sometimes the written in full, so we now have:
Multiplex 1

is also known as

PSB1

and also

BBCA
BBCA
denotes the first BBC multiplex when in "mode 3", with all the services from "mode 2" multiplexes
1
and
B
. This multiplex has many regional versions to supply BBC regional news on BBC One.
Multiplex 2

is also known as

PSB2

and also

D3+4
The legal owner is "Digital 3 and 4 Ltd", which is half-owned by the Channel 3 licensee, and half-owned by the Channel 4 Corporation. This multiplex has more than 20 regional versions to supply regional news on ITV 1/STV/UTV, plus advert regions for that
station
, Channel 4, Channel 5 and the channels 3 and 4 "plus one" services.
Multiplex A

is also known as

COM4

and also

SDN
SDN, originally "S4C Digital Networks" was sold to ITV plc in April 2005 for £134m. The SDN multiplex has two versions, one for
Wales
, where it carries
E4
and one for the rest of the UK.
Multiplex B

is also known as

PSB3

and also

BBCB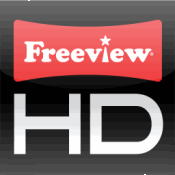 BBCB
denotes the first BBC multiplex when in "mode 6" which is used to carry, by arrangement with ITV/STV/UTV, Channel 4/S4C, the Freeview HD service.
Multiplex C

is also known as

COM5

and also

ArqA

(or

ArqivaA

)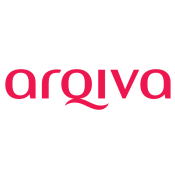 The "mode 3" (now "mode 8") post-switchover
ArqA
/
COM5
multiplex carries all the services on "mode 1"
Multiplex C
, with space for couple of extra TV channels.
Multiplex D

is also known as

COM6

and also

ArqB

(or

ArqivaB

)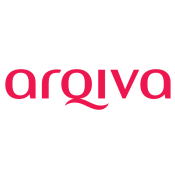 The "mode 3" (now "mode 8") post-switchover
ArqA
/
COM5
multiplex carries all the services on "mode 1"
Multiplex D
, with space for couple of extra TV channels, which include
4seven
and two
subscription
channels,
Sky Sports 1
and 2.
Freeview standard transmission "modes"
The above diagram illustrates the capacity of different ONdigital/ITV digital/Freeview transmissions over the years. The longer the bar, the more bits are transmitted per second. Mode 2 is 16QAM, mode 7 is QSPK, the DVB-T2 modes are 256QAM, the rest
64QAM
.
Comments
Tuesday, 31 March 2020

Digital TV is rubbish, utter rubbish! I used to get excellent uninterrupted perfect analogue TV Group C/D from Waltham transmitter, now if there is any rain between me and the transmitter most channels just very badly pixelate (which in the UK is about 60% of the time) and I have a very good wide band high gain antenna, just what am I paying a license for? well actually I'm going to stop paying, why pay for something you don't get. As I'm writing this it's just gone off again! BBC 1 (50kW) is best reception but I'm not into buying and selling property,gardening or quiz shows, boring. Bring back good old analogue 250kW now that had some punch! and I know you can cram more crap into a smaller space digitally but that's all it is, more crap, I could go on but what's the point it won't change any pixels :-)

Keith Brothwood's 2 posts

Keith Brothwood:

Leaving aside the programme content on some of the channels available, the quality of digital transmissions is far higher for lower power than was the case with analogue (more environmentally friendly). If you could provide a full postcode, we can have a look at the predicted reception at your location and maybe able to offer some advice to solve the problem you are having.
Do you know exactly which make and model of aerial you have?

Chris.SE's 3,935 posts
Friday, 17 April 2020

I have 2 HD ready TV's one can receive the COM7 HD and COM8 HD but the other can't. They were both purchased in April 2019. Whilst the aerial is very old and not wideband the TV's are both fed from a powered splitter so should be receiving similar signal strength. Any ideas?

Mike Beetlestone's 1 post

Mike Beetlestone: Assuming the are both equiped with T2 tuners (and if one isnt, thats that), are they tuned to the same transmitter?

MikeB's 2,579 posts
Friday, 24 April 2020

TN31 6AL Main TV ok as going through via Sky. Bedroom TV is usually ok once it has been re-tuned but even that is not giving the required results now. Night-time and mornings waste of time as very limited channels. I find BBC and ITV sometimes in the daytime then they disappear again in the evening.

Jan's 1 post
Jan's:
map
J's Freeview map
terrain
J's terrain plot
waves
J's frequency data
J's Freeview Detailed Coverage

Jan :

Assuming it's the Heathfield transmitter your aerial is pointing at, it should be pointing virtually due W (bearing 275 degrees) with its rods horizontal, then it's possible if you retuned when there was transmitter maintenance then the set may having incorrectly tuned to a different transmitter with weaker signals.

It would be wise to first check all your coax plugs, connections, flyleads etc, unplug connectors check for corrosion or other problems and reconnect them. Flyleads are a common problem, try swapping/changing them. Also check that your downlead looks undamaged (especially if it is old) and that your aerial seems intact and pointing in the correct direction.
Problematic connections, water ingress etc. can seem to affect reception of just an individual or several multiplexes (groups of channels).

Assuming all the above is ok, I'd suggest a retune as follows - unplug the aerial and carry out an automatic full retune - this should clear all previous tuning as no channels will be found.
Plug the aerial back in and repeat the retune and hopefully all channels will be correctly restored.
Check in your TV's tuning section that it has tuned to the following UHF channels for Heathfield -
C41, C44, C47, C40, C43, C46 that's in the order PSBs1-3, COMs 4-6
If it's tuned to the incorrect channels, then clear the tuning again and then manually tune to those channels UNLESS your aerial is not pointing at Heathfield. If so, post back with which way it's pointing.

Chris.SE's 3,935 posts
Monday, 27 November 2023

Itv channels are patchy and crackly sound using digital aerial

Deb's 1 post
Deb's:
map
D's Freeview map
terrain
D's terrain plot
waves
D's frequency data
D's Freeview Detailed Coverage
Tuesday, 28 November 2023

Deb:

Whilst the Nottingham transmitter is the nearest to you, there are two other main transmitters you may receive. However, whichever it is, all 3 happen to be the subject of Planned Engineering -

Nottingham transmitter: Possible effect on TV reception week commencing 27/11/2023 Pixelation or flickering on some or all channels

For Nottingham, your aerial should be pointing at compass bearing 328 degrees ~fractionally W of NNW with its rods (or squashed Xs) vertical.

How long has this problem been going on?
You should have received a postcard from https://restoretv.uk/post…ure/ as it's possible you may be suffering interference from a new/upgraded mobile phone mast.

If your aerial points roughly ESE or SW with the rods horizontal, please advise, we might be able to offer more help if you still have problems.

Unfortunately we don't know how long the engineering work will last.
PS. There's no such thing as a "digital" aerial, they are all aerials, they pick up RF signals and don't care whether they are digital or analogue ;)
Where is your aerial sited?

Chris.SE's 3,935 posts
Select more comments
Your comment please