Watching the London 2012 Olympics - a guide (part 2)

Brian Butterworth published on UK Free TV
Following on from Watching the London 2012 Olympics - a guide (part 1) - ukfree.tv , here is some additional useful information about watching the Olympics in the UK.
BBC Radio 5 Live Olympics Extra
Starting at
11pm on Wednesday 25th July 2012
, the BBC will have a "
pop
up" radio
station
on
DAB
and online. You can tune to this station now on any DAB radio. It is called BBC R5L Olympics (or BBC R5O). This station is in addition to Radio 5 Live and Radio 5 Live Sports Extra.
There are
two suggested
tuning methods:

• 1) Press Auto Tune or Auto
Scan
button on your radio; the display screen will show Autotune Quick scan / Fast Scanning; as new stations are found the station counter on the right hand side of the display will increase and new stations will be added to this list - It may take a couple of minutes for your radio to update the station list.
• 2) Press 'menu' button on your DAB radio; rotate the 'Tune' button until you see 'Autotune' in the display; select Autotune; s new stations are found the station counter on the right hand side of the display will increase and new stations will be added to the list; this should only take a couple of minutes.
Or you can listen online at
bbc.co.uk/5liveolympicsextra
.
BBC Olympic channels on Freeview, Freeesat and Freesat-from-Sky
BBC One (and
BBC One HD
) will be dedicated to the Olympics, and
BBC three
will broadcast all day (with the BBC HD channel carrying the high defintion version of BBC three), in addition there will be up to two dozen more, making 26 channels in all.
If you have a generic
satellite
receiver
(or use Windows Media Centre) you will need to look at the
instructions provided in the previous article
to tune to the extra 24 channels.
If you use
Freeview
, BBC One is 1, BBC three is 7, the first two interactive channels are on 301 and 302. 302 only broadcasts on
Freeview
from 7pm.
On
Freeview HD
, BBC One HD is 50, BBC HD is 54, the first interactive channel provided in HD on 304 - you can also watch 302 (from 7pm) in
standard
defintion.
If you use
Freesat HD
, BBC One HD is 108, BBC HD is 109, and you can now view the 24 extra channels on channels 150-173 all in HD.
If you use
Freesat SD
BBC One is 101, BBC three is 106, and the SD extra channels will use 150-173.
On
Freesat-from-Sky
, BBC One HD is 143, BBC HD is 169 and the extra 24 channels will appear on 450 onwards from today (23rd July).
Be sure you are watching in high definition
Here is a five-point checklist to ensure that you are watching the Olympic Games in high definition.
Q1 Do you have a high definition television set?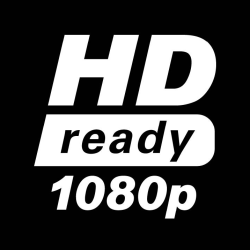 You need to check that your television is actually high definition. Almost all HDTVs are flat screen, but it does not follow that all flat screen televisions are high definition.
The best two clues to look for are the "
HD Ready
" or "Full HD Ready" logos, and also that the television set has HDMI connectors.
If you have the manual for your television set, it may describe HD as "720 line" or "1080 line". If these are not mentioned, you don't have HD and you will need a new television set.
See also
What does "Full HD Ready" actually mean? - ukfree.tv - independent free digital TV advice
Q2 Does your HDTV have built in Freeview HD or Freesat HD?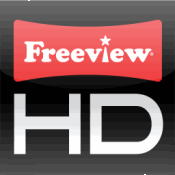 Most HD televisions sold in the UK are "HD Ready", which means that they are capable of showing high definition pictures, but only from an external box.
Some, more expensive, TV sets have
Freeview HD
or
Freesat
HD built in.
If your TV set has the Freeview HD logo, it can receive what are known as "DVB-T2" transmissions, which means you get HD direct from the TV
aerial
connection. If this is the case, see Q4. If the set is "HD Ready with Freeview" it means you can't.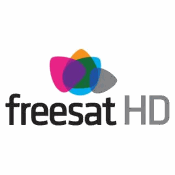 Some high end sets have Freesat HD built in, where you can watch the free high definition channels from satellite. For this to work you will have to use the satellite connection on the set. Remember that set will also have standard definition Freeview, so pictures from the normal TV aerial will not be in high definition.
Q3 If your HDTV doesn't have built-in reception - do you have a Freeview HD or Freesat HD box and the correct cables?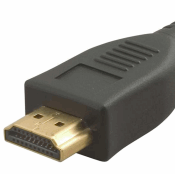 If you have an HD Ready television, you can connect it to an external set-top box to receive either Freeview HD or Freesat HD.
You must make sure that you connect the box to the television set using an HDMI
cable
. If you use a
SCART
lead you won't have HD.
Q4 If you want to use Freeview HD, does it transmit in your area yet?
Whilst most of the country has now has Freeview HD transmissions, as they are introduced on the last day of
digital
switchover
, some notable areas do not, in particular Northern
Ireland
. In the North East (
Pontop Pike
) a pre-switchover Freeview HD service operates before switchover on low-
power
.
Q5 Do you remember to switch to the HD versions of BBC One
You do not automatically get to watch BBC One in high defintion, you will need to select the correct channel number.
On Freeview HD, 50 must be selected for BBC One HD, 54 for BBC HD.
On Freesat HD, you must choose 108 for BBC One HD, 109 for BBC HD.
On Freesat-from-
Sky
HD, you have to choose 143 for BBC One HD, 169 for BBC HD.
Comments
Monday, 30 July 2012

I managed to tune in 24 SD channels and 24 HD channels.
On the SD channels there's a good mix of stuff together with a programme guide with SD channel numbers against the broadcasts.
On HD I find different stuff. The guide is present when there's nothing on, but this guide seems to show the content of SD channels, not HD channels.
Have I done something wrong?
Strangely 3D TV comes up as two narrow pictures side by side on my Sony TV

Allan's 15 posts

Freeview Olympics in wd5 is a disaster. I've never had a problem before but the extra Olympic channels freeze, stutter, and are generally unwatchable. Standard BC1, BBC1 HD etc are just fine its just the olympic channels. What can I do to fix this?

John's 1 post
Friday, 3 August 2012

can anybody advise me why I could only see the BBC 3D Olympic Highlights once this week at 11pm.

Its supposed to be in 3D each morning at 7-8 am and each evening at 11pm I have tried to view each day ensuring I switch to 'side by side' mode but all I see is a distorted picture

David Shields's 1 post
Saturday, 4 August 2012

I am rather perplexed with the setup of the programmes, i have freeveiw, which allows me to access channels 1-7-301-3, all of good reception, my gripe is after finding the programme i require i find something tottally different to what is either sceduled on freeveiw or in the papers.when i go on the channel, then the info button it May say rowing you switch to this but comes up boxing

BRIAN CLARKE's 1 post
Monday, 6 August 2012
J
John Grant
4:42 PM
Edinburgh

I have HD Ready Finlux TV but I do not get channels 50 or 54 on Freeview which is enabled on the TV set, ie, no set top box. When I enter 54 in the Channel list I receive Channel 49. I get Channel 301 but I cannot see how it is interactive, it just runs and doesn't respond to any button presses. The TV is also 3d enabled - which channel should I be trying for 3d viewing. I would be grateful for any help you can give.

John Grant's 1 post
John's:
map
J's Freeview map
terrain
J's terrain plot
waves
J's frequency data
J's Freeview Detailed Coverage
Thursday, 9 August 2012

I can't believe it!!! How could you switch from the dressage with only two competitors to ride, to show BMX biking!! ( not sure that should even BE an olympic sport.) Bet you wouldn't have done that for the last few minutes of some football match. Yes, I know that it switched to BBC1, but for those of us who have to WORK and set the recording before we leave in the morning, that isn't terribly helpful, as the recorder doesn't allow switching mid-"block"

Liz Glover's 1 post
Friday, 31 August 2012

It is a great shame that the BBC had a monopoly of Olympics coverage. Some of their commentary was awful, some of their programming decisions were awful, and the red button guide was often plain wrong. If the other channels had been allowed access to the video streams at least we would have had a choice.

Eric Brightwell's 7 posts
Monday, 7 January 2013

Can I have it in oz

Julie Osborne's 1 post
Select more comments
Your comment please