Want to watch BBC three or CBBC in HD? You need to retune your Freeview box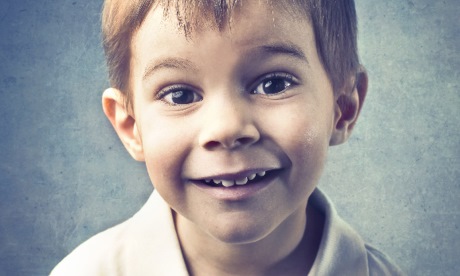 Brian Butterworth
published on
UK Free TV
OK, not too much to look at today, but if you retune your Freeview HD (or Youview) box you will see two text screens:




Channel 73 is for CBBC HD, and 105 for BBC three HD (sorry, Channel 5 HD, you have missed your Freeview slot!)

Thanks to the ever-vigilant Sharealam for spotting that, as well as 63 being ITV3+1.
Comments
Sunday, 27 October 2013

I am sure they will go on satellite aswell. In fact they could have gone on satellite years ago. The BBC are biased in promoting freeview and so would not start the satellite service.

Trevor Harris's 367 posts
Friday, 1 November 2013

Im amazed BBC3 is still going. If any channel deserves to get pulled its this one! Are the audience figures not bad then I take it? I just cant believe the target audience for BBC3 (under 25's?) really watch BBC3 that much?

Nick's 6 posts

Nick: BBC Three's viewing share was 1.3% over the week of 14-20 October. That puts it 9th, after BBC One, ITV, BBC Two, Channel 4, Channel 5, ITV 2, ITV 3 and E4. Film4 had the same share. (In BARB's figures, ITV HD is shown separately from ITV at 1.6%, but I'm including it in ITV's share.)

The weekly reach - the estimated percentage of people who watched it at all during the week - was 25.3%, putting it 7th after BBC One, ITV, Channel 4, BBC Two, Channel 5 and ITV 2.

If I were BBC Three's controller, I think I would be concerned that Family Guy takes all of the top 10 slots.

Mike Dimmick's 2,486 posts

Re: Nick & Mike Dimmick
BBC 3 has a lower viewing audience than ITV 3.
BBC 3 then needs to improve its programs and figures,
as BBC 3 is available on all platforms, but
ITV 3 is not on Freeview light.
Too much Family Guy.
I would like them to show some repeats of old classic programs made by the BBC.
Or have they sold them all to UK gold.
Morecambe & Wise, The Two Ronnies, Classic Dr Who, Clips from Tomorrows World, Nationwide,
The Avengers/New Avengers etc.

Mark Agius's 373 posts

Mark Agius: BBC3 and ITV3 are slightly different beasts, and its not a straight comparison.

ITV3 transmits 24 hours a day, basically showing repeats of ITV dramas, especially crime. Its target audience is over 35 and has a 2.5% share. Its true that its not on the light transmitters, but its also the case that its audience is easier to reach, it has instantly recognisable programming, and is on all day.

BBC3 is only on for 10 hours a day, has a target audience of 16-34 (the toughest audience to get), and has a 1.7% share (but 2.6% of its target audience). It's actually greatly improved its original programmes, and although Family Guy/American Dad are the most popular (and yes, when they end...), they have actually commissioned a lot of good stuff in the past, as well as giving chances to new writers, etc. Remember that 80% of their content is original and almost all is UK/European produced.

BBC3 commissioned or first showed Torchwood, Gavin and Stacey, Little Britain and Being Human (Ok - so there was Two Packets of Crisps as well!). The documentaries have often been pretty good, and the one with young people actually seeing the true cost of their cheap clothes was excellent.

As for your suggested repeats - why would a channel aimed at the 16-34 audience (which shows about 80% original content) want to show repeats of Morcambe and Wise, Two Ronnies, etc? Classic Dr Who would actually fit in pretty well with their existing Dr Who programming (although BBC4 would probably work better), and BBC4 did show some Avengers a while back, while ITV4 is showing The New Avengers at the moment.
As to showing repeats of Tomorrows World and Nationwide - why would anyone want to see them again, apart from historical interest?

BBC3 and 4 are in fact doing very well (BBC4 is excellent), but Mike is right, something needs to be in place to take over from Family Guy, but their target audience is always going to be a tough one to reach.

MikeB's 2,579 posts
Tuesday, 5 November 2013

Wow, quite surprised at those BBC3 figures. The only thing I have ever watched on that channel was Little Britain (which went sadly downhill after the first series).

As for everything else mentioned on BBC3 - yep thats the reason why I dont watch it!

Nick's 6 posts
Saturday, 16 November 2013

CBeebies is now transmitting from Astra 2F on 11024:H:DVB-S2:8PSK:23000:3/4. The channel ID numbers are 8931 & 8932. One channel will be for CBeebies and the other for BBC Three HD.

NottsUK's 2 posts
Sunday, 17 November 2013
G
George Buchanan
2:44 PM
Fort William

Notts UK: Thanks for finding that. Presumably, this indicates that future Freeview HD channels will also be on satellite. It is deplorable that ITV doesn't also see fit to provide more of its channels on better quality than at present. They offer a single channel of decent technical quality only.

George Buchanan's 43 posts
George's:
map
G's Freeview map
terrain
G's terrain plot
waves
G's frequency data
G's Freeview Detailed Coverage

our much loved state broadcaster has two types licence payers class one get all bbc hd channels class two get some hd channels but still pay the same licence fee

david's 66 posts
david's:
map
D's Freeview map
terrain
D's terrain plot
waves
D's frequency data
D's Freeview Detailed Coverage

david: Payment of the Licence Fee does not provide any warranties as to what can be received - it simply permits one to use TV receiving equipment. Thus, the "classes" you identify have no connection with the Licence Fee.

Dave Lindsay's 5,724 posts
Select more comments
Your comment please